Professional Photo Editing > Free Photoshop Brushes > Free Photoshop Grunge Brushes
Free Photoshop Grunge Brushes
The grunge style in digital photography is chosen by photographers who get bored of excessive glamour, gloss, luxury effects. With FixThePhoto you have a great chance to make an experiment and see how this style works with the help of our collection of free grunge Photoshop brushes.
Every free grunge brush for Photoshop is unique and useful for portrait and Instagram photographers. The only you need to do is to download our free grunge brushes for Photoshop and create attractive designs for your photos without spending precious time and money. In this package you can find the whole arsenal of various free grunge brushes for Photoshop with different colors and tints of green, brown, black, beige, and yellow.
---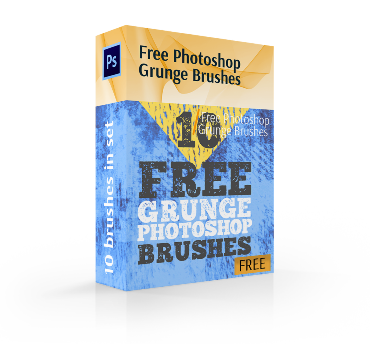 10 Photoshop Grunge Brushes Free Bundle :
---
Free Grunge Brushes Photoshop
A brush is one of the most frequently used tools in Photoshop. There are good reasons to consider it as an indispensable tool for a designer as it is universal. You can change the brush form, change a color, size, etc. Add the grunge effect to your photos, experiment and amaze your potential customers and followers . You can do it with the help of our free Photoshop grunge brushes that are able to create scratches, dust, spots, a so called effect of disruption.. You'll definitely enjoy the final result. Moreover, you'll find very easy to start using these Photoshop free grunge brushes for your photographer's workflow.
---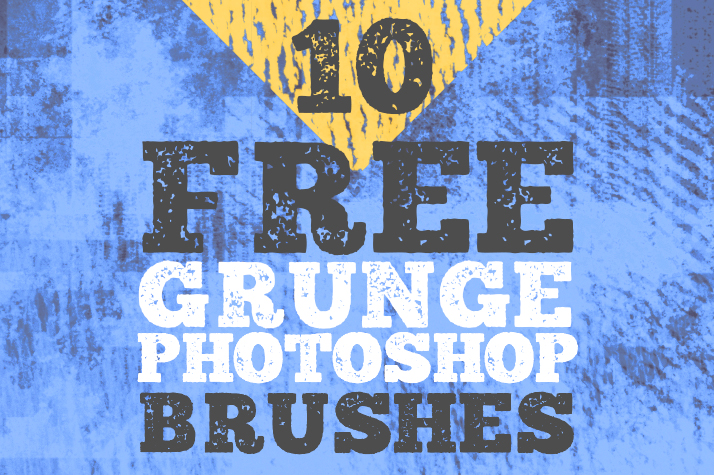 Photoshop Free Grunge Brushes
• 10 available, free brushes
• .abr format
• Compatibility with Photoshop 4-6
• Applied to Raw and JPG photos
• Quick download and installation
Grunge Brush Photoshop Free
---
PS Grunge Brush #1
The given free grunge brush for Photoshop has its unique texture and peculiarities, namely: little spots, scratches, scuff marks. The possible background is wood painted.
Brush's group: Free Grunge Brushes for Photoshop
Tips:
It suits portraits or fashion photography.
Don't be afraid of experiments. The grunge effect combines the most incompatible fractures, colors, patterns, lines. All at once is the main sense of the given style.