Professional Photo Editing > Free Photoshop Brushes > Free Photoshop Smoke Brushes
Free Photoshop Smoke Brushes
If you want to have a photo with natural smoke but fail to make it in Photoshop, download and apply free smoke brushes for Photoshop from the following bundle.
Smoke brushes are the photographer's tools, which can help you make any photo with smoke more realistic and dramatic. The free smoke brushes for Photoshop Elements should be in the set of any photographer, retoucher, and designer.
We are offering you a pack of 10 Photoshop smoke brushes free download, which you can easily use for any photos. Just download them and use without any restrictions.
---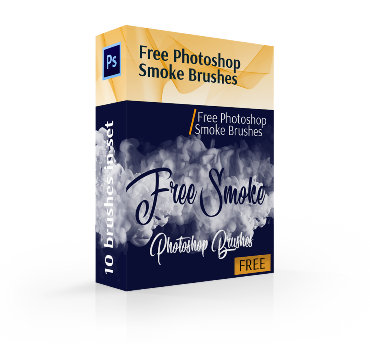 10 Free Smoke Photoshop Brushes Bundle :
---
Free Smoke Brushes Photoshop
By the help of our free smoke Photoshop brushes, any picture can be given a touch of drama. These high-quality brushes guarantee super cool smoke look even if you're amateur in photo retouching. You can apply these brushes to make thin tendrils of smoke, heavy towering plumes of smoke, big smoke clouds, smoke from cigarettes, etc. Select any variant of smoke effect brushes Photoshop free download below to make your work more interesting and mysterious. Whichever project you are engaged in, whether it is advertising, web design, retouching of any type of photos, free smoke brushes Photoshop will help your images to acquire a certain zest and noticeably improve them.
With this free smoke brush Photoshop pack you shorten the time for retouching. You do not have to draw trickles of smoke manually when there are ready-made examples of Photoshop smoke brushes free from FixThePhoto, which you can transform into your own taste (change the color of smoke, size, transparency, etc.).
---
Smoke Brushes Photoshop Free
• 10 free Photoshop smoke brushes.
• Download in .abr file format.
• Only for Photoshop 4-6.
• Works with RAW and JPG photo formats.
• Download free smoke brushes for Photoshop in 2 minutes.
Free Smoke Brush Photoshop
---
PS Smoke Brush #1
The first free smoke brush for Photoshop is a classic version of cigarette smoke, not too thick and not too translucent. A stream of smoke is located in the middle of the image, and smoke emanates from the left side. This kind of tool can be supplemented for a portrait photo (female and male), highly recommended for fashion photographers and fashion bloggers.
Brush's group: Free Photoshop Smoke Brushes
Tips:
Try to overlay this free smoke brush Photoshop slowly and watch the result, reduce Flow to 30% and see what happens.
Suitable for images taken both outdoors and indoors.