Professional Photo Editing > Free Photoshop Overlays > Free Photoshop Feather Overlay
Free Photoshop Feather Overlay
Every photographer and photo retoucher should have a set of overlays for Photoshop. Often they help reduce time on image post production, improve design, add an interesting effect to the photos. They are never superfluous and will certainly be useful in work. In order to allow you to create amazing and magical images, we present our unique feather overlays for Photoshop. They are so diverse that they allow you to create a wide variety of images, whether romantic, dreamy or just tender. Our bokeh overlays bring a special overtone to the images, like a magic touch. Also, the background of the feathers add an expressive depth to any image.
---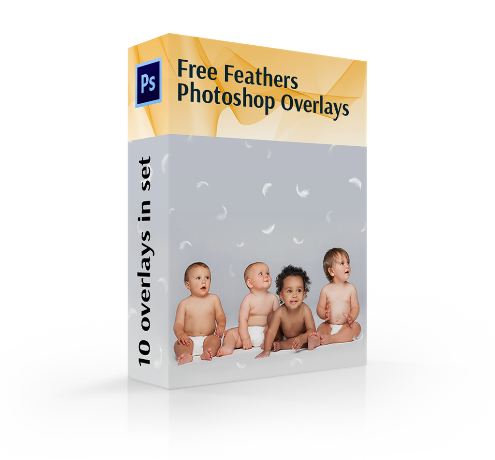 10 Feather Overlay Photoshop Free Bundle :
---
Free Feather Overlays Photoshop
Our set contains ten overlays of the most diverse natural colors. Also on your choice there are simple or patterned, fluffy or smooth, static or in motion overlays. You need to select the desired pattern and use it to decorate your photo, whether it's a foreground or a background. These colorful decorations are great for creating both natural and fairy-tale photos.
The best thing about these feather Photoshop overlays is that they not only greatly improve your photo, but also are easy to apply. Since our feathers have a transparent background, just use the drag and drop function to integrate them into your photo without selecting a separate layer mode. This is a great way to bring your photos to the new level in just a few seconds.
Using our Photoshop feather overlay is so simple that even an absolute beginner can cope with it.
Feel the softness in its most pleasant way and discover our feather Photoshop overlays now!
Photoshop Feather Overlays Free
10 overlays
PNG format.
Compatibility with Adobe Creative Cloud and Photoshop 4-6
Instant download
Works for Mac and PC users
Works with Raw and JPEG

Free Feather Photoshop Overlays
---
Free Feather Overlay #1 "Levity"