Professional Photo Editing > Free Photoshop Actions > Fashion Photoshop Actions Free
Fashion Photoshop Actions Free
A collection of 6 FREE Photoshop actions to provide your ordinary portrait images a glamorous and stylish look. This bundle is great if you want your images stand out among the total mass of photographs. Any photo made for a glossy magazine, editorial purpose, for fashionable apparel catalogues, wedding printing, lifestyle and just everyday photography acquires a character, style, and professionalism with the following free Photoshop actions fashion.
Having studied all 2019 fashion trends, we chose 6 styles for the best free fashion photography actions for Photoshop, which are focused on making the photo vibrant, dramatic, original, bold, clear and professional. Having used any action from this bundle will not only save time but also bring pleasure. Experiment and create beautiful photographs with FixThePhoto.
---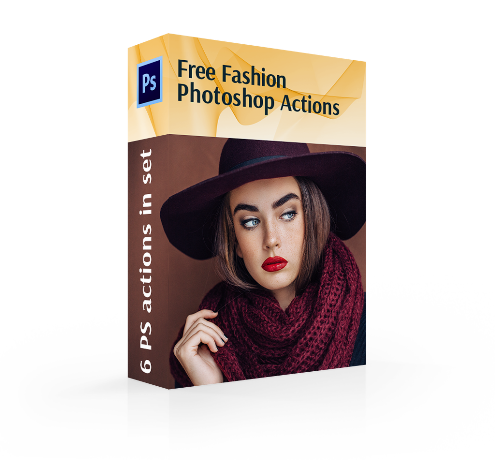 6 Free Fashion Actions for Photoshop Bundle:
---
Free Fashion Photography Actions for Photoshop
Fashion photography passes the style of the era – it is always stylish. Fashion images advertise and sale branded things and products, so it should be catchy and perfectly edited. These Photoshop fashion actions free is the first step of enhancing your glossy photos. These plugins help editors create and maintain their own photographic style. By means of them you can bring the highlight and drama that attracts the viewer and make them buy your advertised product. Learn something new, create your own photographic trends and your own recognizable photo retouching style with our best free fashion photography actions for Photoshop.
Photoshop Actions for Fashion Free
6 unique Photoshop actions for fashion photography
Fully customizable and adjustable
Can be installed on Photoshop (editions CS 3-6), Creative Cloud and Photoshop Elements (versions from 2011 till 2018)
Supported by Windows and Mac operating systems
Can be used for the images in JPEG and RAW formats.

Photoshop Fashion Actions Free
---
Photoshop Action Fashion #1 "Black and White"