The differences between Basic, Pro and High End level of editing in one shot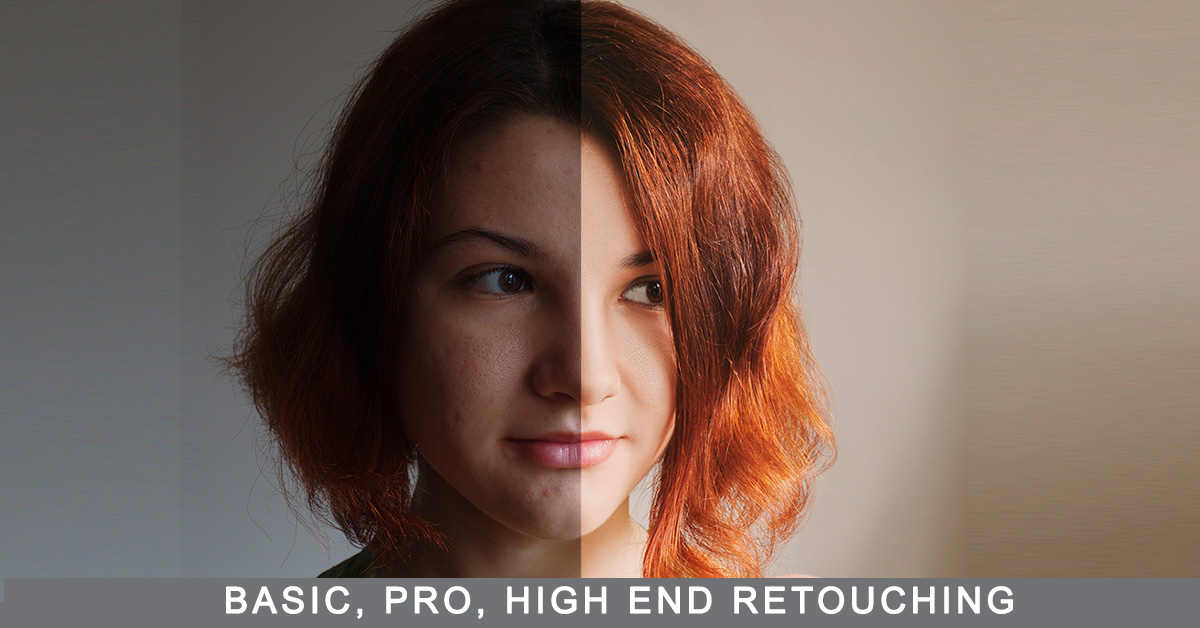 We've been frequently asked to show a review of our retouching levels, namely, Basic, Professional, High End of the same image so you have a chance to compare them. Now you can read this article in order to be knowledgeable in this matter.
According to the clients' styles, instructions and desires we use different levels of post-production. Photographers can select from 5 retouching packages, which differ by editing level, the retouching price, the turnaround time, and by the editor's skills. Our online editing service has collected a team of professional retouchers to edit images of all types: portrait photos, glamour and nude photography, wedding photo editing services, clipping path, and ecommerce product photos.
If you're on the stage of selecting the best and the most suitable editing level, here is one photograph which shows the most prominent differences between the levels.
This is the "RAW" variant of a shot. With the help of the following examples we'll show you how to apply natural-looking photo retouching to skin, hair, eyes, and other features with Photoshop. This is great for fashion photography, family portraits, or any time you need to make your subjects look their best.
1. Basic level of post-production
This editing level consists of:
Blemishes removal (scars, zits, acnes, pimples)
Skin smoothening
Teeth whitening
Removing stray hair on a face, shoulders, back
Color correction
Basic Level of editing is the post-production process which makes a photo look professionally retouched.
2. Pro level of post-production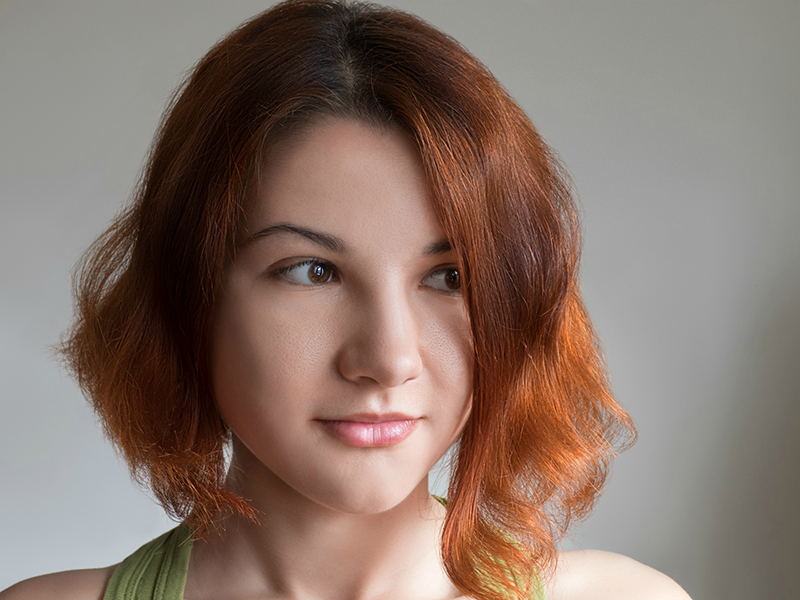 This editing level consists of:
Professional skin editing (blemishes removal, smoothening)
Color correction
Background enhancement (solid color replacement, extending)
Stray hair removing
Weight reduction
Small objects removing
3. High End level of post-production
This editing level consists of:
Pro correction
Working on the details (in this case objects removing from the clothes)
Liquify effect
Stylization (following the client's style)
Nowadays High End retouching is frequently chosen by professional photographers from all over the world. You can see that the image takes a more expensive and expressive form as if from the cover of a popular magazine. The name of this editing service speaks for itself: a retoucher pays attention to the details in the shot, it's not only about the basic color correction, that's why the editing is more difficult and is hard to repeat.
All photographers look for their own style and that's why we're always ready to contribute to their work, to follow their style. Some of them ask you to give their shots a glamourous look some want to have a natural look. So it's only your choice to decide on natural or retouched, which level do you prefer more? Our eye has a very wide dynamic range ― bigger than any digital camera ― but it can't process that entire range at once. So, fixing the photo to express a tonal range far greater or lesser than what the eye would naturally perceive is a difficult task.
If you like this post, you can also view the other photo retouching samples of every level. Our photo retouching service provides a great range of services which are Professional, Qualitative, and Fast.
Do you like the article? Please feel free to share it via your social accounts.
---
Pay attention this photography blog which does not require credit for the pictures and photo post production examples listed here . All photographs used in the article are only copyright to their respectful creators . These shots posted as a big admiration of portfolio and photo retouching talent the experienced rt masters have . If you found the photo on this post that is yours and do not want to be promoted on our website , please do not hesitate to write us via online chat on your right and it will be quickly deleted .
---
Rate the article!
The article's rating:
---
You comments or questions are welcome; please share your opinion on the topic.
Use Facebook:
Use Disqus: