It's high time to take spring photos!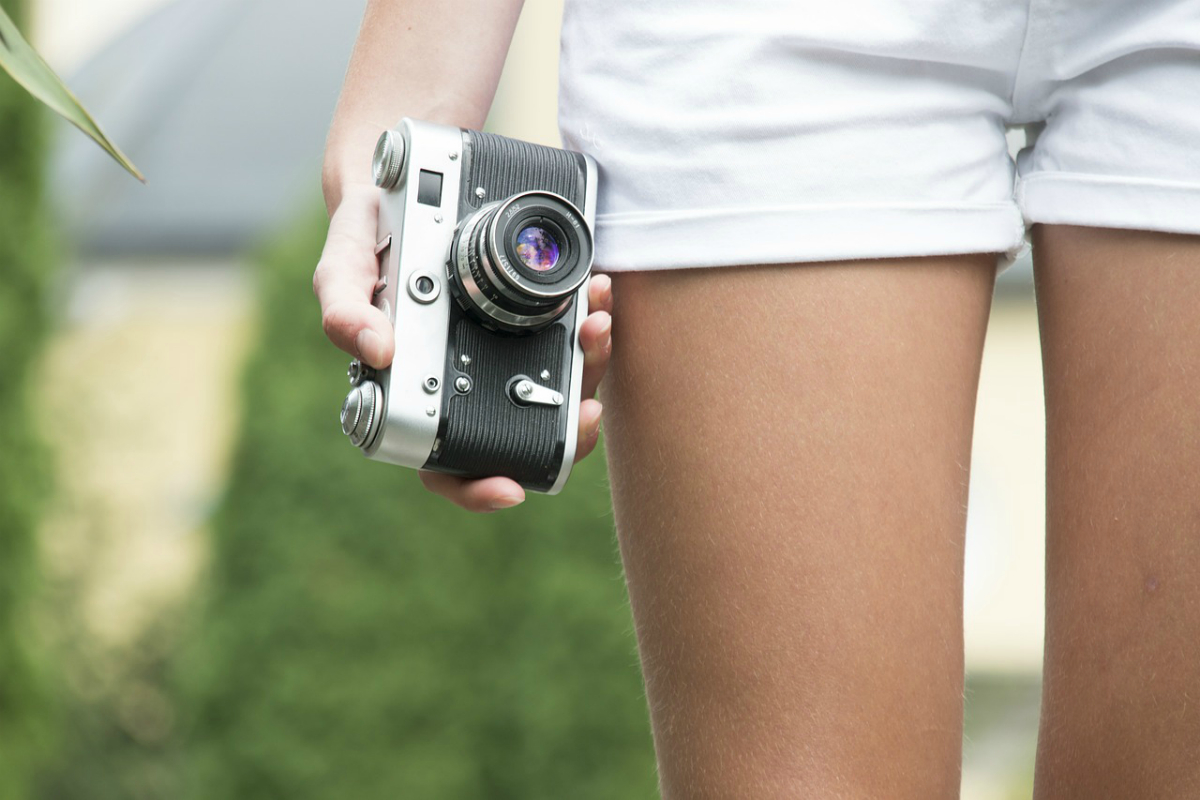 Only now we can work with such a green and natural background. In order for your photo shoot to be the most beautiful and effective, it is necessary to remember some important points. We have gathered these tips in our article. The main purpose of a spring photo session is to analyze all of the conditions so that all of your photos will be the most attractive. So here we go!
Single out the main aspects
Firstly, remember the main goal: try to emphasize the beauty of the surrounding nature. The attention should be placed on the nature. It can be a blossoming garden, green unfolding buds, or leaves filled with dew. Also, for a spring photo shoot you can use the corresponding requisite details or create artistic characters.
Before your shooting session, think well about posing your model – for women - light and open poses, for men -strong and serious ones.
A model in a photo has to become an integral part of the landscape. That's why clothes made of light fabrics with crème shades fit perfectly into a spring photo shoot. IT is better to use bright colors with some bright accessories or a gentle color palette in white and beige colors. Your model may put on a light dress or a bright sundress. A dress with any kind of spring print, for example, with butterflies or flowers will also become a good choice. Try not to overdo, there should not be too many flowers in the pictures.
If you take pictures of a couple, their clothes should be in the tone of a background. Their make-up should be light, in order to match the color of nature so as not to darken them.Their hair can be decorated with a wreath or braids with flowers, as that would look perfect in the pictures. We recommend taking a branch with inflorescences or any kind of flower in the model's hand.
Which equipment and tools are useful?
For a spring photo session a wide-angle lens and a long-focus lens will be the best choices. If you are a newcomer in choosing a lens, read our previous article Quick Guide How to Pick Up a Lens. If you want to capture the fine details, take a macro-shooting lens.
Don't forget about the tripod. It is simple and easy to use, and it will help to prevent the pictures that can be spoiled by jolting. Nowadays many professional photographers work with the polarized reflectance filters to single out the color of the spring sky and to remove the light blemishes on the leaves. The effect on the image made by these filters is the following: they block or transform the reflected beams saturating the colors. If you have stopped to do landscapes' shooting, use the wide-angle lens. Do remember that increasing the angle of view leads to the amount of excess details increasing in the foreground, which may ruin your composition. Background retouching will help you to remove the odd objects to make your landscape look great. The pictures shot by using this lens will let you play with lines and color. Also, this "accessory" gives a special look to nature photos by emphasizing the integrity of composition.
Quality creates perfection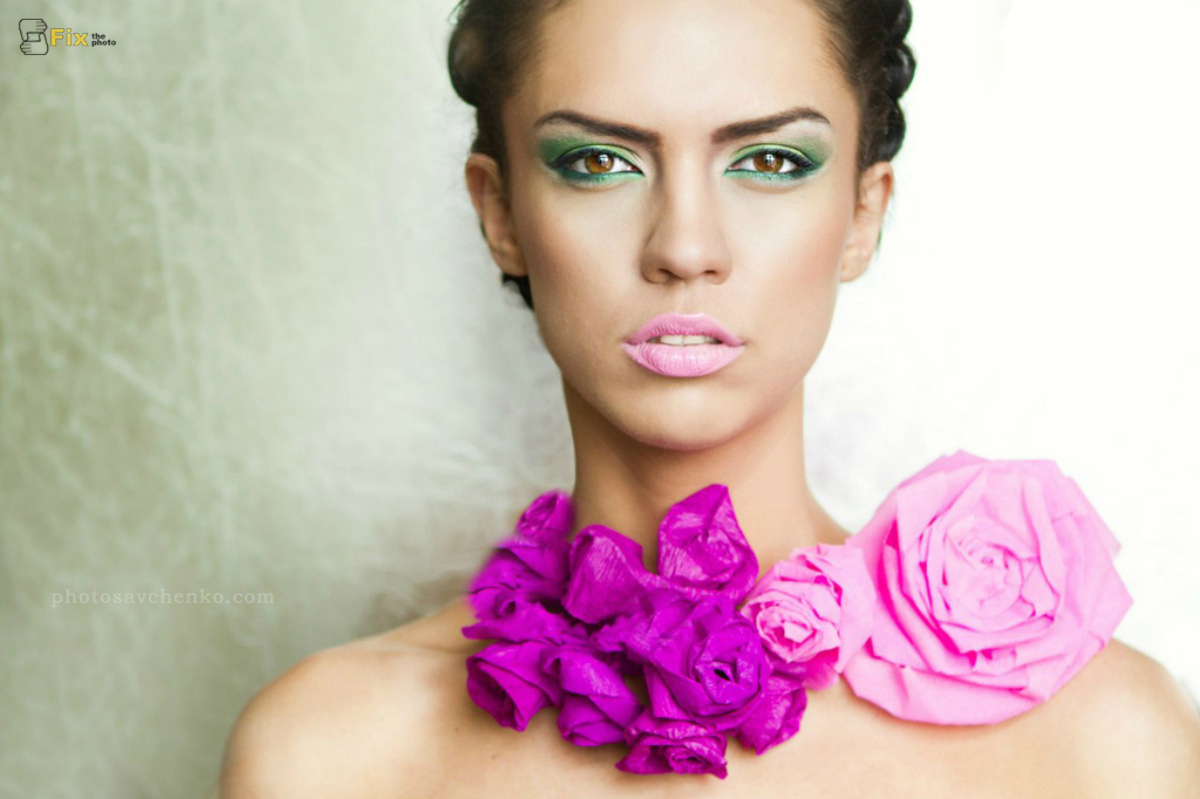 Time: in the afternoon, when natural light perfectly emphasizes the blueness of the sky and allocates all details. Try to catch the daylight of the rising sun. You can reach it by scheduling the next pose at dawn - the sun should be partially hidden by trees, as it can help the beams appear to make a ''shadows effect'.
Key element: water. It is a brilliant element of a spring photo composition. Reflection of the sky or the model in the lake or the river will add a saturation to your photos. If you take pictures of "water reflections" you don't have to use "The Golden Rule of Thirds" , having placed the horizon in the middle of a shot. Take a spring photo shoot at different times of the day: before a decline or dawn, or in a half an hour later. While shooting remember that the low arrangement of the sun gives some dimension to images, and it emphasizes a respite.
Pay attention to the foreground. If it looks beautiful, the audience's attention will be attracted to the middle of a shot – to the model. To achieve this effect place a footpath, a stream, flowers – everything you wish in the foreground.
Spring studio photo set
Bright colors of this season can be captured not only by shooting outdoors, but also by means of studio shooting which will allow you to realize your art ideas in the warm, quiet and convenient conditions. Spring is very changeable and sometimes the weather is still too cold for long walks and distant departures. The merits of such shooting are that you can prepare the decorations in advance, stylize the studio as you want, and also prepare dresses for your model. Moreover, in good studios the preparation for each season is done beforehand. All decorations have to illustrate the natural aspects. The bright clothing tones will emphasize a unique image of model during a spring photo shoot.
Follow your own spring photo style
Practically nothing prevents you from staying in the embodiment of your fantasy and imagination. Below Fixthephoto has gathered some interesting ideas for a spring set. You may use them for your photo creation or just use them as the examples on the basis of which you will create your own plot.
Photo shooting in the woods or in the park riding a horse. A horse walking will look especially pleasant and romantic at this time of the year. Of course, it can be also arranged in the winter, but you wouldn't receive such a pleasant atmosphere. Besides, a great number of warm sweaters and pullovers wouldn't add an attractiveness to your shots.
Fountains. This architectural element is associated with joy, freshness and a good mood. Spring pictures against fountains look very harmonious.
A lawn or a glade. If you shoot outdoors, look for a big glade covered with flowers or green grass. The main thing in such kinds of pictures is to pick the clothes which won't strongly extract you from the general background, but also won't mix you in with it. Our practice shows that scarlet, violet, orange and white colors look excellent with new grass.
Use flowers in any quantity. First of al,l everybody associates spring with flowers, so use it for creating your compositions. You may shoot both near wild glades and near the city flower beds. One more idea for a spring shooting – play different poses of the model with flowers. She can admire them, smell, collect, or just hold a bouquet in her hand. The artificial wind will add refinement and tenderness to your model. Don't forget about photo post production services which can remove stray hair and small odd objects on your photos.
Remember: the beauty is in the details!
As you can see, there are many ideas for a spring photo session, so do pay attention to the small details. Having correctly caught the sun's blink or a light whiff of wind, you can take a surprisingly beautiful picture. Do experiment and don't postpone your shooting time, nature changes very quickly! However, Fixthephoto is ready to help with your post-production work any season, month and time.
Do you like the article? Please feel free to share it via your social accounts.
---
Pay attention this photography blog which does not require credit for the pictures and photo post production examples listed here . All photographs used in the article are only copyright to their respectful creators . These shots posted as a big admiration of portfolio and photo retouching talent the experienced rt masters have . If you found the photo on this post that is yours and do not want to be promoted on our website , please do not hesitate to write us via online chat on your right and it will be quickly deleted .
---
Rate the article!
The article's rating:
---
You comments or questions are welcome; please share your opinion on the topic.
Use Facebook:
Use Disqus: