Portrait Photo Shooting: Basics and Portrait Photo Retouching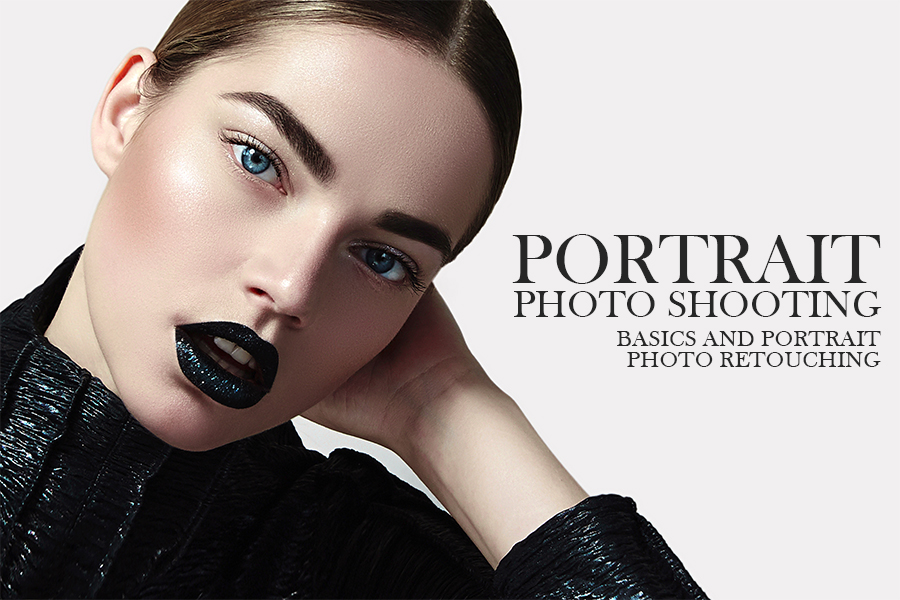 Nowadays professional portrait photography is an image of one person or a group of people that demonstrates personal qualities of a subject using light effects, background, and poses. Portraiture found widespread fame first in the 19th century: due to rather low cost of daguerreotype and the reduced posing time for a subject, it outperformed the painted pictures. The characteristic feature of these works was long exposure times. The subjects were shown in static poses against plain backgrounds and lit by soft window light.
Source: https://www.behance.net/gallery/43605449/Floral-Beauty-by-JUCO
One of the first American portrait photographers was Robert Cornelius. In 1839 he made the first ever portrait of a human being. Jean-Gabriel Eynard was a Swiss pioneer of daguerreotype, with the help of which he gave life and texture to his great portrait photos.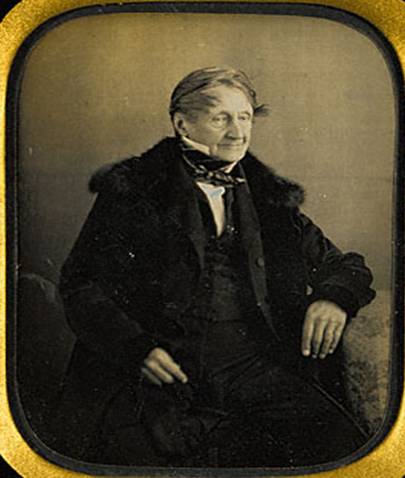 Source: https://en.wikipedia.org/wiki/Jean-Gabriel_Eynard
How to shoot portraits: Basic Tips
If you are reckoned to be one of the most creative portrait photographers it`s obvious that you want to keep an eye with trend and know how to improve photos. The aim of portrait image is to catch the quintessence of a human soul and show unicity of a model. These basic tips are believed to help you to cope with the above mentioned tasks!
1. Camera Settings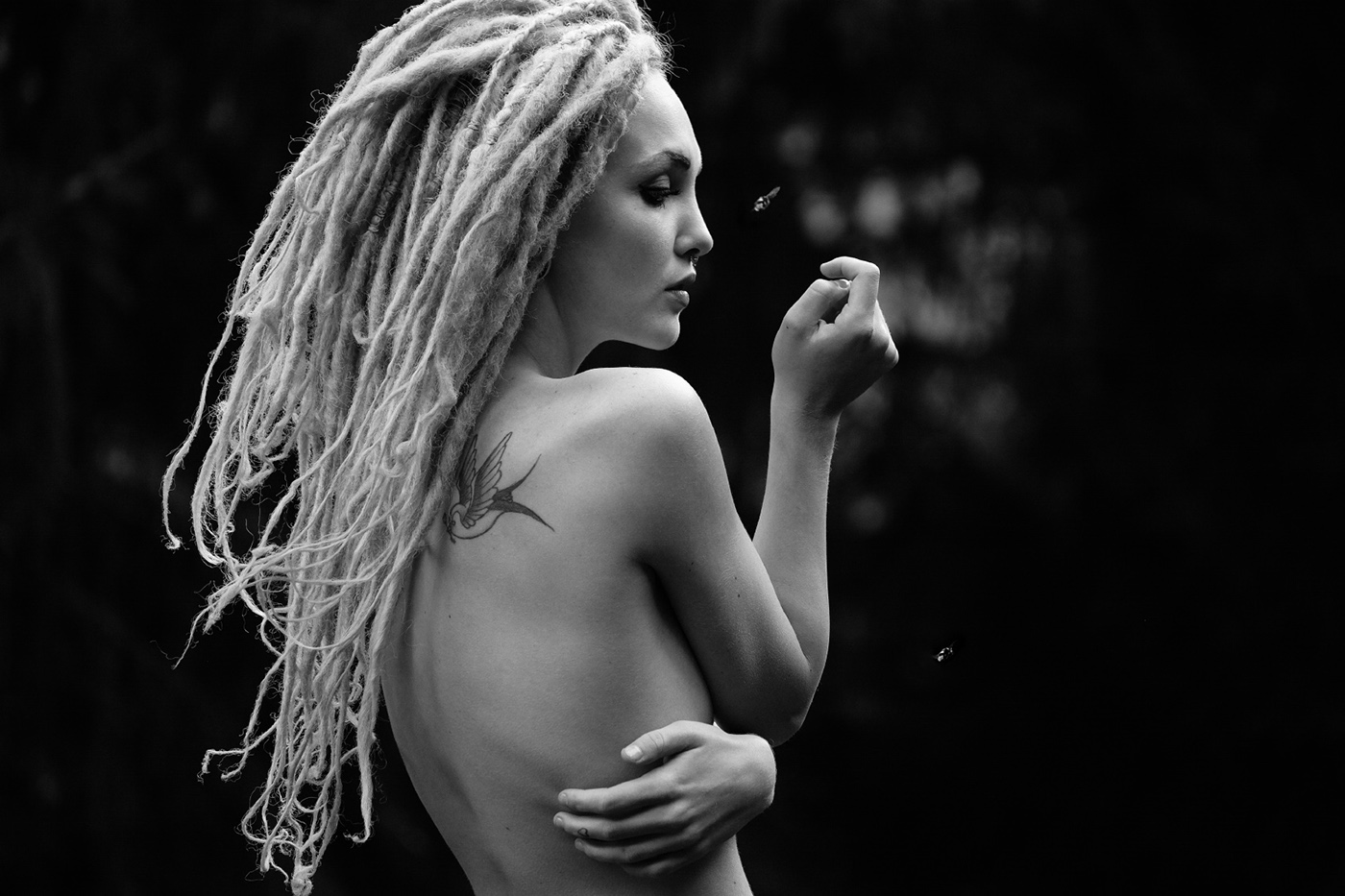 Source: https://www.behance.net/gallery/44043109/Kerry
Before making a professional portrait photo you should grasp your camera settings. Check the exposure and composition in order to be sure that the object is bright enough. Our recommendation is that you should also use reflectors to get good results.
2. Choose the Right Pose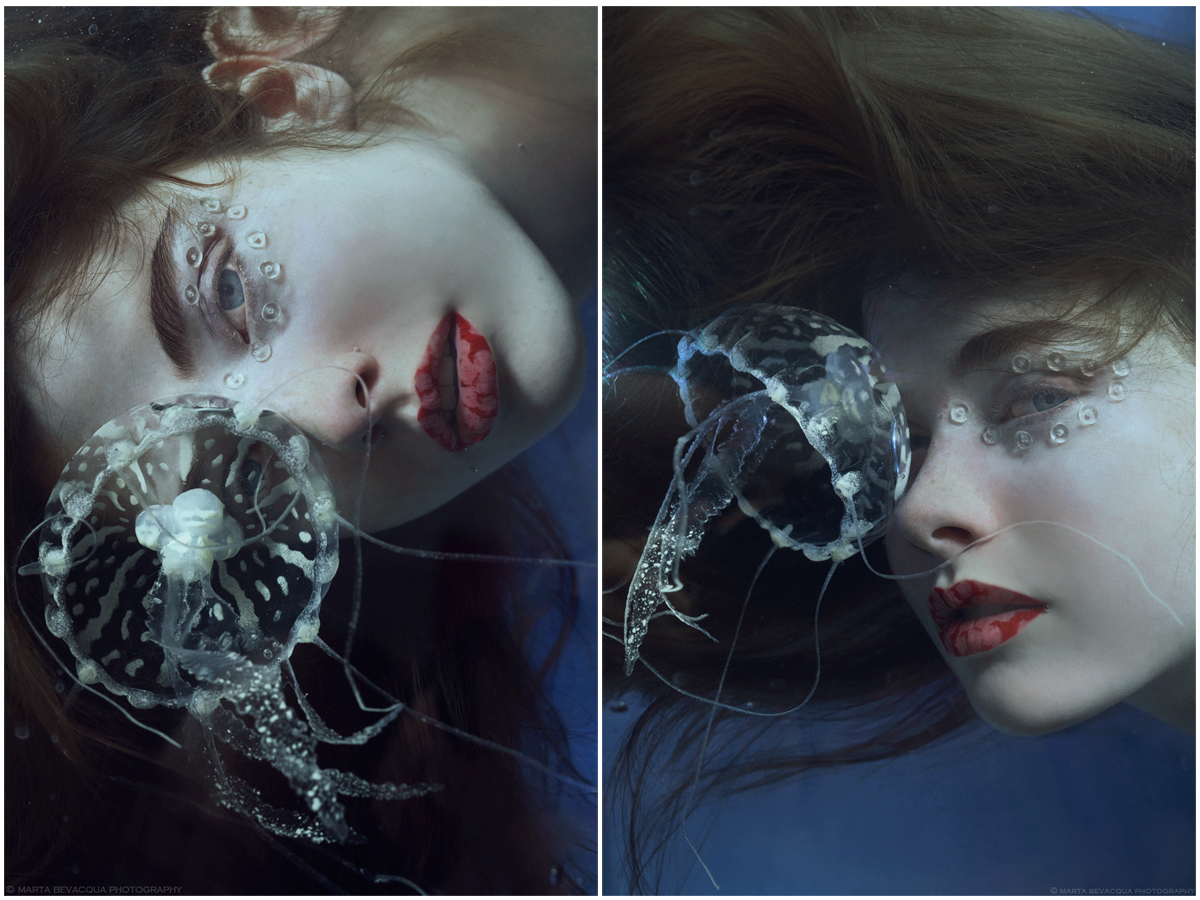 Source: https://www.behance.net/gallery/42312461/origin
In the face of taking pictures you may often encounter camera shyness. People tend to feel uncomfortable and your task is to choose the right poses for a good photosession for the person to be relaxed and full of energy.
3. Change Shooting Angles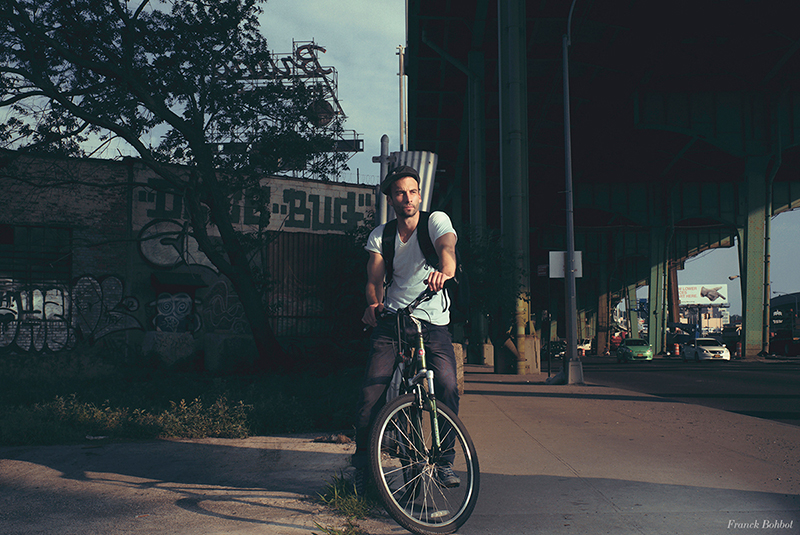 Source: https://www.behance.net/gallery/30434197/I-Am-An-Actor
Best photography portraits are made when you move around and make pictures from different angles. By the end of the session you will have a lot to do with portrait photo retouching!
4. Environment and Clothing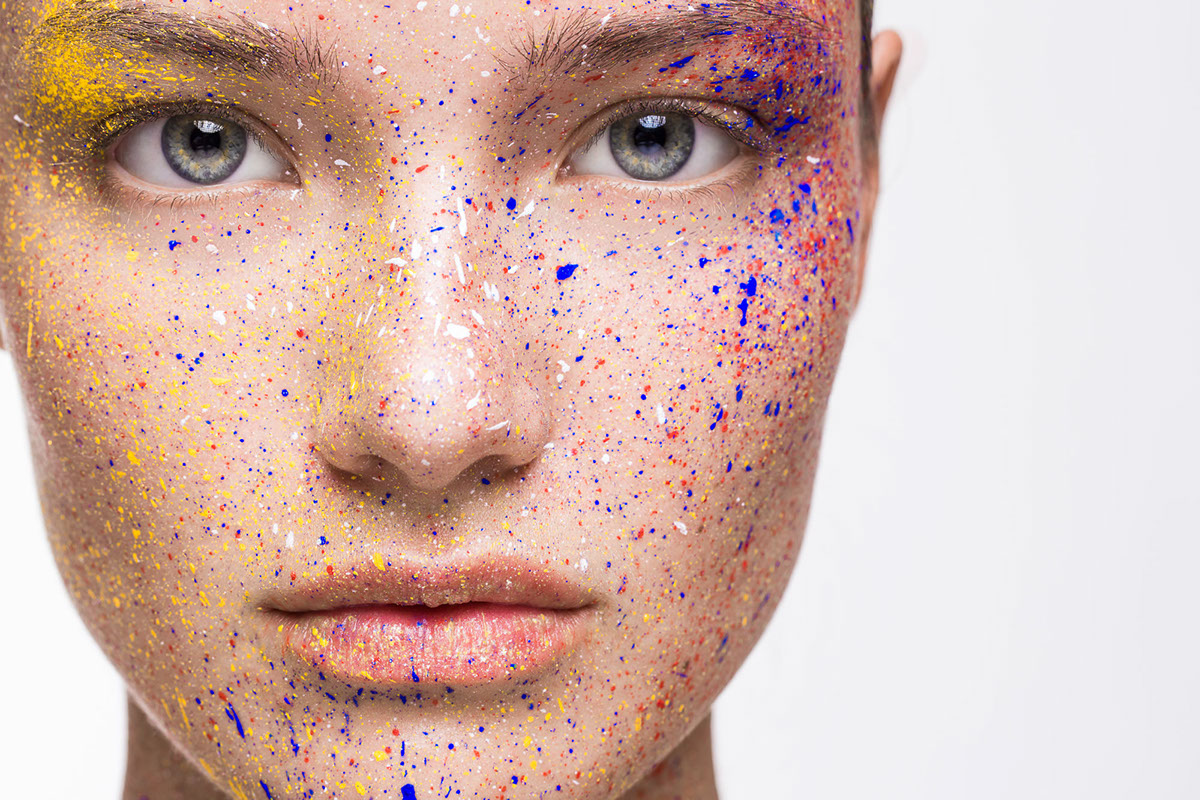 Source: https://www.behance.net/gallery/43037325/The-Painter
Plan carefully the whole session! The more you do in advance, the more success you achieve. If you specialize in professional family portrait photography choose various environments and clothing to get captivating and beguiling pictures. Be a magician for your clients!
The Best Modern Photographers in the World
1. Silvia Grav is a young artist whose pictures are believed to be masterpieces. She works with fertile creativity making her photos a breakout piece. Silavia is sure to win any photo competition!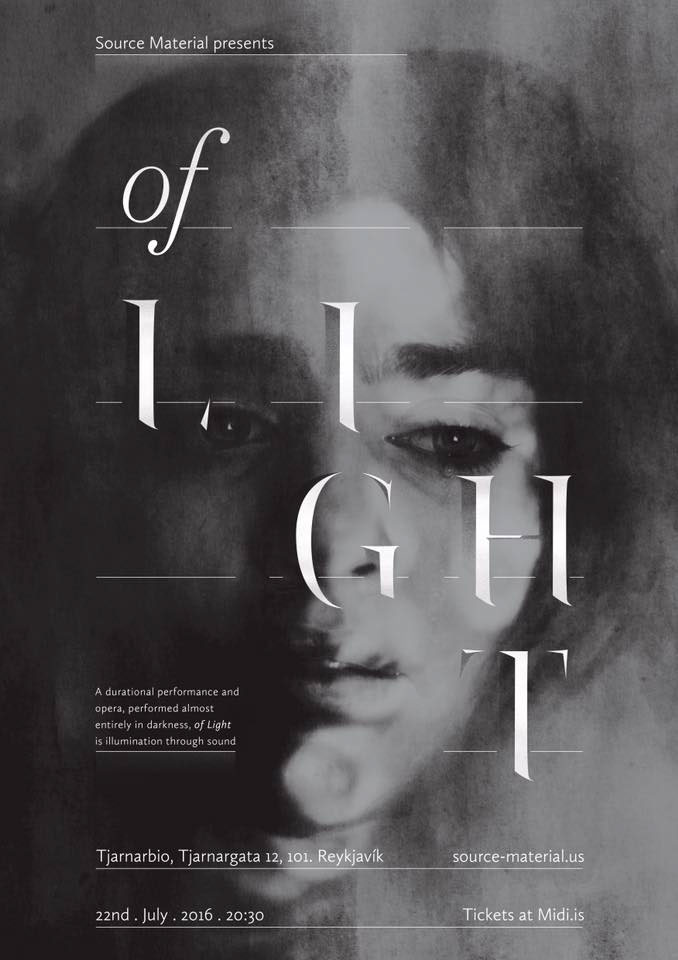 Source:https://www.behance.net/gallery/40924423/Of-Light-Source-Material
She was born in Spain,1993. Silvia is a self-taught master. At the age of 19 Silvia dropped out Fine Arts the first year. However Flickr chose her as one of the "20 Under 20", an award given to the best young photographers in the world of that age. This gave her the opportunity to go to the USA. Since that time, she's been living between the United States and Spain and has been putting on display lots of her works and working around the world in many various projects for companies like HBO with Droga5 and Elastic, Lexus with Teamone, Ninja Tune, and sharing her experience as a young artist.
Source: https://www.behance.net/gallery/42514055/fast-portfolio
2. Mohsin Khawar is a very cheerful shooter full of life and energy. He is an enchanting master who specializes in different genres, but we may find him also among top portrait photographers.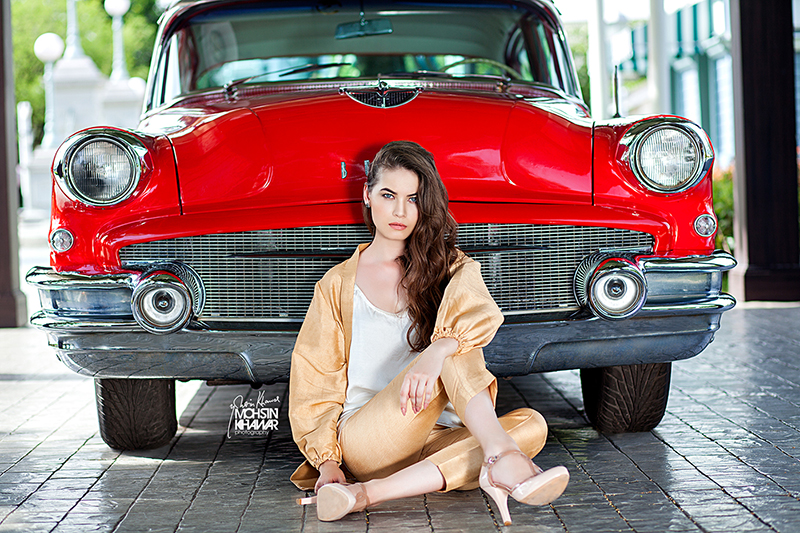 Source: https://www.behance.net/gallery/44138385/BOHO-FallWinter-16
Mohsin was born in Pakistan, but now he travels all over the world. He is reckoned to be a photographer by profession, but a traveler by passion! Among his awards are Portrait selected by the tourism department and displayed at Lok Virsa Museum Islamabad (Rated amongst top 20 all over Pakistan), Photograph "Dream" selected by the Photographers Forum Magazine for their book Best of Photography 2011 among the best shots around the world, Awarded Best Fashion Photographer for the year 2012 at Sunday Plus Awards and that is not the end of the list.
Source: https://www.behance.net/gallery/27837531/The-Stranded-Platform
Mohsin is an international photographer who likes to travel, meet new people and create splendid photos using high end beauty retouching. Today he occupies positions of Creative Director & Lead Photographer.
3. Alex Buts is a Ukrainian photographer who specializes mainly in advertising and product retouching, but he is sure to know how to photograph portraits. Alex is a professional advertising shooter having seven years of experience and is one of the great portrait photographers.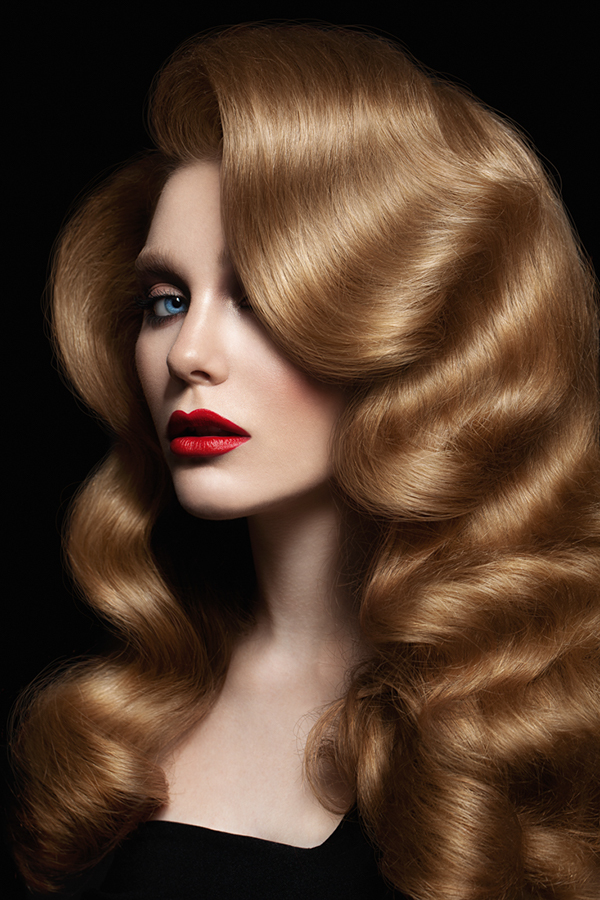 Source: https://www.behance.net/gallery/21258245/Nonpareil
It comes naturally that Alex has a number of achievements: Achievements: he has been promoted to the top-100 of the best stock photographer, according to the leading on-line site Shutterstock in 2011. In 2012 world famous site www.mymicrostock.net called him the most perspective photographers of our time. In 2015 he has become an invited partner of the CNR Expo Istanbul.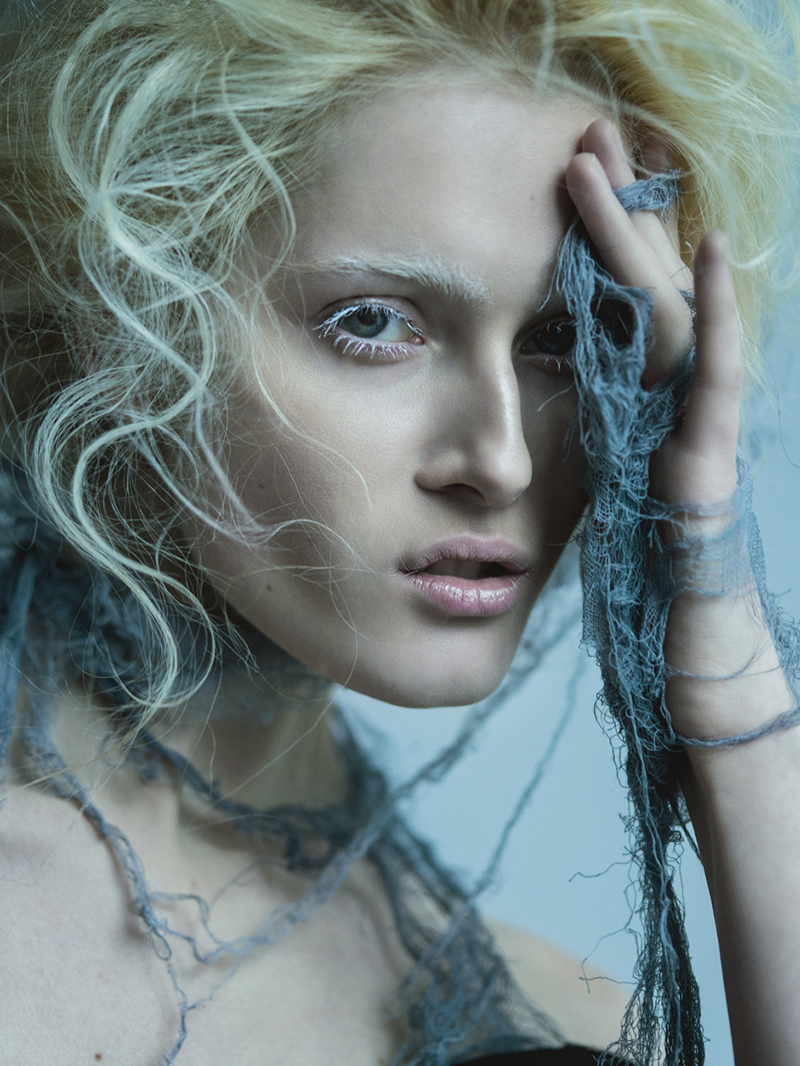 Source: https://www.behance.net/gallery/40877273/SHULIPA
His photos are sold all over the world for the advertising companies and printed periodicals, such as Vogue Russia, Glamour, Elegant, Play boy Mexico. And Alex also cooperates with Apple, Samsung and Lenovo. Moreover Alex conducts master classes and is always ready to share his knowledge of photography and image manipulation services.
4. Andrew McGibbon is a London-based photographer and conservationist. At the very moment he is an artist in residence at the Hornsey Town Hall Arts Centre in North London, working on a project called 'Animal Lectures'. His specialization is photography of human and non-human animals with flash, and, of course, among his works we may find lots of great portraits.
Source: https://www.behance.net/gallery/1904873/Super-Colour
He presents the subjects in a unique and unusual way giving us the opportunity to admire his alluring and captivating pictures. Andrew`s individual style and manner gained widespread popularity and known all around the world. With the help of his images he makes us aware of the beauty of our controversial world.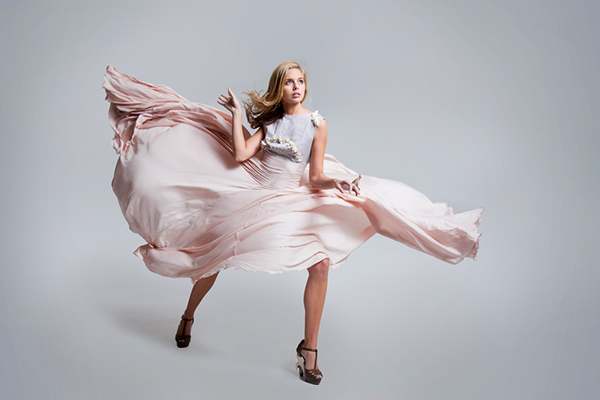 Source: https://www.behance.net/gallery/1905083/031-Collection
Among Andrew`s awards are: LÜRZER'S 200 Best Ad Photographers Worldwide 2015/16, Hasselblad Masters Awards 2016 – Finalist, Magenta Flash Forward - Honourable Mention 2015.
5. Arjun Mark is a professional shooter who has gained a considerable level of public recognition after his professional debut almost 8 years ago. He is claimed to be one of the most creative artists of his generation and the only Indian photographer on the jury of the prestigious international WPGA Awards 2011.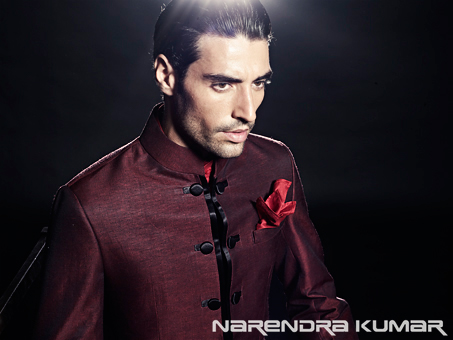 Source: https://www.behance.net/gallery/1473877/Photographer-Arjun-Mark-for-Narendra-Kumar
Obviously Arjun has a talent to interpret concepts into impressive and eye-catching images, which helped him to gain much admiration, glory and International acclaim. Sole winner of the 'Best Of Show' at WPGA 2010, Arjun is one of the youngest Indian photographers to have been praised and given most international photography awards.
Arjun Mark was also presented with the 4th Annual Photography Masters Cup Nominee title at "The Color Awards & "Prix de la Photographie, Paris", two of the most prestigious international awards honoring excellence in color photography.
6. Emma Griffin is a UK-based professional fashion and portrait photographer. She is the person to answer the question: "What is a portrait photographer?" Having being an artist on the make she worked as a fashion designer and then Emma got a Fine Art degree. These are the basics of her business today.
Source: https://www.behance.net/gallery/22449941/Pink-Glamour
The combination of her skills and professional qualities makes her able to stand out from the herd and develop her special style. She explores the effects of light, uses photo color correction and post production for photographers in order to make her works innovative compositions of beauty and style.
Source: https://www.behance.net/gallery/22459387/Editorial-for-La-Belle-magazine-2014
Since 2011 Emma has been running her own photography business. She has also been published around the world. A crucial moment in her career has been when she was asked to shoot Sir Roger Moore.
7. Kevin Steele is a professional shooter who works, creates and lives in Los Angeles. He is among popular portrait photographers who are always ready to find something zesty and extraordinary in each person. Every photo session for Kevin is a challenge: he wants to capture the moment of piece and intension at the same time and, of course, with the help of photography post processing services.
Source: https://www.behance.net/gallery/5315279/Portrait-Portfolio
He was born in Kuwait having family roots in NY and spent his childhood across a few countries (Panama was his favorite.) After high school Kevin entered college to become an astronomer. However, now he is photographer who is not afraid of difficulties, he is sociable, competitive and optimistic person who finds something beautiful in every day.

Source: https://www.behance.net/gallery/38537689/Playa-Viva-Mexico
Awards: 2013-2014 Archive Int'l 200 Best Ad Photographers, Best of Show 2013 APA National Awards, 2013 AP29 American Photography, 2013 Silver and Bronze (People/portrait) in OneEyeland's Photographer Awards.
How to Fix Photo - Portrait Photo Editing Recommendations
Portrait photography recommendations can embrace the variety of different pieces of advices. It is necessary pay attention to them, since to take pictures and then edit them is always a challenge. You should do your best in order for everyone to feel the difference, that is to show that you are not amateur, but a highly-qualified pro.
In order not to make photo retouching mistakes use the right software. Photoshop or Lightroom? That is the question. But in this very article we are going to give some tips using Photoshop.
1. Crop the Photo
This function will help you to crop out unsuitable background areas. Making a specific size crop also makes it better for printing.
Source: https://www.behance.net/gallery/43921093/Lake-Portfolio-Magazine
2. Fix the Exposure
You may find lots of ways how to fix the Exposure in Photoshop. For instance, you may use Levels Adjustment layer: the sliders control the shadows, midtones and highlights of a photo.
Source: https://www.behance.net/gallery/33745470/A-Train-Full-Of-Emotions
3. Shadow and Highlight
One more helpful tool in Photoshop is the Shadow and Highlight tool. It is quite obvious that it helps to detail shadows and highlight areas. Simply move the Shadow and Highlights sliders you need.
Source: https://www.behance.net/gallery/44243883/Red-Line
4. Retouching
Here it is possible to find a wide range of options: remove background, sharpening, smoothing out, softening skin tones, etc. Just use what you need in order to make your picture of the highest quality! If you can't do it by yourself, attend portrait photography classes online or offline. Besides, don`t use too much retouching for your photos to look naturally. If you fell you cannot make good retouching by youself, you can outsource photo editing to professional retouchers.
Besides, we suggest that you take as many shots as possible, because the more photos you take, the more chances to make a perfect picture you have! Don`t forget also about creative retouching.
Fix The Photo offers post production for photographers covering all genres of photography: wedding retouching for wedding photographers, family photo editing for family photography, editing newborn photos for kids photographers, retouching headshots for actors and models, jewelry photo retouching for ecommerce owners, real estate retouching for agencies and interior studios, and photo restoration services.
You can view our photo retouching portfolio and the best photo retouching prices.
If you are interested in getting more clients for your photography business, learn more how SEO services for photographers can help you.
Do you like the article? Please feel free to share it via your social accounts.
---
Pay attention this photography blog which does not require credit for the pictures and photo post production examples listed here . All photographs used in the article are only copyright to their respectful creators . These shots posted as a big admiration of portfolio and photo retouching talent the experienced rt masters have . If you found the photo on this post that is yours and do not want to be promoted on our website , please do not hesitate to write us via online chat on your right and it will be quickly deleted .
---
Rate the article!
The article's rating:
---
You comments or questions are welcome; please share your opinion on the topic.
Use Facebook:
Use Disqus: