Only the best samples of celebrity photo editing from 2017 Oscar's
Definitely this night is believed to be the brightest one. This event is always full of amazing emotions, surprising moments and unpredictable things, which only make this occasion more fascinating. But still the most important is announcing the decent winners at annual Academy Awards, the 89th one, and all amazing red-carpet extravaganzas.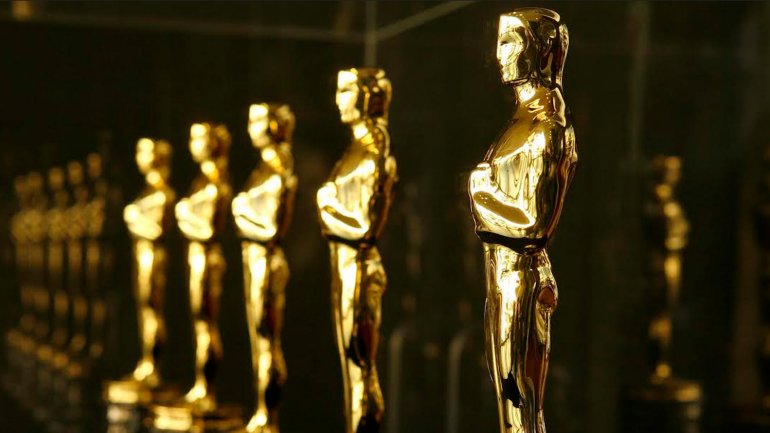 We should admit that Oscar 2017 has been set to become a truly politically charged solemn event. That is so, because the most of invited celebrities have subtly protested the USA president Trump and all his administration as well. But this mood was not the leading one, because the most people were interested in would-be winners much more than in various political protests. We have also focused our primary attention on different winners, so below we will present you with the brightest representatives in each category. Besides, you may look thorough Best Grammy's 2017 photos to find more information about best celebrities` events this year.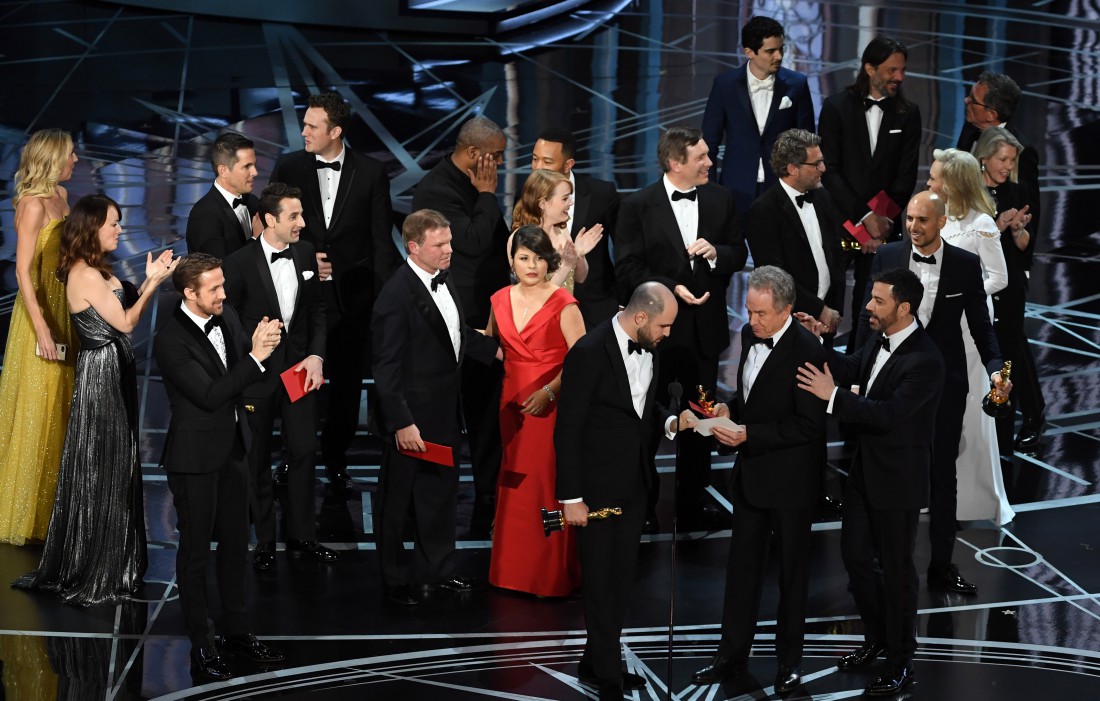 The most surprising moments
Everybody has read or at least has heard about the unprecedented flop connected with announcing Best Picture of the year. It was a complete mix-up. The biggest award of that night was mistakenly handed to a wrong film. Presenters announced La la Land to be the winner in that category, but in fact that was Moonlight.
The disappointing mistake was lately explained. As managers claimed, they were given just the wrong envelope with Emma Stone`s name. La La Land was considered to be a definite leader of that night depending on the number of nominations and just popularity, so without a moment a moment of hesitation, the prize was given to it.
Still, in a minute confuse was realized and quickly solved. The following day both films received apologies, but the flop was already widely discussed in news and social nets.
Still La La Land cannot be considered as poor and forgotten. The leading actress, Emma Stone, received Best Actress for this film work.
They also won Best Director, Damien Chazelle, and four other not less valuable statues for best music (original store and original song, which is "City of stars"). Thus, people do not feel sorry for them at all.
Besides, the best picture received not one award, but two. The second statute was taken by Maherhala Ali for being the best supporting actor.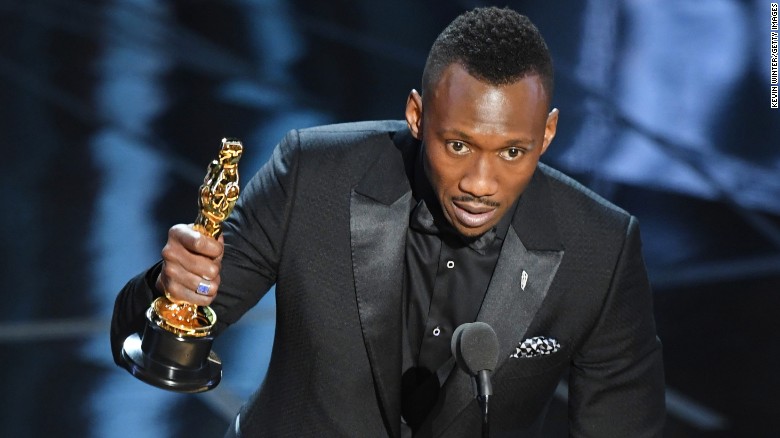 The prize that is connected with previously mentioned, that is Best Supporting Actress was received by Viola Davis for her outstanding role in Fences.
Best actor was given to Casey Affleck, starring in Manchester By The sea. That is a Kenneth Loergan`s drama, which is definitely worth to be seen at least ones. That is the first award to this really talented actor, but still we hope that it is not the last, as his talent is worth being rewarded.
We continue with the list of best animated works. So, the best animated feature film was given to Zootopia by Byron Howard and Rich Moore. This cartoon has won world-wide popularity due to really fascinating plot and highly professional animation. Really that is worth seeing in close family circle. Your children will be raptures!
Concerning the award for the best short animated film, Piper was the undoubted leader. This cartoon amazes children as well as adults from the first seconds of watching. Moreover it contains a deep idea of teaching braveness and ability to overcome all obstacles.
Moving further, we have to mention appreciated work inside film making process. According to this list, the best visual effects were observed in The Jungle Book and Arrival was named as movie with the best sound effects.
One more film that is definitely worth our attention is Suicide Squad. After hair-raising sensation and triumph, this casting movie continues to collect awards. This time the prize for the Best Makeup and Hairstyling was given to it, particularly to Margo Robbie.
The most alluring and eye-catching dresses from ceremony
The main part of people, who read our retouching blog, is interested in bright photos rather than in endless lists of facts. For satisfying this demand we will present you with the most mesmerizing photos from this solemn ceremony paying the main attention to celebrities` clothes.
We have to admit that this Oscar ceremony differs from previous one. That is the first time when celebrities` dresses and costumes were not in the center of main attention. Their personal styles were not shown in clothes. Everything was clear thanks to the mood and sincere emotions.
Definitely the most unexpected star of this ceremony was Dev Patel`s mother, wearing black sari of outstanding beauty. But still that was not crucial in her look. Her eyes spoke more vividly than expensive clothing.
Continuing the topic of the most expensive and widely-discussed things, Charlize Theron`s diamond earrings was in the center of attention. "Spectacular" jewelries as she called them were the great supplement to her green dress from Dior making her look appealingly statuesque. By most critics her look was claimed to be the best.
One more lool that was widely discussed was Emma Stone`s one. Many people claimed that she was dressed a little bit like an Oscar, but her dress suited the film she stared at and the whole ceremony just perfectly. Maybe this fact has contributed to her luck during this solemn occasion. In any cases this actress is certainly worth being awarded, as she coped with the role of talented, but underestimated actress just in awesome way.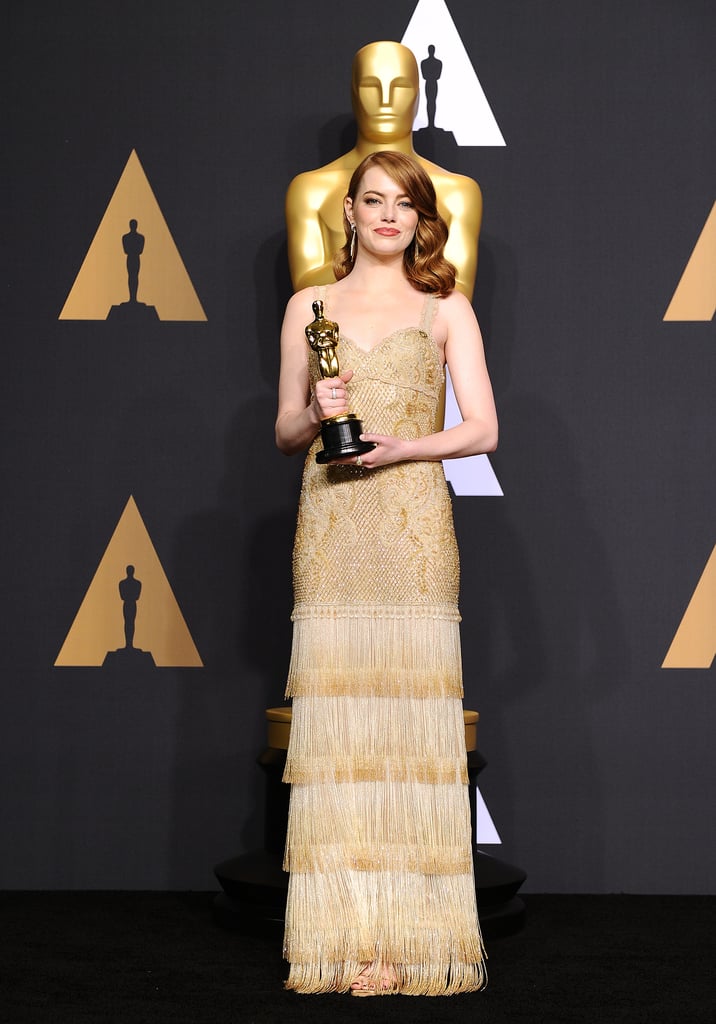 In general gold color was one of the undoubted leaders during this occasion. We have already presented photos of Emma Stone, but she was not the only star that is in love with this color. Nicole Kidman and Dakota Johnson looked just brilliantly.
White color was also in definite favorer having been chosen by such celebrities as Naomie Harris, Chrissy Teigen and Auli`I Cravalho.
What is believed to be a more classical choice than red dress for Oscar? That is just a sure version. So, Ruth Negga with beautiful gown from Valentino, Ginnifer Goodwin in eye-catching dress from Zuhair Murad, Pauletta Washington in Armani and Karlie Kloss in alluring one-shoulder dress were just unsurpassed.
( Ruth Negga)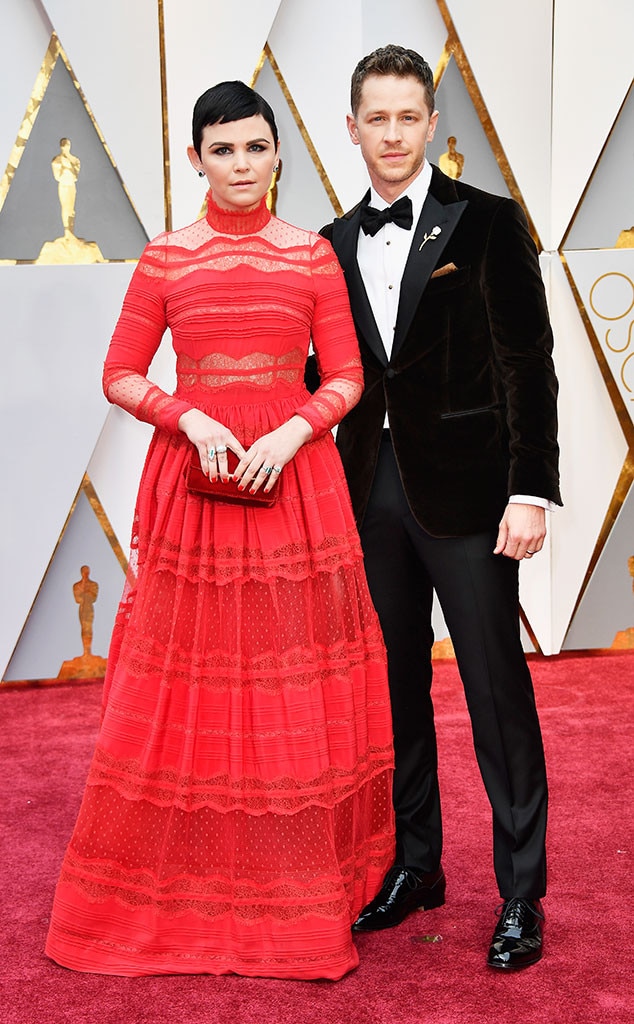 (Ginnifer Goodwin )
(Pauletta Washington )
Beyond doubts all photos that you can see on internet have been edited by various professional retouching companies. This fact is quite obvious, as stars always pay great attention to their photo looks. The most popular services for such stars` pictures are photo manipulation services and portrait editing. If taking into consideration retouching levels, high end editing is a definite leader.
Thus, after this solemn celebration various editing agency are overloaded with a diverse range of tasks to do. We are not an exception. Our photo editing services have a surprising high level of professionalism. To make sure in it, you are welcomed to enjoy our photo retouching examples. The combination with normally low photo retouching prices makes us the best choice for everyone.
If you are interested in receiving more useful information about celebrities photo making habits and trends, such articles as Natural and retouched beauty of celebrities and Myth or Reality: Kim Kardashian without Photoshop will be fascinating for you.
Due to the high professionalism of Oscar`s photographers, you have a chancetoi find really all possible pictures from this occasion. That proves that this job is really challenging, but still it stays to be in high demand. To become more informed in this topic, read Top 10 remarkable Instagram photographers and Amazing photographers you should try in 2017.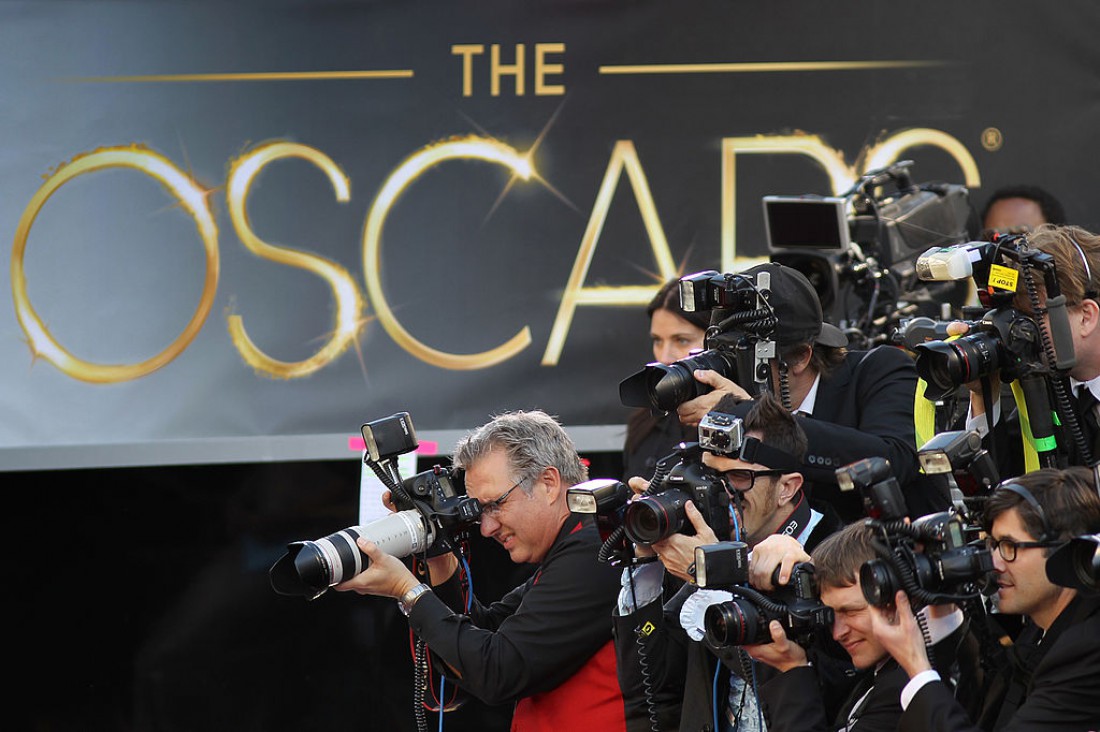 Besides, if you are more than just interested in photo art sphere and looking for a potential job, our editing firm is looking for new talented editors. More information you may find here We are looking for new faces! or Partnership proposition for professional photographers. In addition to this, you may try yourself in Photo competition from FixThePhoto.
The cutest moments of Oscar 2017
This year Oscar night was not rich in funny or tear-jerk moments. But still here were several events to discuss that became reasons for creating some internet memes. As we have already written, the cutest moment of the whole celebration was when Warren Beauty read out the wrong name of film for Best Picture.
This Oscar ceremony was open by Timberlake`s performing of "Can`t Stop The Feeling". This song definitely made the solemn ceremony less official and pathetic, especially when he began to dance with his wife.
One moment that desires out attention is standing ovation for Meryl Steep. In the end of his dialog, Jimmy Kimmel mentioned that it was Meryl`s 20th nomination. The audience decided that this fact deserved so high appreciation. Actually this action was a hidden joke about president Trump, as he had named Meryl Streep "An overrated actress".
The most touching moment was connected with Viola Davis. That was the first time she was awarded Oscar for her outstanding role in Fences. Her speech was full was of sincere emotions. Its deepness made everybody cry.
After this tear-jerked speech, everybody in hall got tasty surprises. It is a definite Oscar-show tradition from 2014. This year really delicious donuts and coolies fall from the sky. Everybody was truly amazed and delighted.
The final step that also was just mesmerizing both for celebrities and audience was caused by unexpected appear of tourists. Their astonishment appealed to everybody in the hall. They took photos and one of them even got present from Jenifer Aniston.
All in all this night went almost just as it was expected. There was a cool combination of the best, the worst and certainly the weirdest celebration`s moments. The great amount of political jokes and fascinating moments made it widely-discussed among people from all countries and continents. If you still have not seen this truly wonderful ceremony, it is high time to watch it.
Do you like the article? Please feel free to share it via your social accounts.
---
Pay attention this photography blog which does not require credit for the pictures and photo post production examples listed here . All photographs used in the article are only copyright to their respectful creators . These shots posted as a big admiration of portfolio and photo retouching talent the experienced rt masters have . If you found the photo on this post that is yours and do not want to be promoted on our website , please do not hesitate to write us via online chat on your right and it will be quickly deleted .
---
Rate the article!
The article's rating:
---
You comments or questions are welcome; please share your opinion on the topic.
Use Facebook:
Use Disqus: