How to create an eye-catching custom Facebook cover photo
Facebook account is the thing that the majority has since God knows when. You are chatting there day and night. Eventually you spend the most of your free time there. Online translations, sharing most recent stories and things you come across, posting new photos from the vocation etc. We came to live online and we cannot imagine our life without it. It is difficult to live a day without a new post on the page. Actually, many things attract readers to your account: starting from images you post and finishing with comments you leave there sharing your personal opinion. However, this cover is the thing people see the first.
Facebook cover comes ahead. Followers see it when entering the page. It makes the first impression. It may sound very simple when thinking about it. However, custom Facebook cover photo is not an easy thing to choose in order to make it catchy and attractive. If you ask yourself what ideas would you like to like to convey though it, and what feelings you would like to evoke, you will definitely understand that to create Facebook cover photo collage is not an easy thing to do. People spend hours doing that. Well, in the majority of cases impressive cover is very important for companies, entrepreneurs sharing their business on the Internet apart from companies website, different politicians, artist and those who promote themselves on the social media. It speaks instead of them and conveys the main message of their activity.
In the following article we are going to dwell on the choice of the custom Facebook page designs, which is going to be killing one; what are the best ways of creating Facebook cover photo collage. You will not lose anything if going this article through. On the contrary will gain a lot out if it.
So, here we start with cover photo Facebook size.
Nobody can actually point to the best cover photo Facebook size. According to the Facebook data, it can vary immensely. Well, the thing we should remember about it is that is displays in different ways on the computer and your phone. That's why, it is 828x315 pixels on your computer screen and on your photo it results in 640x360 pixels on your handy. It happens that it does not shown at all on your photo. The rule says that it should be of 399x150 in minimum. The cover photo Facebook size downloads out of files in sRGB JPJ quicker if it is no more than 100 kilobits.
You will definitely get puzzled with this information, as to the great extend those pixels will tell you nothing. We will explain a bit. All the points mentioned above mean that the site will interpret it in two ways. On the one hand, the format for the computer will be 828x315. And on the other hand, for your handy – 640x360, which is a bit compressed.
Facebook allows you even to crop an image in such a way as you think it will fit the cover space best of all. It is very convenient in the case when the particular image suits your personality and you have a burning desire to share I with the others and for them to associate it with you.
Continuing the topic above, you should always keep in mind that covers look different on laptop and on your handy. If we compare them, we will get a number of mismatches.
When opening your Facebook app you will see that the horizontal sides (left and right) are a bit cut short. On the contrary to the vertical position of an image which is even expanded. It makes us glad that the image is not blemished, as Facebook do not stretch or compress the photo. It allows your cover be awesome in all the position, no matter if it is seen from the computer screen or handy app.
And of course, the thing which catches your eye is that profile picture is places in the center (if watching from smartphone) while it is placed on the left side on your computer screen.
All the graphic presentation is shown vividly in the picture above, thanks' to Facebook. It will help you to get a clear visual idea of how to use your cover picture properly, for it to fit perfectly and match the idea you have got. This will help you to reassure the info you want to share with your visitor. For example, if you are going to use some text of even a phone number in your cover, you have to double check how it will look like in the phone app. Since now you know that image is a bit cut off, this knowledge will help you to eliminate the problem.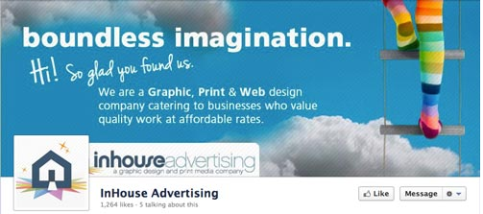 Creating Facebook cover photo collage is really rather touch thing to do. And there are some opportunities for you to make it something easier.
If you happen to have some skills in Photoshop editing and a bit of design, it will not become a trouble for you to use this kind of software in order to make a cover. And the size of the image will perfectly fit.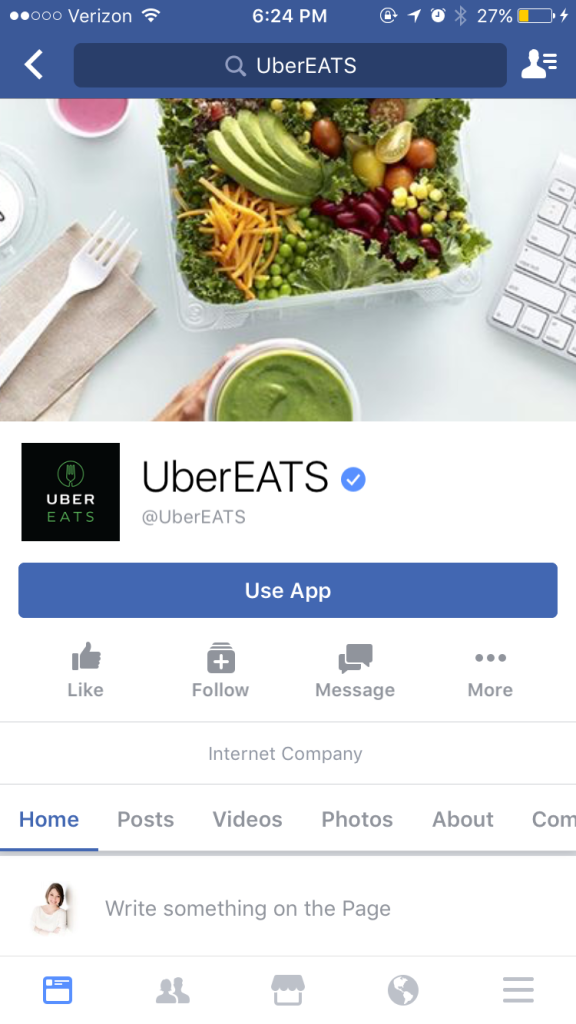 Nobody says that you should be a welcomed designer to have an awesome Facebook cover. It is okay to use your photos from some places where you have been, or at least some images that will represent your personality or the company/business you are from.
Adele's cover is a nice example of the cover. It is simple and all together very much informative. You find all the necessary information and it attracts your gaze. What is more important, it tells us about the upcoming album pf the singer! This information will definitely drive saves of it, since it is one of the advertising banners in its way.
In the same way, you may spoil about any event, which is going to take place in the near future: opening of a new shop, publication of a new book, seminar or any course which your company provide clients with. It may even be about a vacancy in your business company and in such a way you will definitely find a lot of candidates.

In the sphere of selling different goods, with touch situation in the positions of competition for bigger customers audience covers play a significant role. It will definitely help you to stand from the crowd and help to boost sales level, since the advantages of your product will become still more vivid.

Custom Facebook cover photo mistakes
It often happens that you want to feature as much information on it or make it as bright as possible in order to attract the attention. However, it is not always a god policy, since the effect may be quite opposite. There are such covers, which just distract the visitors and even spoil the perceiving of your business. That is why we decided to make you familiar with most wide spread mistakes in this issue for you to take them into consideration and avoid in future. In the images below, we will show how it should look like if the mistake is eliminated.
The most frequent in its occurrence are custom Facebook photo cover with the abundance of text. You should remember at once that it is not good. We do not mean that there should be none, but it must be appropriate and very informative. When using some inspiring quotations, you quite often forget about the background of it. The Image itself should be informative and it should speak to the visitor instead of Socrates, who lived hundreds years ago. If there are some words, make them simple and remembering.
The next point concerns the issue of custom Facebook page designs, which feature too many things at ones. Such covers are usually very bright. On the one hand, it is good, since you will definitely earn clients attention. But on the other, when they open it, they will not be able to focus on something particular, since they will be constantly distracted with new and new thing the eye catches. That's why it should be more concrete and the pallet of colors should be pleasant to look at, without provoking a headache.
In the information above we were speaking about the cover sizes, and now we want to add that fairly often happens that they are changed. When you sear on the Internet for them of 2013 or even 2015 you will see the difference. In order to preserve the appealing accuracy of your page, and reassure that everything looks the way you want it to be, you should double check it on your laptop and app of your handy, since something may become cut off and definitely distorter the image and the impression you want to produce. We would like to remind you of the parameters of such photos.
The cover image is the photo that speaks instead of you. It is more preferable to show what your business or activity you indulge in that to write volumes of texts. Even without featuring your trade mark on the cover, it will make you more good than if it were vivid. People would like to find more about your, what you are concerned with etc., if you will only provide them with some glimpses of that stuff. Their imagination will produce plenty of fabulous ideas and much of curiosity.
Now it is high time to focus in covers, which are definitely effective and perform their role nothing better! We will comment on each of them, as to the point why we believe them to be such and what features make them productive.
Here we go, the best custom Facebook photo covers!
Creativity is always welcomed, especially when it comes to Facebook covers. We back up all the genuine ideas and stay their relevance in any position. That is a way of promoting your brand or product line. Facebook even make it possible to start your brand from a mere custom cover. All that is required is an awesome idea and efforts to put it into practice. Stay your brand in it!
Connecting the profile image and the cover is very cool idea. There many companies that stick to it. Their Facebook profiles are just looking great and make people return to their pages. It is a new trend and it roots globally. You will only gain out of it if using it on your account page. An awesome sample of it is Jack Daniels page. Guys are very creative about it. The way they elaborated that market strategy is worth our attention.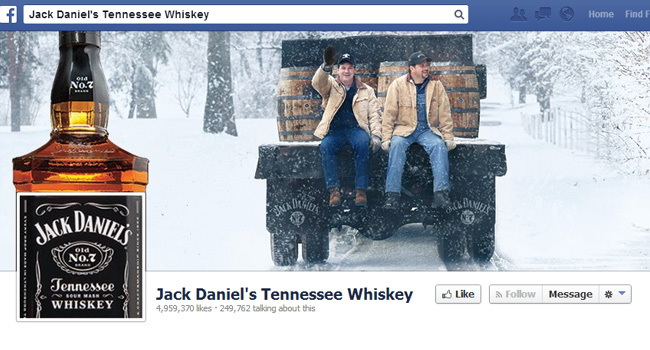 However, it is not only about them. Simpsons are also applying this tip to their cover. It looks natural and attractive. It is altogether simple and features the main idea of the multiplication. It may be understood also as a kind of advertising but just of a different product.
Custom cover is likely to be changed in seasons. It means that you permanently visit your account, update it and people can easily get in touch with you there. Such policy will raise the level of sales and attract more clients. It is good to use it for numerous photo editing services. Photographers will enlarge on the number of page visitors and in the same way earn new clients. Some images of photo sessions also may be used as a cover.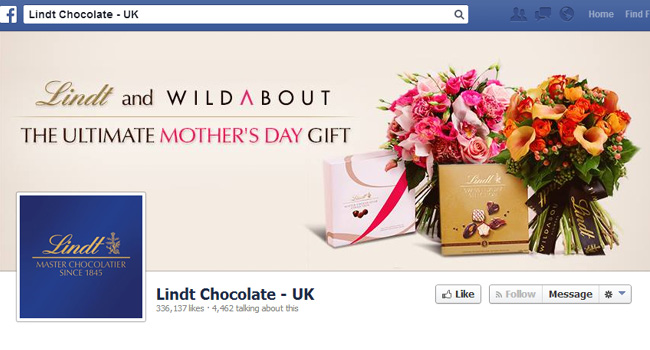 #Hashtags are really very powerful, when used on your cover. Followers will use them in order just to have fun, but you will have the boost of attention. It is very convenient, and many companies, which have already gained their success, indulge into using them. As for those who are just the beginners, hashtags are a real must in their advertising policy.
It would be awesome if your clients featured in the cover. It makes you trustworthy and creates an air of your service being in high demand. Nikon, in the example below, does it perfectly well. The attention to the cover is very high since its simplicity and the quality of the image, which drives to the company producing photo cameras, printers and other digital equipment.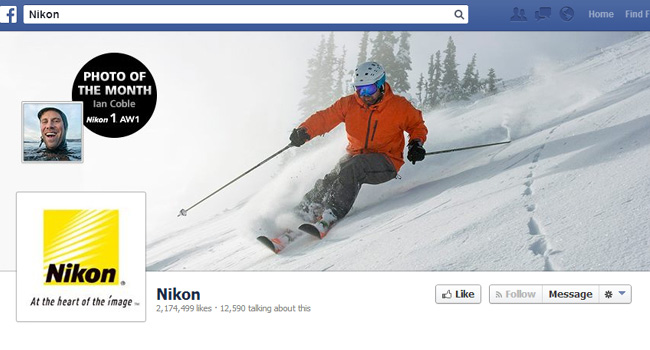 Share all the events you can celebrate. If you have got an amount of subscribers which is rather impressive, say about it in your cover image. Everything that is worth followers attention or can bring it is worth posting in the cover. Do not be too much anxious concerning this! Think simpler and you will gain a recognition. Great achievement arise out of small steps. Do not forget about it! If you are a big boss, position yourself as an ordinary man, who works hard. Of it is an immense company, pay attention to the example below. Lipton's cover features thing which are worth attention and at the same time simply presented.
Some phrases or mottos, which are very encouraging, can be also used in the custom cover. They will inspire and provoke people advancing into action, taking an active part in some campaign or movement; or just merely evoke a feeling as for getting to know more information concerning some issues. Usage of Active Voice is more preferable here, since it seems as if the owners of the account speak directly to you.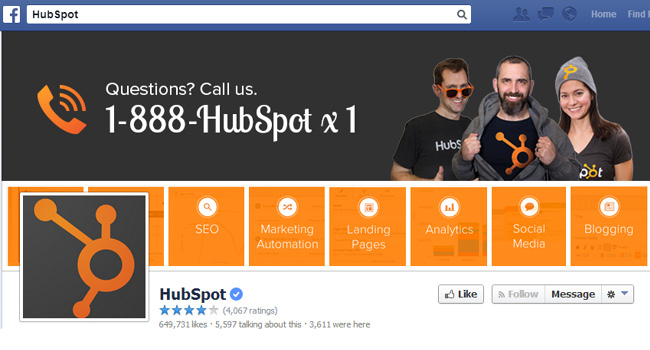 What about being funny? Do you think it is good? We, actually, think it is. To some content there is nothing to be afraid of. Sometimes too serious and exaggerated severity is harmful. If your advertising campaign has something funny in it, share it on the Facebook account in the cover and make the most out of it. Take for example, Twix. The advertising trailer is about left and right Twix. So what? It is rather ridiculous and still it is effective. It prints in our mind for a long. That is now their custom cover.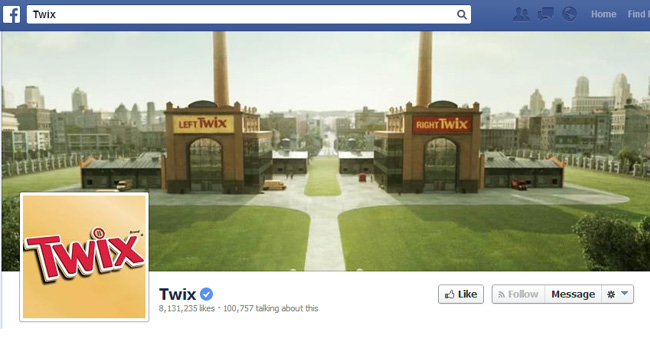 Different practices of photo editing may be applied to the cover. It is not necessary to be in color. Black and white pallet also looks nice. Diesel cover has everything that there is needed to be awesome. On the one hand, it is simple, nothing distracts the attention and on the other hand, there is a bit of text, some kind of motto of the company, which does not stay at once what is the account concerned with, if you are not familiar with this business.
Continuing the topic of machines, BMW displays also a great photo. There is no text on the cover, just an image of a car, produced by the company. As we have mentioned above, one of the features of a good cover is that image should speak instead of you. We have it here. BMW company is world known for the high quality of cars, so there is nothing else to say about it.
And of course, the immortal Pulp Fiction, which closes the list of our bests, though there are still much custom covers to be discussed. The pallet of it corresponds to the theme of the movie and the name of it. Once again coming to the "speaking" images, this one really does. All the old jokes, main topic and troubles of the movie feature here. Mind, without single word printed!
Many companies go back to the professional photographers, retouches and editors in order to make their cover image much alluring to the online public. Our company can do it easily. We are a young team of creative people, who are always ready to back you up any time. Our photo manipulation services are easy to get in contact. Using our website you can inform yourself about our moderate photo retouching prices. What's more, there is plenty of interesting information and advices concerning current trends in photography, or the main rules of outsource photo editing considered to be interesting for everybody not only the photographers, which you can get access to when going to our retouching blog. In addition, our company holds photo competition from Fix The Photo as for the finding out some great photographers and cooperating with them. None of the photo services can go on without photo retouching examples. We are not an exception. You can easily go them through depending on the type of editing you are likely to choose. We are very responsible and trustworthy company. We deal with professional photographers from all over the world. We would be glad you have you in our company!
Do you like the article? Please feel free to share it via your social accounts.
---
Pay attention this photography blog which does not require credit for the pictures and photo post production examples listed here . All photographs used in the article are only copyright to their respectful creators . These shots posted as a big admiration of portfolio and photo retouching talent the experienced rt masters have . If you found the photo on this post that is yours and do not want to be promoted on our website , please do not hesitate to write us via online chat on your right and it will be quickly deleted .
---
Rate the article!
The article's rating:
---
You comments or questions are welcome; please share your opinion on the topic.
Use Facebook:
Use Disqus: