Professional Photo Editing > Free Photoshop Overlays > Natural Bokeh Light Overlay
Natural Bokeh Light Overlay
Light bokeh overlays can be used to make portrait photos warm, attractive, and vibrant with the help of magical background. We have designed a set of 10 amazing effects that are likely to be very useful in the process of photo editing. Each light bokeh overlay can significantly improve the overall look of the image adding lightness, freshness, and brightness to the background. If you need to focus on a particular object or a model's face, use these light bokeh overlays on a blurred background.
---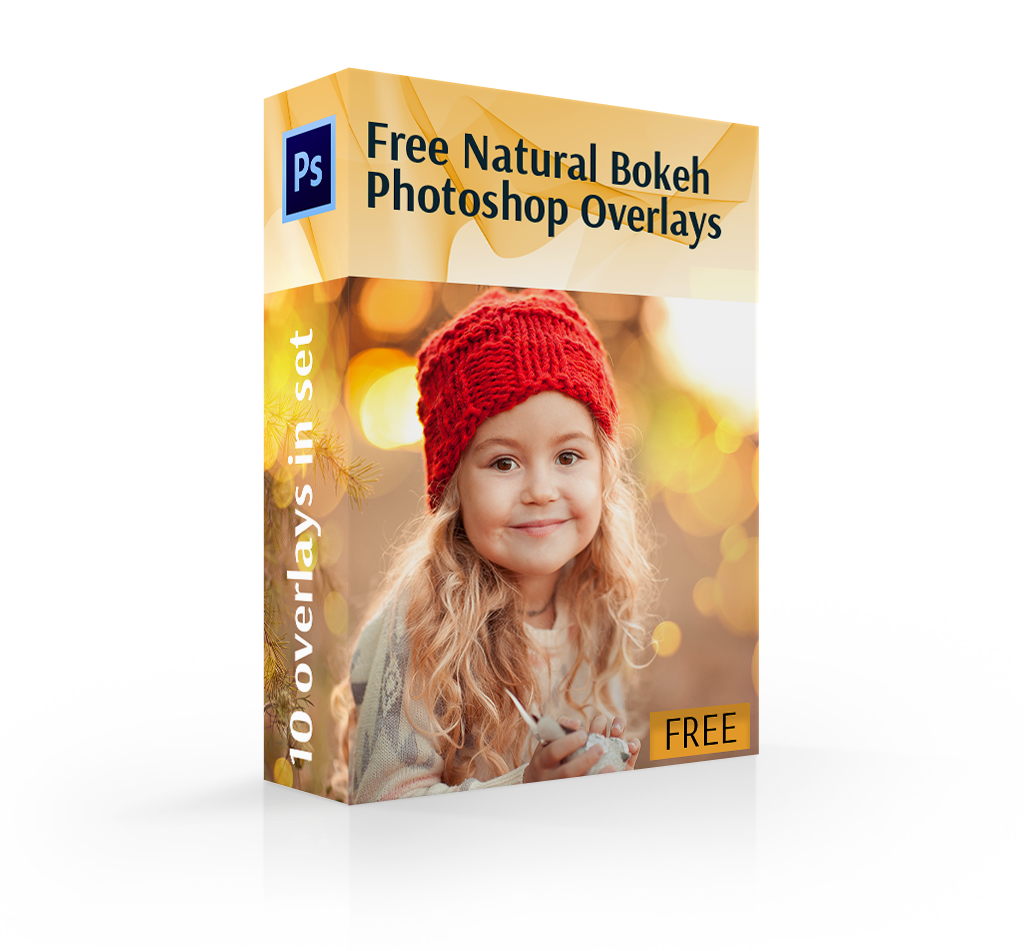 Bokeh Lights Overlay for Photoshop :
---
Free Natural Bokeh Light Overlay
Do you think that your photos lack a magical touch? Do you need a fast and efficient tool that will make your photos more impressive? Then pay attention to this bundle of free light bokeh photo overlays. They significantly affect the close portrait shots.
Just a few clicks and you get a magnificent change that can surprise even the most captious client. You have the opportunity to apply one overlay to one picture or several images at once.
We offer you 10 free overlays that will help you improve the color scheme of your photos and make the background a professional look. You can use this set of overlays when editing photos in Photoshop. All you need is to drag the selected light bokeh overlay onto the photo and adjust the opacity for a natural look. You will surely get incredible results. These light bokeh overlays are suitable for many types of photography: portrait, wedding, studio, family, newborn, city shots. Bring color and shine to your pictures in several clicks.
Nature Light Bokeh Photo Overlays
10 Wonderful overlays
Convenient JPG files format
You can apply overlays while working in Photoshop CC or Photoshop 4-6
Fast and easy download without hidden payments
PC and Mac users can test out these overlays
It is possible to enhance pictures of JPG and RAW formats

Free Light Bokeh Overlay
---
Free Photoshop Overlay #1 "Light Blur"