Professional Photo Editing > Free Photoshop Actions > Food Actions Photoshop
Food Actions Photoshop
Download these Free Food Photoshop Actions to make your food images look yummy by means of professional color correction. Have you ever wondered why food photographs in magazines or on billboards are so appealing? The thing is that all those delicious images have undergone professional image editing. Only half of the success depends on the photographer's skills, while another 50% depend on the professional image editing.
Our team has designed 6 Photoshop Actions for Food Photography that will enhance your images with non-destructive effects and in several clicks. Applying our Ps actions, you may easily adjust white balance, saturation, sharpness, exposure, light, color, or contrast. Any picture will acquire a slight vintage flair or matte shade.
Do you want to show the viewers all the details and impress them with extremely bright colors? Our Ps actions will definitely help you get the desired results. No matter who you are ‒ a professional food photographer, a passionate food blogger or an amateurish photographer ‒ these Free Food Photoshop Actions will broaden your creative possibilities and simplify image post processing.
---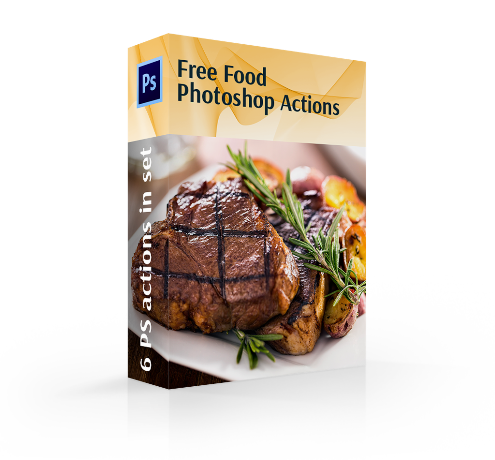 Best Photoshop Actions for Food Photography:
---
Food Photography Photoshop Actions
These Food Photography Photoshop Actions are created to simplify the editing of numerous pictures that require similar changes. They also give your food photo a professional touch. Check out how these actions work, having viewed the before and after photo examples below. These Ps filters were created primarily for food photography, so the results are going to be remarkable. They ensure really natural results, affecting only the curves, colors, and contrast.
Photoshop Action Food Photography
The collection consists of 6 Free Food Photoshop Actions
Fully customizable
Compatible with Photoshop CS3-CS6, Creative Cloud and PSE 11-1
Mac and Windows
RAW and JPG are supported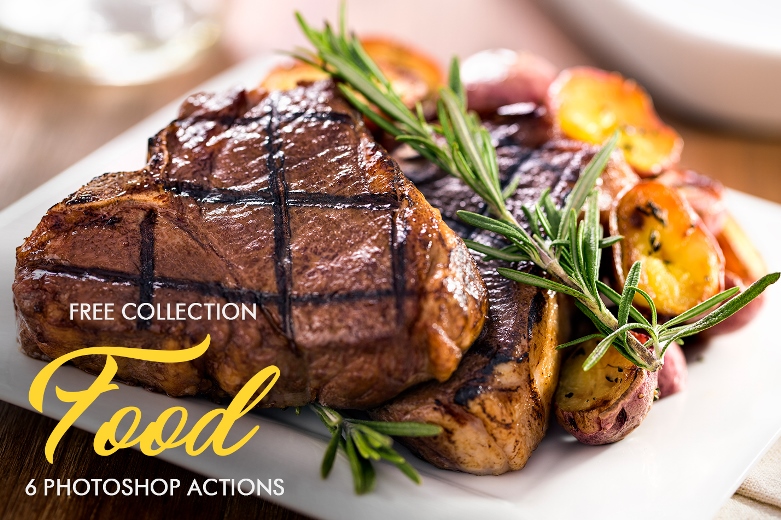 Food Photoshop Action Effect
---
Free Food Action Photoshop #1 "Cold Effect"