Professional Photo Editing > Free Lightroom Presets > Lightroom Free Real Estate HDR Presets
HDR Real Estate Presets for Lightroom
Your success as a real estate photographer depends on the quality of your shots and our Free HDR Real Estate Lightroom Presets can assist you with that. Free professional Lightroom presets are capable of creating a consistent image editing style, which always impresses the clients and enhances your portfolio. See how you can build a better career and increase the customers' flow with these high-quality presets.
This package of 10 Lightroom real estate presets will be useful to beginners who can't edit images fast and professionally. These Lr filters are helpful for professionals who need to meet deadlines and don't waste time on color correction. The effects were designed by professionals and concentrate on improving defects caused by a flash or excessive/insufficient lighting.
The effects gives light toning and includes a proper color correction to achieve a striking HDR effect. All free real estate Lightroom presets are adjustable, so you can moderate their impact to fit your image editing style.
---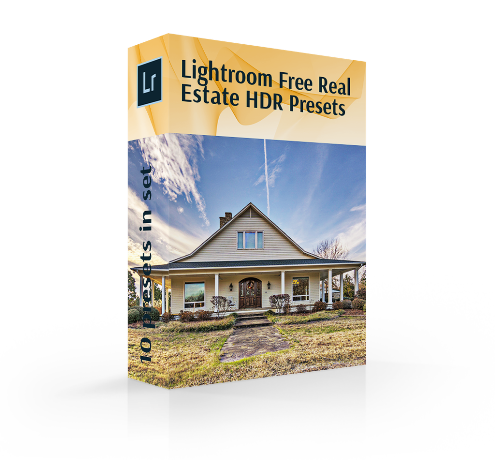 10 HDR Real Estate Lightroom Presets:
---
Lightroom Free Real Estate HDR Preset
For the specialists willing to use real estate Lightroom presets, their quality is very important because natural images result in higher sales. Photography needs to render the right colors, highlight textures, and convey the atmosphere. Whether your client is a commercial or residential businessman, they will want professional results for their property to attract attention.
In any trade, developing and improving skills is crucial. With the collection of HDR real estate presets for Lightroom, you have time that can be devoted to photographing rather than repetitive image editing procedures. You gain an opportunity to devote your free time to growing professionally, marketing your services, getting and analyzing clients' feedback.
Download free Lightroom classic presets and begin exploring their power on real estate images to surprise and satisfy your clients. Our HDR Lightroom real estate presets can help you reveal a cozy atmosphere of a living room or hotel room. They will add contrast to sharp lines of buildings, make metal surfaces of an office look polished or add glossy highlights to images of kitchens and bathrooms. The High Dynamic Range is the main attraction of this pack of presets. Any HDR real estate Lightroom preset is capable of increasing clarity, contrast, and volume of images while spreading essential highlights.
Real Estate Lightroom Presets HDR
10 Free HDR Real Estate Lightroom Presets
For all Adobe Lightroom versions
RAW and JPEG
All parameters can be adjusted
New .xmp format added
Presets work in the mobile Lightroom application

The Collection of Our 10 Lightroom HDR Presets Real Estate
---
HDR Lr Preset #1 "Contrast"