Professional Photo Editing > Free Photoshop Actions > Photoshop Actions for Eyes Free
Photoshop Actions for Eyes Free
Want to make eyes vivid, bright but still natural? FixThePhoto shares its collection of 6 Free Photoshop Actions for Eyes. Everybody will be amazed how beautiful they will become after using this package. Now eyes retouching will become easier, faster and more professional.
The eyes are considered to be the most expressive part of the face. The main accent on the photos is often made on them. A model with tired and pale eyes will look less attractive. What should you do if you have a great photo that you like, but the eyes do not look the way you would like? It is not so difficult to correct it with the help of such popular software as Adobe PS and also specially designed actions. This set of free Photoshop actions for eyes consists of PS settings that change the color of eyes, make them brighter, clear, expressive with one single click.
---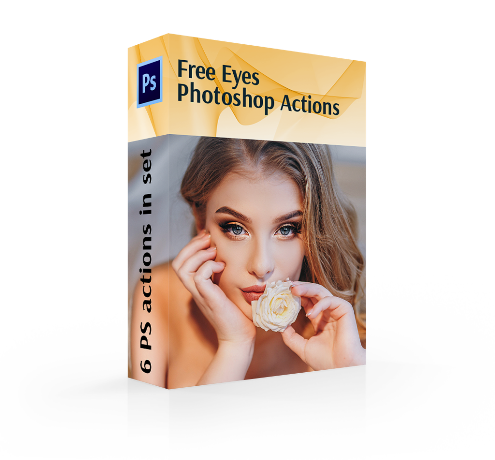 Eye Pop Photoshop Action Free Bundle:
---
Eye Actions for Photoshop
This freebie provides you with the set of tools that you need to enhance eyes, change their color or add some sparkle and twinkles. Whether you are an experienced photo editor, or just a beginner, this package will be very useful as it can help you cut your workflow time and please your clients with better and more professional photos. Every action from this collection is absolutely unique, and you will get a stunning result with amazing eyes. Use these free Photoshop actions for eyes, and change color, sharpen, brighten, correct the form, remove blurriness and add contrast or highlights.
Photoshop Action for Eyes Free
6 PS actions;
Can be adjustable according to your own taste to suit your photographic style;
The collection is compatible and optimized for such Photoshop versionі as CS3-CS6, PSE 11-18 and Creative Cloud;
For Mac & Windows;
Is suitable for both JPG and RAW format pictures.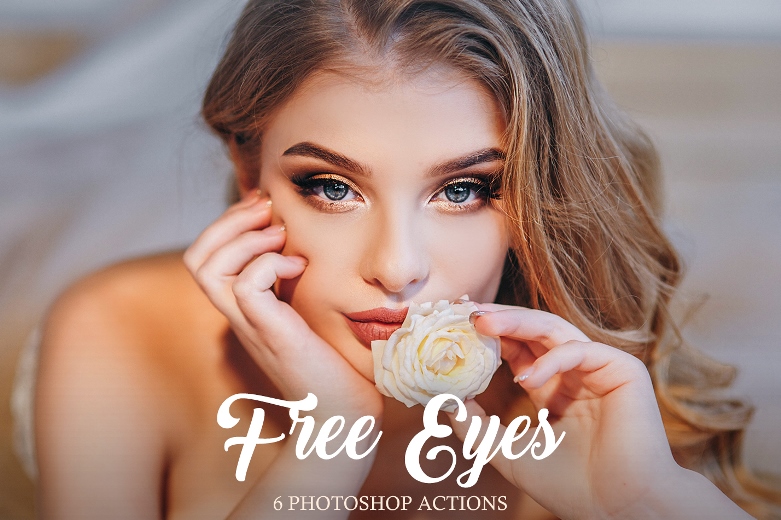 Free Photoshop Actions for Eye
---
Photoshop Action #1 "Bright Eyes"