Professional Photo Editing > Free Photoshop Overlays > Water Splash Overlay
Water Splash Overlay
This collection of Free Water Splash Photo Overlays is a must-have for enhancing your summer or travel photos. Do you want to surprise everyone with awesome summer shots, images from vacation or weekend spent at the sea? Then you should definitely use these overlays. They depict realistic splashes of water in different angles and intensity.
10 Free Water Splash Overlays will help you create countless cool images that you will proudly show off in social networks and in your holiday album. You don't need extensive knowledge of Photoshop to use them. The image editing process is very simple, fast and the result is beautiful. If you had a photoshoot near the water, a splash water overlay is exactly what you need.
---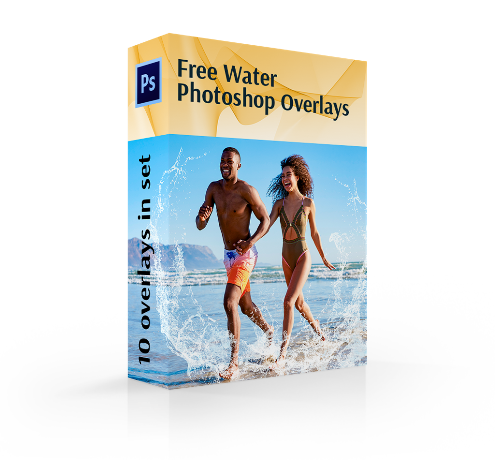 Water Splash Photo Overlays Collection:
---
Free Water Splash Overlay
Any ordinary shot will become unusual and very appealing if you add the effect of water splashes to it. A water splash Photoshop overlay refreshes any picture taken near water – portrait, landscape, wedding, fashion, sports, etc. at any time of the year.
The advantage of these water splash photo overlays is that they are different – from small splashes to a real wave, and you can easily pick up a filter to any scene. Moreover, our overlays are very realistic. No one will guess that you have added this effect with the help f Photoshop. Each water splash overlay is of the highest quality so you may safely print pictures or leave them in digital form.
Water Splash Photoshop Overlay
10 Free Photoshop Water Splash Overlays
The downloading process is quick and free
The overlays are in .PNG image format
Compatible with PS versions from 4 to 6 and Adobe Creative Cloud
Can be applied to RAW and JPG images
Will work well on up-to-date Macs and PCs

10 Free Water Splash Overlays
---
Water Splash Overlay Ps Free #1 "Ocean Waves"