Professional Photo Editing > Photo Editing Freebies > Camera Raw Presets Free
Camera Raw Presets Free
Make your images pop with Free Camera Raw presets by FixThePhoto. It has never been so easy to enhance colors and overall look of your photos. Check out the entire bundle of Free Camera Raw presets and see whether these filters will work for you. /p>
---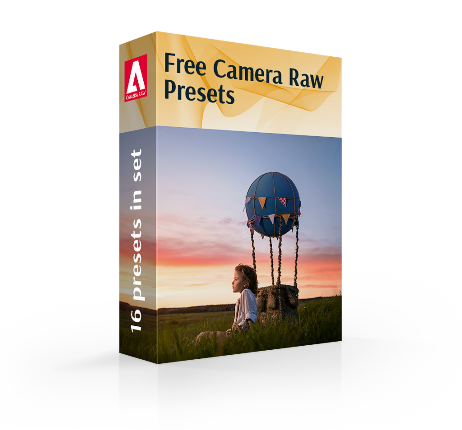 Free Adobe Camera Raw Presets:
---
What are Сamera Raw Presets?
With Camera Raw presets, you can save a particular set of photo editing adjustments and apply those edits to several images. It is possible to correct exposure, contrast, highlights, shadows, black and white balance, etc.
Photoshop Camera Raw is a full-featured and powerful photo editing software. Within this program, you can apply presets to enhance your images in several clicks.
You can find plenty of adjustments in the ACR (Adobe Camera Raw). Just go to the menu bar at the top of the screen, and you can see various options to tweak your pictures.
The interfaces of Adobe Camera Raw and Lightroom are pretty similar. This allows you to easily work between two image editors and considerably improve your workflow.
---
Why do you need free Сamera Raw Presets?
Nowadays, many photographers use presets in their work more often. In addition, a lot of shooters consider Adobe Camera Raw to be a decent alternative to Lightroom.
With ACR presets, you can significantly facilitate your photo editing process and enhance your shots in a matter of a minute. If you do wedding or portrait photography professionally, these filters will come especially in handy as they allow you to save a lot of time in peak season.

Why is our collection of Free Adobe Camera Raw presets so special?
● Easy to use and high-quality presets
● Trendy and appealing effects
● Carefully tested on images of different photography genres
● Compatible with Windows and Mac OS
● RAW and JPG formats support
● Photoshop CS3-CS6, PSE11-18 and Creative Cloud




16 FREE Сamera Raw Presets
Examine the list of 16 professionally-designed Free Camera Raw presets which will make your pictures more attention-grabbing and you more confident as a photographer.

---
Camera Raw Preset #1 "HDR"
With this HDR ACR preset, you can make the colors more vivid and add a special mood to your images. Moreover, this filter allows you to enhance contrast and make the photo catchier.
We recommend applying this preset to cityscape photos, especially if they are taken in the nighttime. Thus, you will make city lights look more vibrant and eye-catching.
Also, this plug-in restores hidden detail by increasing shadows/highlights and adds an extra vibe to your evening photos.
Style's group: Camera Raw Presets Free
RECOMMENDED PHOTOS: landscape, lifestyle, street, architecture, travel