Write for us and get paid
Have you ever thought about a great idea of becoming a writer? Definitely that is a very alluring occupation to choose, especially if you start to write articles for money. But not everyone is capable to suit all strict demands of this creative profession. But still if your wish is to express thoughts and share them with thirsty readers, you do not need to become an experienced writer of novels, scientific articles or just books with numberless pages. This experience has become truly old-fashioned. Thus, there is no use trying it, at least if do not have desire for this work. But still why not trying something modern, fresh and completely creative? For instance you may get paid to write articles.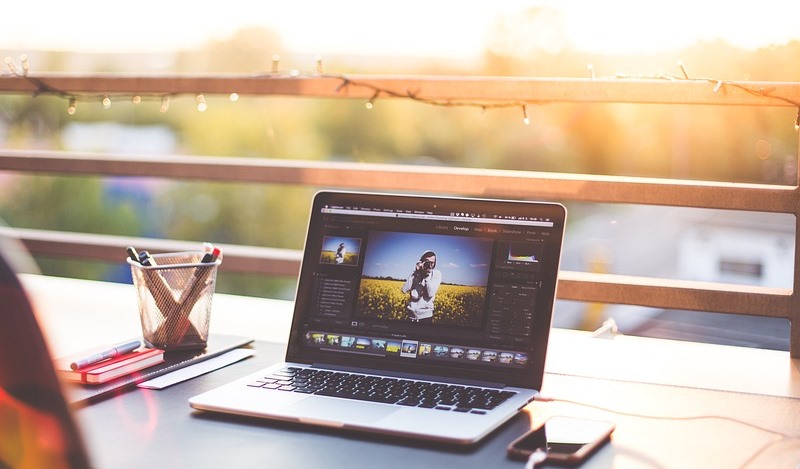 Our well-known editing company offers specialists to write for us and get paid. That is definitely a lucrative and beneficial pastime. Why pastime? The answer is obvious. Something that you do with pleasure cannot be considered as work. The only thing you must do is to write articles and get paid. The scheme of collaboration with our agency is quite simple. So, how is it possible to collaborate with us and to get paid to write articles?
The first criterion is your knowledge. Our team is looking for guest bloggers that specialize in either photo making technologies or picture editing tools/services. These topics are widely-chosen by writers, who get paid for writing articles. Still our specialists are eager to buy guest posts which are not limited by these topics only. Thus, your creativity and wiliness to develop outlook will probably become a bonus for you, especially in the process of assessing you as potential candidate for this position. Every guest blogger wanted to become a useful part of our team must have an unusual personality with unique attitude to work and editing business in particular. Only under these circumstances you will submit articles for money, which will satisfy you and cover all your expenses. Being highly paid to write articles, what can be more appealing?
Below we will enumerate more topics that stay in high demand among our readers. If you still do not know what topic will be fascinating exactly for you, it is not a problem at all. In order to get paid to submit articles you may just start with test run task. That is quite simple, but still it will definitely show the level of your knowledge in facts or services connected with photo art industry. So, if you have a wish to become a happy part of your team and get paid for writing, you will face a challenge to write a probationary article. Every service of paid guest blogging includes such task. The first article will be created for free, as it is written not for commercial using, but for presenting your skills in the most alluring way. So, the best you can do is to present your best qualities and talents within several written pages. A paid guest blogger wanted to this retouching firm must be able to create only the best articles.
One more rule is that you will choose the topic for your piece of writing on your own. Before you will submit articles and get paid you must cope with this task successfully. Really the fact that specialists have to deal with unprepared topics or unknown material will definitely show all their creativity and readiness to deal with diverse kinds of work. We want to find guest bloggers that will not get afraid because of this starting task. After this completion will be over and we will realize that you must become a part of this team, we will offer you paid article writing on any topic, certainly connected with photo making/editing, you will be eager to work with. So, why not try to write an article and get paid? That is simpler that you might have thought about it.
What does the process of paid article submission usually include?
In order to take part in paid article submissions, you must be aware of some requirements established by our editing firm. First of all, we are more than sure that paid guest posts must be well-structured, detailed and cohesive. That is the main criterion that is one and the same in all blogs that pay for guest posts. Absence of grammar mistakes is also essential. Mention that every paid guest post will be thoroughly checked by our experienced specialists. But still we hope that this requirement will not bring you any difficulties. Just do your best and get paid for writing, outstanding writing.
Choose of topic and style before you write articles for money and collaborate with our retouching agency. Guest bloggers needed to this agency must have easily recognizable style of writing. That will definitely become your advantage and support you to write and get paid.

To write article and get paid is not so challenging problem as it may seem from the first sight. Perhaps all these requirements seem to be too hard to follow, but still they are just common for every work connected with writing. Writers needed in this agency should not be afraid of these rules. As soon as you begin to write for pay you will realize that these rules are obligatory. They are just an essential part of this writing routine. Soon you will stop to notice them at all. Believe us, in case you write articles, get paid and enjoy your knowledge being shared, you will have only pleasant emotions from this job.
Write for us, get paid and select captivating topics to deal with. But what topics?
In our retouching blog we try to share various types of articles with a diverse range of described facts either about post production photo editing or process of photo making. These are the most widely-spread themes that can be raised in case you are eager to be paid for writing co-working with our brilliant team. We are eager to buy guest blog posts, which will be fascinating and informative for our readers as well as be discussed after.
If you have looked through our website and notice that some topics have gaps in descriptions, we are open to all your suggestions. An enthusiastic guest blogger wanted to this prosperous agency must be rich in new ideas. We understand that to make our blog fascinating we must listen to our readers and feel the pulse of all modern trends. So, do not be afraid with your pieces of advice. To get paid to write articles is easier than you might think.
In addition, it will be wonderful if guest posts wanted to be included to our blog will contain useful tips and informative tutorials for photo makers of all levels of working experience. We want to advise you to get paid to write for us about various hidden secrets about photo art industry. This topic is really diverse. So, you will not have any problems with choosing exactly suitable branch for you. Writers needed to this agency should write only about fascinating topics. But still remember that no matter what tutorial you will provide it must be written in simple way.
The range of our readers is quite varied. But still if you are thirsty to write for us and get paid, you must know that all our readers are divided into professional photo makers/editors and just laymen that have no connections with this industry. Certainly the number of professional users is bigger. Thus, you will get paid to submit articles for such experienced readers. They are intermediate, beginning or even advanced photographers/retouchers. So, if you write for pay, choose to what audience your text will be targeted.
One more requirement that is obligatory in paid article submission is adding informative and certainly eye-catching images. Paid guest blogging implies at least several featured pictures. In case your paid guest post is organized in the form of tutorial, it may have as many photos as it is necessary for presenting your topic in alluring way. As a rule blogs that pay for guest posts demands a certain number of images, we leave you free with your choice, so switch on your creativity, write and get paid.
We definitely understand that many specialists make their mind to write for us and get paid in order to promote own websites, companies or brands. Thus, your paid guest posts may contain various links or byline to your accounts, photography studio sites or even blogs. This option in paid article submissions is absolutely free. Numerous editors, that used to write for us, paid nothing for adding links. Are you eager to have free advertisements, write articles and get paid?
To get paid to write articles you should also create your original texts. We will not deal with copies. That is our definite and non-breakable rule concerning paid article writing. Notice that if you write for us, get paid and are published in our blog, your works will be read by thousands of visitors every month. Just imagine how disappointing it may be if you are accused in plagiarism. Try your best and have a rule to write articles for money without copying other authors. Submit articles and get paid for preferably original content. Moreover, we would like to buy guest blog posts that have not been published elsewhere. Notice that guest posts wanted to our editing agency must be used only on our website for commercial purposes without any exception. So, if we buy guest posts, it certainly means that you will hang over all necessary rights to us. Still, if you have unanswered questions concerning being paid for writing or your rights, feel free to contact our specialists immediately. We are desperately looking for guest bloggers that will not be afraid to communicate and clear out all issues. Are you still hesitating whether to write an article and get paid or leave your dreams being hidden? Below you will find more benefits to get paid to write articles.
How much will you earn in case you decide to get paid for writing?
If you decide to write for us, $50 will be an alluring price for you? We are more than sure that this collaboration will bring you even more profit. To get paid for writing articles is a very simple task, you just need to start. As we have already said, the first article will be done for free, it means that you will not write article and get paid. This writing will be used by our specialists to realize your level of writing concerning grammar and style, your willingness to submit articles for money of high quality only.
As soon as we understand that you have all qualities as guest bloggers needed to this retouching company, we will contact you and discuss all details you should be aware of to write for us and get paid. Certainly writers needed to our firm must be interested in presenting their information rather than in being paid to write articles. But still it does not mean that your payment will be low, you will write for us and get paid with comfortable salaries only. During the first period you will receive nearly $15 for one article, but still your payments will depend on the number of written words. Notice that this is only starting price, so write articles, get paid and enjoy our collaboration. As soon as you learn all peculiarities of this collaboration and write for us, $50 will not be your limit. In addition with free advertisement opportunities, as you remember those who used to write for us paid no money for links, every paid guest blogger wanted to this agency will have only certain benefits from this work. Is it alluring to accept this offering and get paid to write for us? We are more than eager to find guest bloggers and you have a wish to get an excellent job. It`s high time to collaborate!