Professional Photo Editing > Free Photoshop Actions > Free Photoshop Sketch Action – Free Collection
Free Photoshop Sketch Action
Apply this Free Photoshop sketch Actions to your photos and make them look stylish easy and fast. It has never been so easy to create a pencil sketch drawing effect in Photoshop. Now it is possible to turn your images into amazing and advanced sketches in several clicks. Just download, install the action, and then click the Play button. You can customize every sketch Photoshop action according to your individual photographic style and lighting.
You can try to create the sketch effect on your on following a step by step instruction. But we assure you that this Pencil Sketch Photoshop Action Bundle is created by professionals to simplify this process for you. These actions are easy to use and you will definitely achieve an excellent result. Regardless of your photography experience, this Photoshop plug-in will allow you to shorten your image editing workflow and receive a sketch effect by performing simple photo manipulations.
---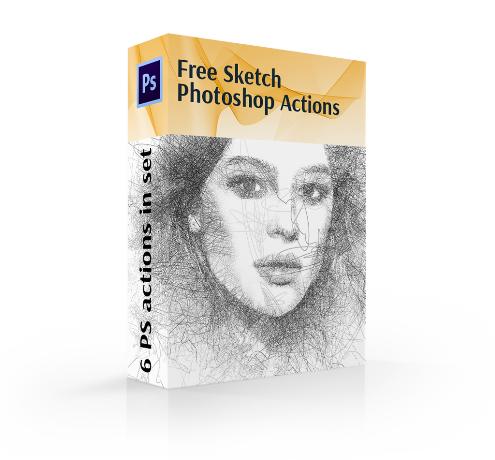 Pencil Sketch Photoshop Action Free:
---
Sketch Action Photoshop Free
Photoshop sketch actions allow creating a classic effect of a line drawing that will give a professional look to the picture. These plug-ins are designed by Photoshop creators for users to save their time while editing photos. The action is a series of tasks which are played to apply a particular effect (or several effects) to a single photo or a bunch of photos. It is possible to install these plug-ins directly in Photoshop and have constant access to them. When you select the Photoshop sketch effect action, you will need to run it and enjoy the automatic process of applying an effect to your image.
Sketch Photoshop Action Free
The collection includes 3 Photoshop sketch actions
You can customize the plug-ins according to your preferences
The set is compatible and optimized for such Photoshop versions as CS3-CS6, Creative Cloud and PSE 11-1
Works with Mac and Windows PC
Supports RAW and JPG file formats

Free Sketch Action Photoshop
---
Sketch Photoshop Action #1 "Drawing"