Professional Photo Editing > Free LUTs > Free Sony LUTs
Free Sony LUTs
Download our new Free Sony LUTs collection and make stylized color grading in several clicks. It contains 10 premium-quality effects that will interest both professional and hobbyist video editors, as you'll be able to choose between options suitable for travel, business, real estate, wedding, and other movie projects.
Each LUT was created for fast and stylized color grading and is compatible with all video editing software. You can also view the sample pictures that demonstrate True Color Sony LUTs performance below. Simply hover the cursor over the photo to compare the before and after looks.
Reduce the time you spend editing videos with these Sony camera LUTs created by FixThePhoto. Developed by experienced videographers and moviemakers, these LUTs will suit any movie project.
---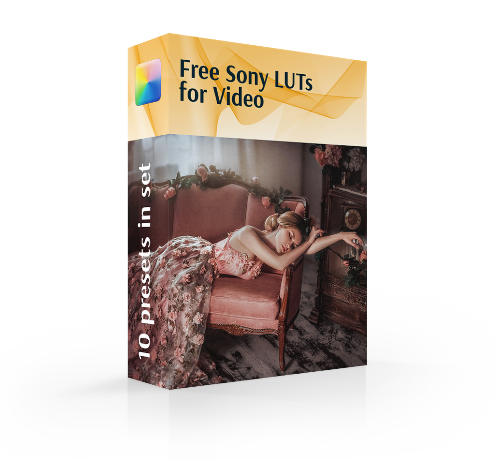 Sony LUTs Bundle Includes:
---
Sony LUTs Free
This set of Sony LUTs for Premiere guarantees that the highlights in your videos will look smooth, while the shadows will add drama and depth, without losing any details. Using them is very simple, and they allow you to achieve the specific cinematic look you need.
The main point of Sony camera LUTs is to create a video that resembles a fine-graded, print-ready RAW image. We tried to develop the LUTs in a way that viewers won't notice that videos have been edited. FixThePhoto dedicated months to developing and improving this collection, which you can now use to refine your movie projects and ensure they look professional.
Sony LUTs - Detailed Information
10 Original Color Grading LUTs
Available in .CUBE and .LOOK versions
Can be used in Premiere Pro CC, Sony Vegas, FCPX, After Effects CC, DaVinci Resolve, and many others
Simple to use
Great for experienced and amateur movie editors
Suitable for Mac and Windows users
Sony LUT download is easy and fast
Sony LUT Download
---
Free LUT #1 "W&B"