Photo manipulations - digital photo montage and drawing
Everybody has heard about a magical power of Photoshop. This level of post-production work perfectly illustrates these words. As Wikipedia says photo manipulation includes changing or enhancing a shot by means of different ways and means to reach the preferred effect. It is a crazed fusion of photography and digital arts. This photo editing level's retouchers are in the list of top international photo retouchers worldwide.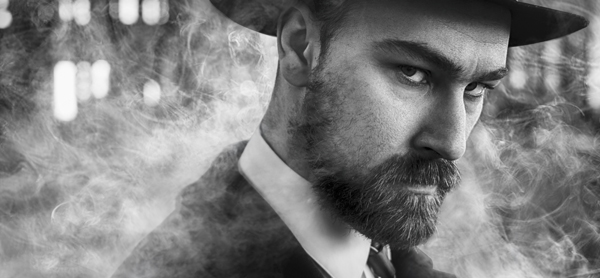 You know Erik Johansson, Christophe Huet, and Cream Studios who have the greatest photo manipulation ideas, where all photo montaging samples tell diverse stories of shooters level of imagination and inventiveness. The image manipulation gives a truthful look of a fantastic picture.
There are two kinds of digital photo manipulations, such as technical and creative retouching. The first one deals with photo quality enhancement and includes color modification, sharpness and noise adjusting, removing evident blemishes on skin, etc. The second type of photo manipulations is used as an art form or for commercial usage to generate more glossy and thought-provoking photographs for ads. They can be also called pack-shots.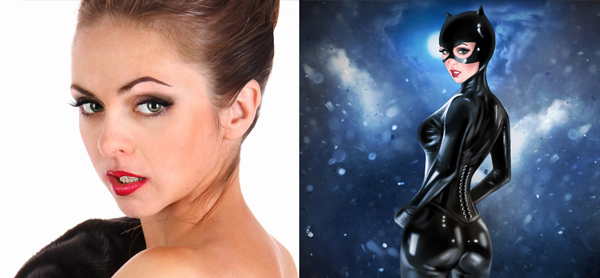 What our photo montage service proposes?
The basic principle of receiving a wonderful photo manipulation is complete realism photoshopped by a photo editor. Our photo editing company makes everything starting with a simple face or background changing, and finishing with complex environment and object modification or digital drawing. You will be shocked with the naturalness and high quality of the shots that can deceive even the eyes of a professional artist!
Our online photo editing service provides basic photo manipulations which include face, clothes or background replacement, opening eyes, selective coloring, adding objects and people on the photograph. Also our professional retouchers will help, if you need gift or funny photo manipulations. Background replacement is something many people would like to do, especially if you often take unplanned photographs. You can use this technique when wedding photo editing process. Generally, you try to capture a beautiful portrait photo, and everything looks fine, but the background has a bunch of unwelcome details like strangers or unrespectable birds flying into the focus that may ruin the whole idea and the mood of your shot.
By means of a brilliant digital photo manipulation service, photos can be edited in many diverse ways giving the public an ideal chance of recreating and designing their pictures due to their exclusive requirements, desires, and personal likings. Our photo manipulation service is prepared with the necessary expertise and is knowledgeable in this sphere, making us on top of the competition in the USA.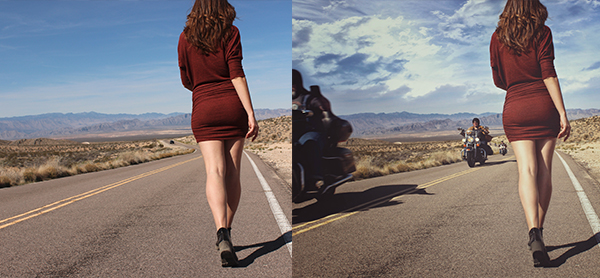 Please, pay attention to our photo montage price list, because other photo editing services have very high prices for this photo editing level, namely more than $100 per one photograph. So, if you are looking for the best possible image manipulation services, select us and you will see the difference. You may check our photo manipulating examples in order to see the quality level of our post-production work. Let our professional artists create a unique work of art for you. You can choose from any of the techniques shown
in our photo editing samples to create interesting, eye catching artwork of your favorite photos.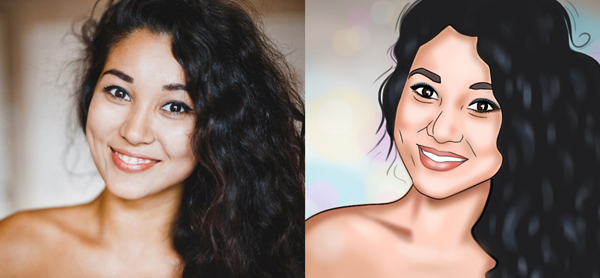 Examples of photo manipulations
Head replacement

Digital photo drawing

Body and face changing

Comic book art effect
If you want to restore old family photos or renew your old photos, or make some photo manipulations or picture montage, our photo editors are here to help you. We are the best photo retouching company in the USA, because we can not only fix fuzzy photos or fix picture resolution, also we have the most affordable photo retouching prices.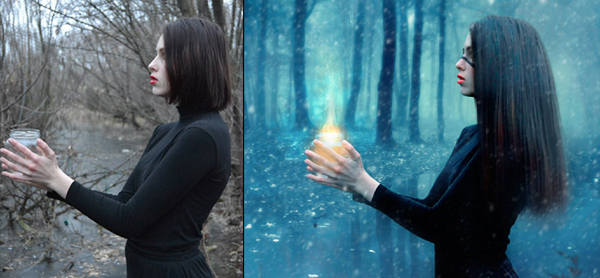 If you seek for a professional photo manipulation services, then your search absolutely ends at FixThePhoto editing service. We have many years of experience in providing photo retouching services to professional and amateur photographers from different industries and corners of our planet. Just sign in, attach your photos, write necessary instructions to each shot, and we will turn your works into visually appealing images.
FixThePhoto is your perfect photo editing companion. We are able to cooperate with diverse formats such as TIFF, JPEG, PSD, PNG, and RAW. We can change the photo's format into the one our client needs. Our knowledgeable digital photo editing profs are skillful in lighting techniques, the general retouching, and color correcting. With our digital image manipulations and professional photo restoration services, your photography or advertisement business and promotional images will be as prominent as the most outstanding ones in your field.