Nightlife photography tips – Perfect event photo shooting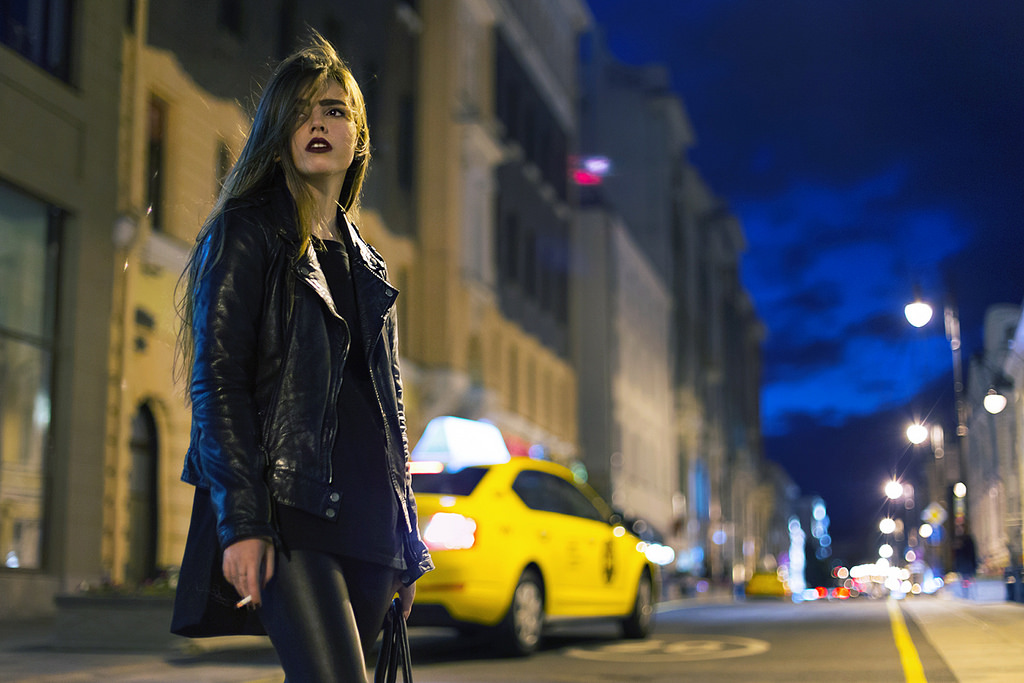 Nightlife photography tips are demanded now more than ever. Why do we need such help in shooting pictures? Because when the sunset is close, the natural light is minimized, the artificial lights make everything look different and creation of the photograph of the presentable quality suddenly becomes a problem you have to deal with. If you think that photo post production services can fix all of your mistakes, this is totally wrong.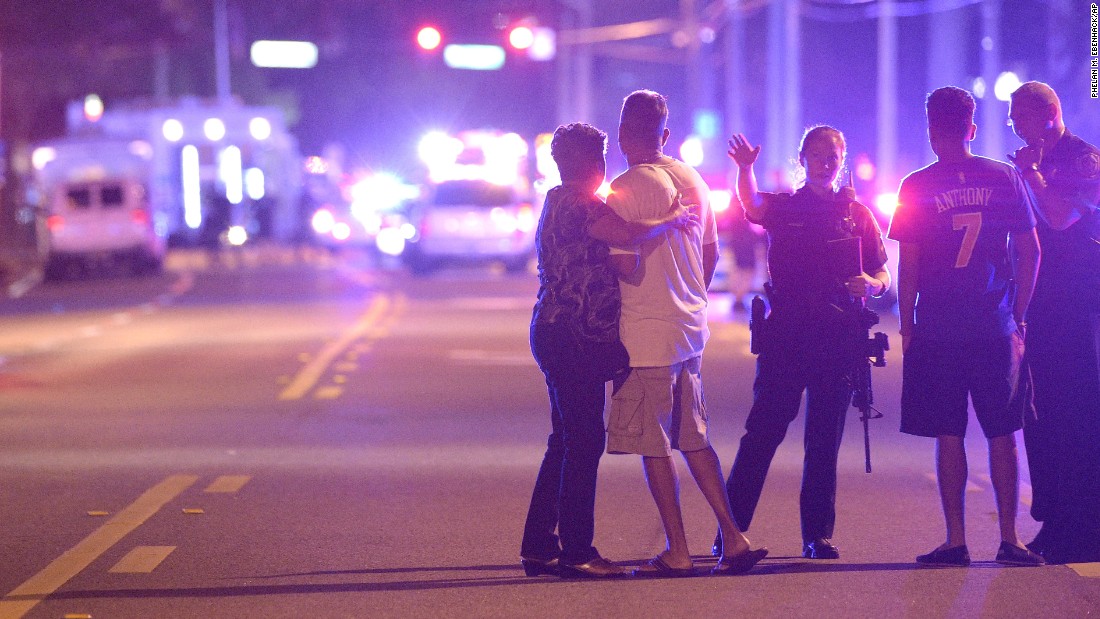 How to shoot event photography
You have to be ready to make people stay near the lamp, under the lamp, there will be a lot of shadows to deal with. As you can see, shooting in the dark is a real problem that is presented all over the world because there are places where lamps make the quality of images worse, and places, where there are no lamps at all and you cannot just use flashlight because it will obviously make the picture more blur.
Quality is the first thing why people choose to turn to the people, who have been dealing with this type of work for a long time. Of course, if you are an amateur, you can easily ask your friends to become you models and experiment until you think your nighttime photography ideas are performed in the best way possible and you can add some of these photographs into your portfolio. Undoubtedly, there are a lot of tutorials like this video, that are created to help people, who are new at shooting at night.
Nightclub photography tips
To help newcomers deal with all of the electric lights that are displacing all the sunshine, people come up with creative indoor photography ideas. For instance, you may photograph your friends and clients in the special photo studios with the lights out, but with your flash light camera on and maybe with a little help of beam deflectors. They have to be set up to work at the same time with your camera shots, but the result is often overwhelming and impressive. Of course, professionals already know their camera settings like the back of their hands. But they cannot afford losing any one of their skills so this would be a good training exercise for a specialist of any level. And if you bought something that only came our lately, something more up-to-date, you will have to do some trial with your new camera or its parts to make it all work perfectly together.
Actually, any holiday party photography will do, if this is not an event that you are paid for and you are not expected to make the pictures perfect right after the event and thus you have all the time for experiments for yourself. Take care of your portfolio and put information about the technique you are using because sometimes it is important for the customers.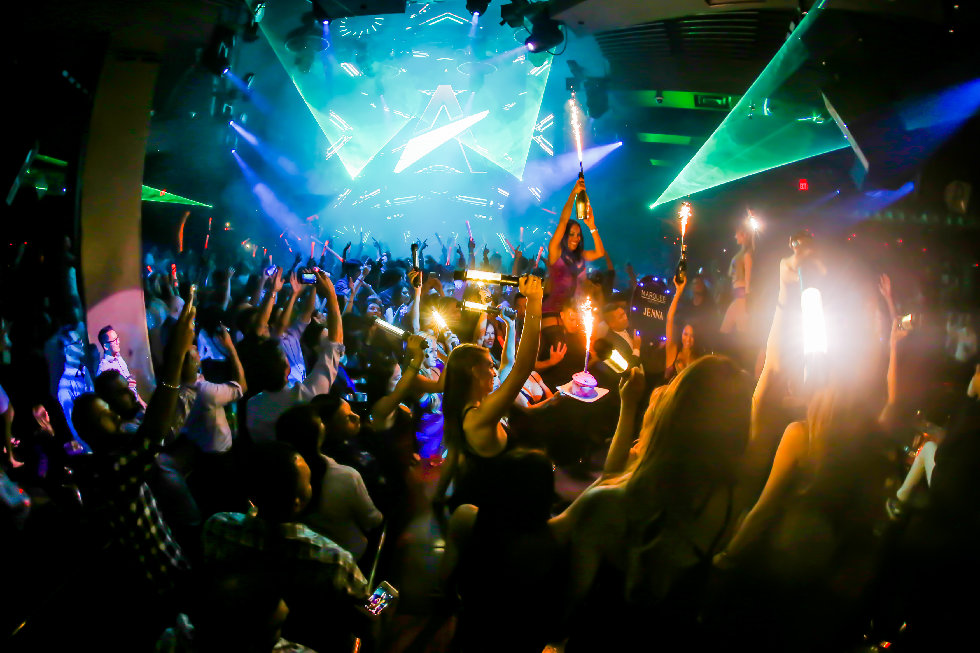 And make sure, that your before and after retouch samples are presented in the high end quality and that you show yourself in the best way a shooter can present himself. Your works must speak for themselves and attract as many new people as possible. On the World Wide Web you will find many tutorials about the shooting and tips and portfolio ideas. Watch this video, watch a couple more and you will learn a great deal that is going to come in handy in your future as a shooter.
Nightlife photography tips
Never underestimate the info about holiday party photography you may find in some random article or video, because each photographer has its unique style and thus you will step by step learn how to perform many things that can please more people. Video and text tips about shooting with the lack of light can literally save your future even if you think that this sound stupid. For example, this video contains tons of information about shooting event in the low light with is unavoidable in the creative way of each shooter.
Somehow and sometime you will receive a demand of shooting in a night club or a pub or something like this and then you will certainly appreciate all the advice about how to shoot event photography from the videos and articles and blogs and so on. Remember, that before applying everything to a paid shooting, you have to work on every technique at least several times, unless you want to embarrass yourself during the post processing in case you are doing it with you own hands.
Nightclub photography tips
First of all, try to make your photographs as dynamic as possible. Several people standing shoulder to shoulder in a row would result in a boring photo that even a good retouch will not be able to fix. Just like a software developer configures programs, you have to be ready to configure people. If you wish to add more depth to the picture, do not photograph from the center, choose a point somewhere a bit more on the left or on the right. Secondly, add some interesting angles, for example, jaunty angles, just do not forget about the shot composition in the whole. If you see something beautiful, that you feel the urge to depict it, focus on that part of the person or interior and it will make an interesting accent at the same time demonstrating where your priorities are. You may even try to use some props, just do not believe, that you can change the shot only by tilting your camera, cause it's not true. If you are looking for some inspiration, check out this interesting article of ours "Sony photography awards 2017", this may give you some interesting thoughts and tips.
Among other nighttime photography ideas there is this one that's really good: always make portraits of different people or of the people, that look bright and beautiful. Even if they are encircled by friends and are doing something at the moment – this will bring something fresh into the picture. If you are not so good at portrait retouch, make sure you study it before making money on this kind of shooting. Of course, you also have to be friendly enough so that strangers would allow you to shoot them, and you have to have the courage to ask them first! If this is too difficult for you, remember, that professional photographers deal with the strangers all the time and you have to be ready for it. Candid photographs are always a treasure because you do depict reality in them and you show that people are interesting and beautiful just the way they are. And if the person did not see you shooting him or her, in most of the cases it will be a pleasant surprise for them after the party is over. But there are some people that just need to get used to you and your presence near them. Besides, there are always some people that do not like being shot, so if they ask you not to do it please be a good person and listen to their demands.
The parties are usually very active and remember to look around you to watch for the dancing and drinking and game playing that may be a perfect plot for a photo. Shooting in JPEG will save your time during the post processing but on the other side the whole picture quality will be lower so it would be better to photograph everything in RAW and then just cull the best photographs. Don't be scared if someone asks you to hold the camera and to shoot from a new point of view.
This will definitely make our session fresher and a new perspective is not always easy to get, so cooperate, just watch that people are not too drunk to gold your equipment. Do not forget to have fun yourself otherwise you won't be able to relax and to generate more creative indoor photography ideas. Parties are about connection, and you have to feel natural inside the crowd, to feel it whole and not to let this feeling go away.
How to shoot event photography: more details
There is no doubt, that you cannot only visit the greatest parties with the famous people. If you get an order from an ordinary person, you have to take it if you need money and if you are an amateur, which means, that you do not have the reputation that lets you choose yet. Gigs, dark halls, stock exchanges – you never know, what is going to be next in line, so just get yourself ready for everything. Find out what this meeting is going to be like and dress in the way like you belong with all those people and this atmosphere and like you've been doing this your whole life. Of course, your clothes are not the most important part, but it is what makes you a part of a crowd, of a meeting, it allows you feel more comfortable as well as other people, who don't even know you.
Be neat and attentive and you'll get more access to the people around you than you would expect. The impression matters and the clothes is a part of it too. If your client wants everything perfect, take some pictures before the meeting inside the location. It will both allow your customer feel more self-sure and you can add those shots to your portfolio or catalogues, if you have the chance to visit some similar meeting later.
In pre-shots photo color correction services are just as important as to the images after the meeting, so be ready to work a little not to be confused in front of your customers. To feel more confident, watch this tutorial and try to stay calm whatever happens.
Kinds of holiday party photography
As you can guess, there are many holidays in the world and events are numerous and you can be called anywhere. There are exhibitions, birthdays, weddings, stock exchanges, bar mitzvahs, simple group photos and you have to be ready to literally everything. There are a lot of nightclub photography tips that will come in hand, just remember to google them, so study each one of the events to understand it better, to know, what to put on and where your accents should be. For example, if this is a wedding you are going to have, make a lot of close-ups, which means, that headshot retouching must be one of your primal skills that you shall offer to your clients.
And you have to get ready to make your clients stay or sit in some poses, if they don't have ideas of their own or if they do not look good naturally. This video will help you to choose and to invent photograph poses for the newlywed.
I suppose that bar mitzvah is the rarest event you can be called to. Nevertheless, it does not mean that you have the right of not knowing what it is and how to shoot such an event. This is why you must google every festival and holiday that you remember and search for the good examples of the job that is expected from you as a shooter. For instance, here's a bar mitzvah shoot example.
Nighttime photography ideas and photo post production
Even in case you are have a wild imagination, there might appear a problem with creative indoor photography ideas, especially when the place of the party is a night club with a crowd, loud music, alcohol and other things that may distract or confuse you. Many interesting things can be happening around you at the same moment.
Your task is not to try to depict all of them, because you will naturally fail, but each time choose something that is the most exciting for the moment and focus on this action. Dancing will undoubtedly interfere with your photo making process and you have to be ready to that part too. If you have ever tried to make pictures of a couple or of a person dancing, you know, that it's really hard to do when you try to avoid blurring. This is why you need to know your equipment and all of your camera settings in order not to let your shots become a failure.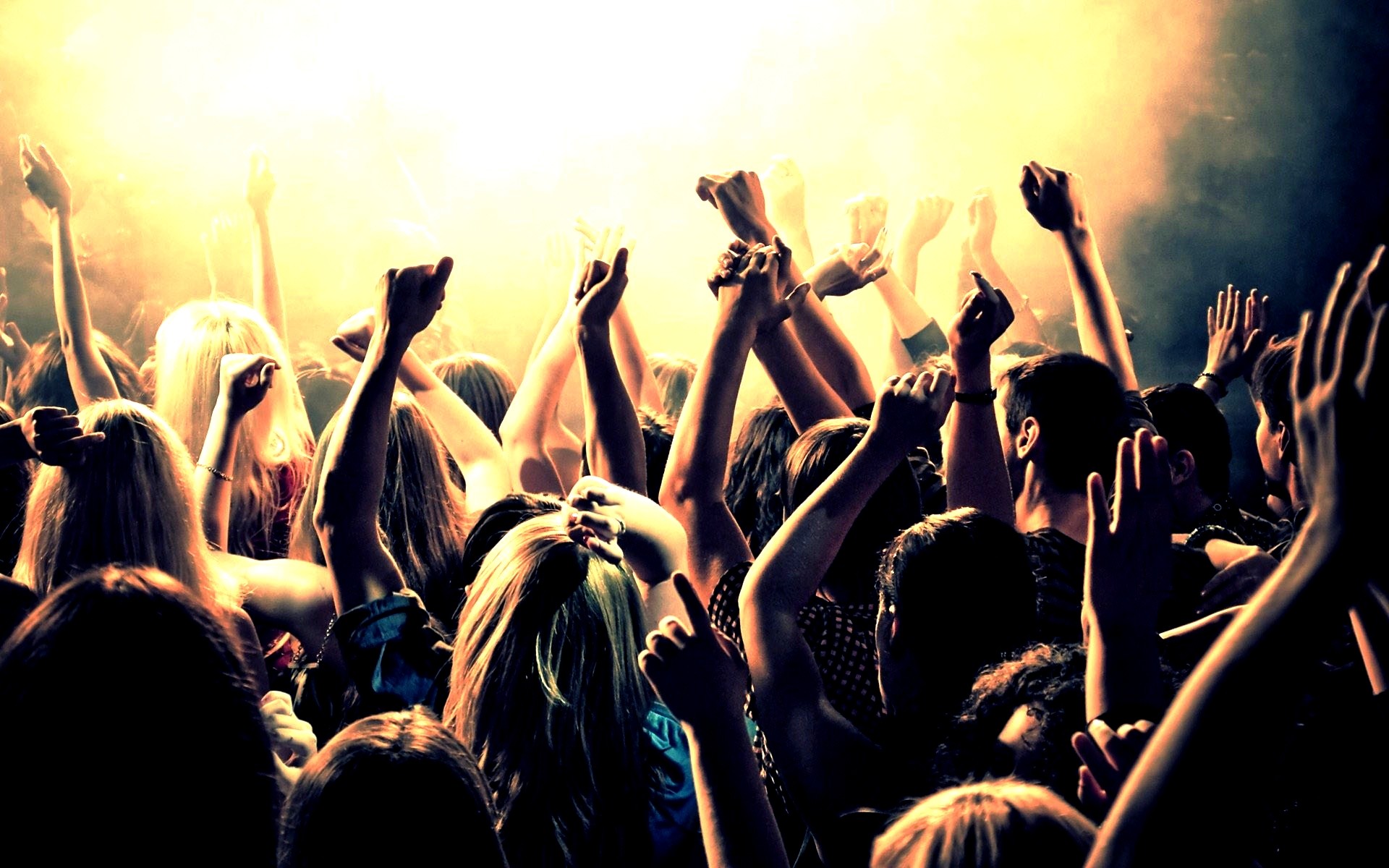 Dim lights, low lights, all of the obstacles in the night clubs are hard to work with. Except for the bar, but even the bar is moving. Remember, that with such lightning you will need high ISO settings, so choose lenses from eighteen to fifty millimeters. F2.8 would do better though. In order to capture all the movement or at least a part of it you might wanna try to shot from a wide angle of from another floor, if there is more than one. Pictures taken from the top downward are often quite interesting, if you do not try to shoot the whole club in one moment. Relax and appreciate little conversations between close friends or loud laughing or drinking games. Those are fun and you cannot miss all your chances to make good pictures.
If you take a focal length longer it will in many cases make headshots and portraits more interesting. If you work with more qualifies shooter watch his movements, his accents, observe and either follow his or her lead, if you like this style, or do something different, something, that will stand out, because people like new ideas and new possibilities.
UV filter is also a great thing for a camera, just like a flash diffuser. Anyways, here's a video that will make things easier for you to understand.
Although if you do not know how to use your camera properly and you are only starting to understand the principles by which it works, do not be scared, because Fix The Photo team is ready to help you with anything. To start with, you are welcome to read our article "Photography Tips for Beginners That Will Certainly Keep You Rolling". We have been collaborating with most successful shooters all over the world for years and if you need help we will be pleased to offer it to you. Photography is not only business, it is art. This is why our photo editing prices are going to smooth over any lack in your skills that you must have. You will learn with time and in the meantime we can become partners and create great things together.
Do you like the article? Please feel free to share it via your social accounts.
---
Pay attention this photography blog which does not require credit for the pictures and photo post production examples listed here . All photographs used in the article are only copyright to their respectful creators . These shots posted as a big admiration of portfolio and photo retouching talent the experienced rt masters have . If you found the photo on this post that is yours and do not want to be promoted on our website , please do not hesitate to write us via online chat on your right and it will be quickly deleted .
---
Rate the article!
The article's rating:
---
You comments or questions are welcome; please share your opinion on the topic.
Use Facebook:
Use Disqus: