Professional Photo Editing > Free Lightroom Presets > Free Real Estate Lightroom Presets
Free Real Estate Lightroom Presets
Because of the increased interest in real estate industry, there is a growing demand for professional property photographers. Our free Lightroom presets for real estate will become the excellent help for you in creating an ideal high-quality photo of the building or room with just one click.
If you are a newbie in this sphere, our presets will bring you thousands of ideas and you will constantly know how the photo should look. We collected all the most necessary filters for photo editing in this genre. Contrast, HDR, white balance, noise reduction were systemized to get a perfect real estate photograph. Just apply any of the prepared free Lightroom presets for real estate photography and experiment.
---
10 Free Lightroom Presets for Real Estate Photography:
---
Real Estate Lightroom Presets Free
Forget about dark or faded photos, dull colors or blurry images. These free Lightroom real estate presets help the photographer create an incredible view of the house, making it more cozy, bright and interesting.The most crucial thing in these photos is to keep all the details and realism while retaining coziness and attractiveness. Our real estate Lightroom presets free will help you to edit photos to provide the best balance between attractiveness and realism.
Free Lightroom Presets for Real Estate
10 presets to use in Adobe Lightroom for real estate pictures
Types of images are RAW and JPEG
Can be used in any type of operating system
Easy to apply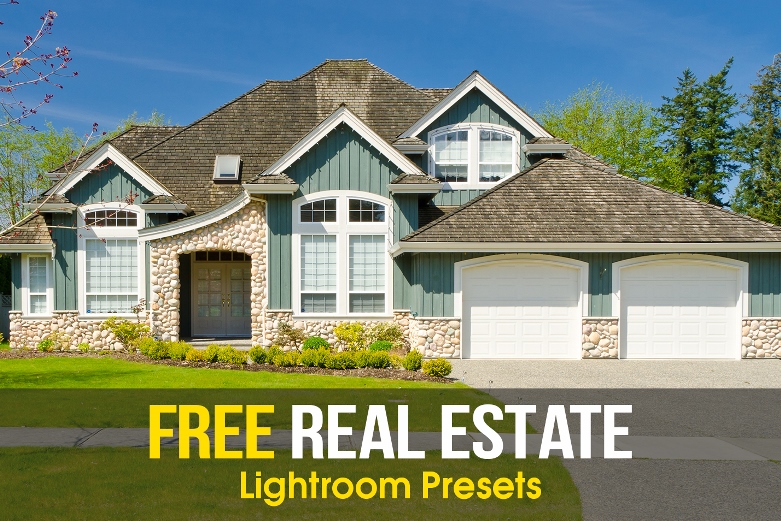 Free Lightroom Real Estate Presets
---
Lightroom Real Estate Preset #1 "Contrast"