10 Best Photo Retouchers In The World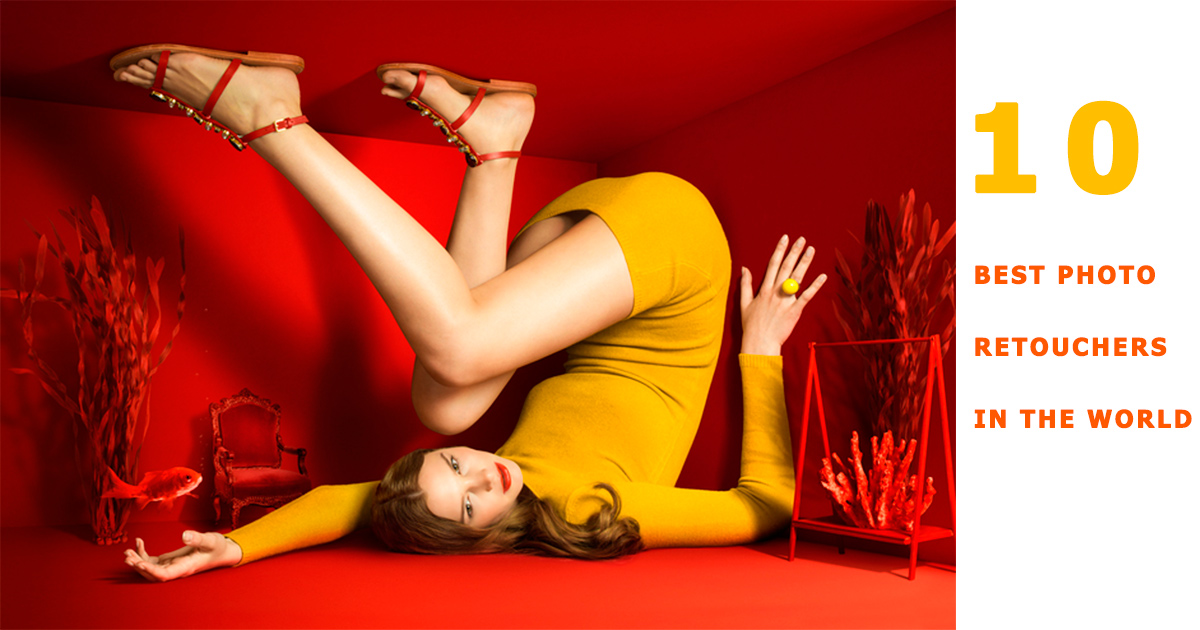 Do you know the secret of becoming a good photo retoucher? What skills should he have? The man who does his work and leaves no chance of a single flaw? The man who can change any background using 5 simple clicks? In order to make pictures look better, to overwhelm the viewers and create natural post-production – this is a retoucher's work. These people know how to use their imagination and treat any shot like a masterpiece which has soul and inspiration. We have gathered the portfolios and description of famous image enhancers and design studios. Of course, this list reflects only our vision, you are free to decide who is the best one in the world and your opinion is welcome!
1. Photo retoucher Amy Dresser
A native of Bucksport, Maine she graduated from Hofstra University in 1998 with a B.S. in Fine Arts, specializing in figurative and portrait painting. Initially, she worked as an Illustrator and Managing Editor for Nonsense, the campus humor magazine. Later, she received a Post-Baccalaureate in Painting from the School of the Art Institute of Chicago. After moving back to New York she was hired by Jill Greenberg as her full-time retoucher in 2000. She has worked as a freelance photo retoucher and illustrator for the past eight years. Her clients were such magazines as Glamour, Maxim, Men's Journal, Playboy, Time, and TV Guide. Amy cooperated with world-known photographers Steve Bonini, Jeremy Cowart, Cade Martin, and Jimmy Williams. To understand how excellent her retouching work is just look through her portraits.
2. Photo Retoucher Pascal Dangin
Who turns to fashion branding? Of course, Pascal Dangin, who is the founder and chief executive of Box Studious, a photo retouching business based in New York, USA. Born in France, he was a former shampoo boy in a no-name salon in Paris's Fifteenth Arrondissement and now he has created a sensation in the USA. This master picture enhancer conducts the retouching of every Vogue cover, every Annie Leibovitz, Steven Meisel, and Steven Klein photo and, moreover, Pascal charges more than $20,000 dollars for his work. He is the consigliere for a generation of photographers uncomfortable with, or uninterested in, the details of digital technology. This professional photo retoucher is an unwritten author of the leading directions of image-making.
3. Photo Retoucher Gry Garness
You may know Gry as the author of 5 successful E-books on Photoshop color and retouching. Unfortunately, this photo retoucher lost her battle with lung cancer on Sunday, March 29th. She wrote five highly popular e-books, and produced video tutorials alongside her work retouching 'album covers for Westlife, McFly, Alesha Dixon, as well as press images for Adele, Paul Weller, Sam Sparro, and Keisha Buchanan and a large amount of work for the BBC'. Her tutorials have inspired many photographers and photo retouchers such as Dean Chalkley, Ray Burmiston, Paul Rider, Kelvin Murray Symonshatton, and Eva Mueller for years, and we're sure they'll continue to do so even now.
4. Photo Retoucher Julia Kuzmenko
Without a doubt, this young and beautiful woman is on top of the retouching game now. Los Angeles-based Julia Kuzmenko McKim is an internationally published Beauty & Fashion photographer, digital artist and photo retoucher. She studied photography in Australia at the International College of Professional Photography (Melbourne) and now she shares her photography and retouching knowledge and skills on her website. Everybody can view her artist portfolio and estimate her photo enhancer's work. Her tutorials and articles are direct and to the point and help many photographers and photo retouchers to avoid getting lost in a myriad of techniques and approaches. Many amateur image retouchers call her retouching books phenomenal and fabulous. Her way of touch up is always on the money and clear, straight forward and informative.
5. Photo Retoucher Natalia Taffarel
One more well-known professional in the photo retouching industry is Natalia Taffarel. She was born in Argentina and she says her life is retouching. She has a background in Advertising and Graphic Design, understands color theory and she has learnt every method of traditional printing inside out. Once she began learning Photoshop as a hobby, then it become her obsession. Her tutorials and techniques show the photo retouching process in an inspired way to make a perfect image amazing. She pays attention to the details and helps everyone to find beauty everywhere.
6. Photo Retoucher Monica Chamorro
She is not only a photo retoucher, she is a High End Editorial & Commercial Retoucher born in Catalonia. Today, you can see her in the UK, working internationally with award winning Photographers, Magazines and Model Agencies. Her credentials are the following publications: Vogue, Elle, Marie Claire, Harper's Bazaar, Vanity Fair, Style, InStyle, Glamour; celebrities: Antonio Banderas, Taylor Swift, Natalia Vodianova, Rose Leslie, Parker Young, Custo Barcelona … After over 15 years working with Photoshop, she does her best using non-destructive techniques, but her distinctive feature is an emphasis on perfect, but natural skin. If you want to see examples of her image retouching work, click here.
7. Photo Retoucher Christophe Huet
A famous France manager and Photoshop artist, Cristophe Huet is known for his convincing Asile, the retouching and 3D/CGI studio. Its highly-skilled team of photo enhancers and CGI artists can be tailored to match any situation. Christophe has a keen eye for lighting, composition, color balance and pays a great attention to detail, which shows in his retouching work.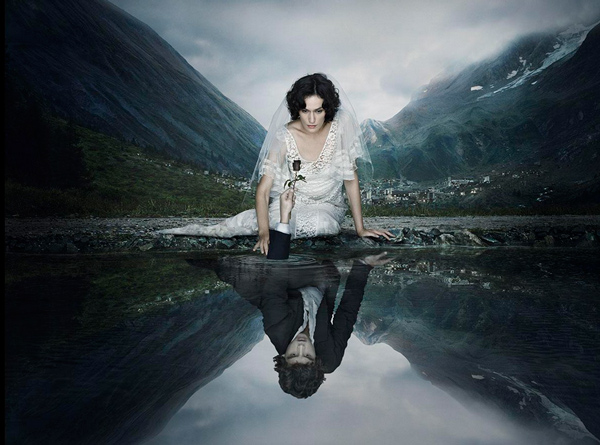 8. Photo Retouchers at Garrigosa Studio, Barcelona
It is one of the best post-production companies in the world. Garrigosa Studio's style is retouching photography, but with photo realistic results. Their portraits are the most detailed and high quality photo manipulations that you will see. This Retouching Studio's images are the stunning source of inspiration for many photographers and beginning photo retouchers. This is a nice creative and effective form of advertising.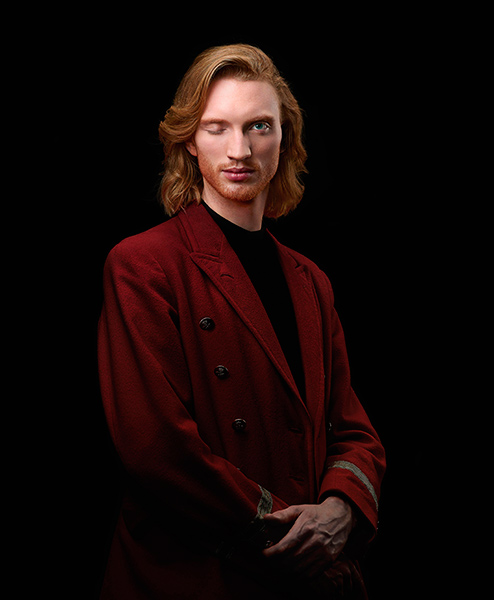 9. Photo Retoucher Erik Johansson
He is a photographer and professional photo retoucher from Sweden based in Prague, Czech Republic and Sweden. Erik is young enough, but works on both personal and commissioned projects with clients all around the world. This photo retoucher doesn't capture moments, he captures ideas. Many professional and amateur photographers are highly inspired by his work. He makes each shot look as realistic as possible. His featured clients are Google, Microsoft, National Geographic Channel, Adobe, and Volvo. To get updates about Erik's retouching work follow him on Facebook, Twitter or Instagram or just follow his portfolio on his personal website.
10. Photo Enhancers at Cream Studios
This high-end photographic retouching and 3D-imaging Cream Studios has established itself as one of the industry's leading studios in Australia. It has an enviable reputation for the quality of their work and style. Cream Studious' team of skilled and experienced picture enhancers work in tandem with art directors, designers and photographers all over the world. To know them closer, see their work on the website.
We have not mentioned all of the professional photo retouchers in the world, but have tried to single out the best ones.
There are experienced retouchers who work at FixThePhoto online photo retouching company. We admire the work of the masters and strive to do our best in photo post production services we provide to professional photographers around the world.
You can see our retouching examples and retouching prices.
Do you like the article? Please feel free to share it via your social accounts.
---
Pay attention this photography blog which does not require credit for the pictures and photo post production examples listed here . All photographs used in the article are only copyright to their respectful creators . These shots posted as a big admiration of portfolio and photo retouching talent the experienced rt masters have . If you found the photo on this post that is yours and do not want to be promoted on our website , please do not hesitate to write us via online chat on your right and it will be quickly deleted .
---
Rate the article!
The article's rating:
---
You comments or questions are welcome; please share your opinion on the topic.
Use Facebook:
Use Disqus: