Sony photography awards 2017
No wonder that every shot after deep and effective photo post production services looks as if there is a real masterpiece in front of you, but not a hand-made picture. With time people get used to such things and have started to think that photo making is quite easy and even plain occupation. But what if not? Sure thing not all contemporary photographers can agree with such thoughts. That is how various photo contests have appeared. And today we will focus our attention on one of such competitions, which is internationally known as Sony photography competition.
Haven`t heard about it, although being a photo maker not for a year? Then you have missed lots of chances to try skills and maybe get world photography awards. Still not everything is completely lost, as Sony photo contest is held every year. So, get inspired with winners of this year and come to a thought that in the world there is a thing, which is impossible for those who want and are ready to actions. If you are already familiar with this contest, then just make yourself comfortable and enjoy the most hair-raising pictures from the best international photographers. Definitely you will not find a better source of inspiration.
Sony photography contest – basic facts you might not know
Before we will reveal all secrets and specialties of the competition, we would like to present you with the amazing possibility to see its backstage and feel the incredible atmosphere of photo magic.
One fact has already been mentioned. Sony photo contest is held every year. Really one year is the best time measure during which modern photo makers are able to get deeply inspired and to shoot enough. Still every professional shooter knows that he/she should only work laboriously for the sake of result, but definitely not for time passed. Then, photography will contain magic, but not bureaucracy or longing for money.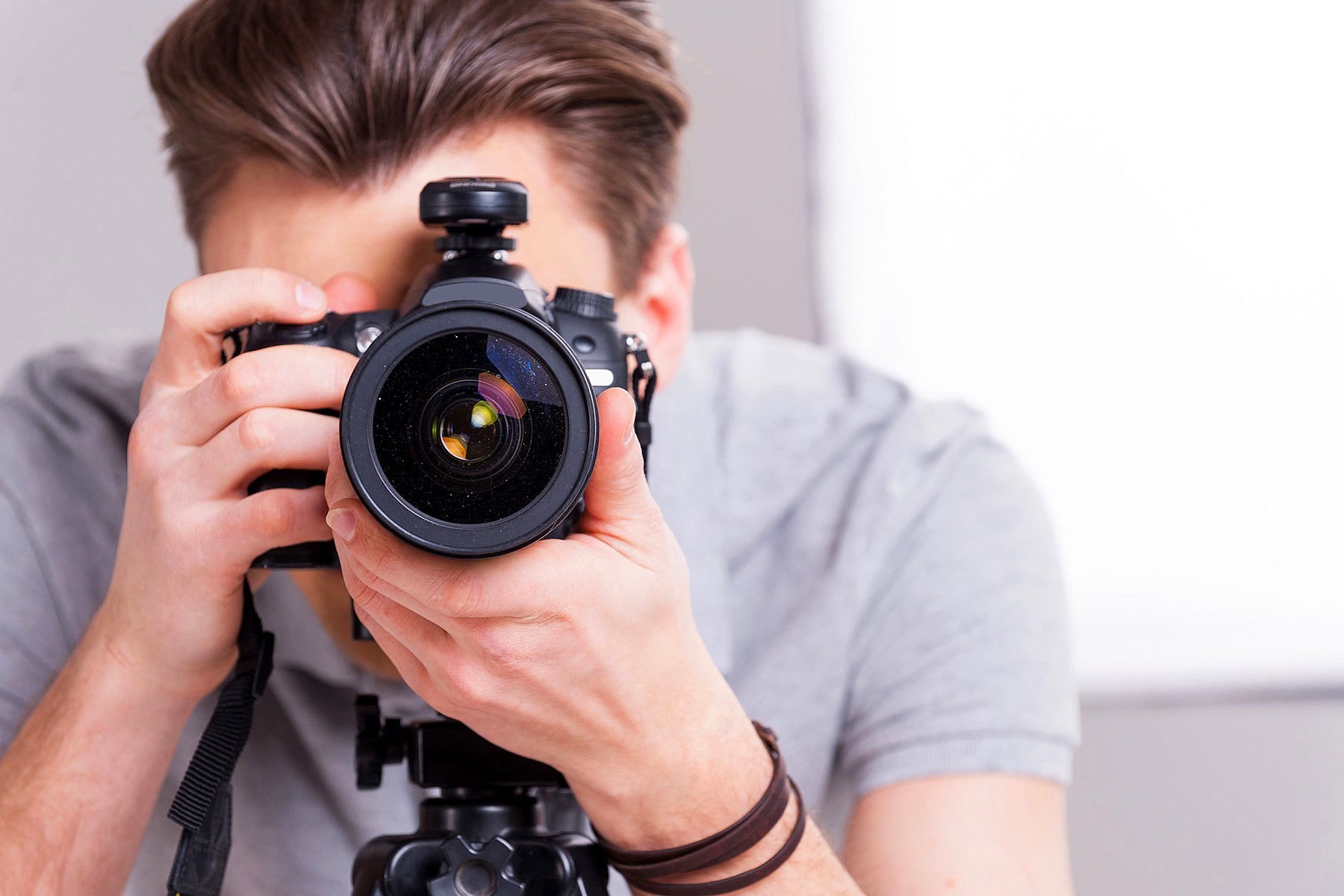 Every year Sony photography awards gathers thousands of photo makers that are thirsty to show off their skills, inner world and feeling about their surrounding world. The huge variety of photo styles and nationalities of shooters makes this contest really interesting and even to say more unbelievable. To our great fortune this year has not become an exception. This year Sony photography competition successfully gathered nearly 227,596 pictures from approximately 183 various nations. The number is undisputedly impressive. Below we will post some of lucky winners and even comments of authors about their praised works.
One more pleasing fact is that participation in the Sony photography awards is free. Thus, if photographing is the style of your life, every road is open for you. Find their official site and download your best shots. As a non-breakable tradition, photo maker can upload their pictures to participate in various categories.
There are four main photo categories, which are the following as Professional, Open, Youth and Student. Each of them will be explained one by one. The first is The Professional contest. It includes 10 subcategories of various photo shooting styles. The main speciality is that here photographers presents not one picture, but a collection of them. Here participate only those photo makers, who have this profession as the leading one. Thus, the level of skills of opponents is unbelievably high. The only people, who are glad because of such things are viewers, as they consequently admire images of amazing beauty.
Uncompromising photojournalism is in close proximity to real life, artistic and deeply commercial work, just like to spectacular images of the changeable world of nature and our travels captured on it. During the competition series of works are estimated. Photographers must provide at least 5 and no more than 10 pictures. All materials are to be professionally accompanied by a detailed description. The culmination is to get the prize of Photographer of the Year.
Then goes Open category. Actually these are 10 subcategories, but juries here choose only one photo out of every subcategory. Additionally, in this image category may take part not only professional photographers. One more thing to notice is that works submitted to the prestigious Open Competition automatically fall into the National Competition. Thus, there is an opportunity to participate in both categories simultaneously. But please check if your country is on the list of participants before submitting.
We have come closer to Youth category. Youth contest has been organized for all photographers at the age of 12-19 years. Here one image is estimated on a given topic and that is the main difference. Each year the topic is changed in order not to be repeated. This category is not subdivided, because the number of participants is considerably lower. Still Sony photography contest highly appreciates this category due to its creativity and desire to break all known stereotypes.
This category provides opportunity for new generation of young, but not less talented photographers. The mentioned competition effectively helps young photographers to grow and to move to the higher stage of their career. Every year judges want to see an excellent composition, solid creativity and a clear idea in photography.
And the last, but not least one is widely-known Student Focus. That is a category for those, who have already decided to connect life with photographing, but is only on the way of studying. The Student Focus Contest is the leading and most popular program for student photographers. Anyone studying at the Department of Photography at day time can definitely take part in it.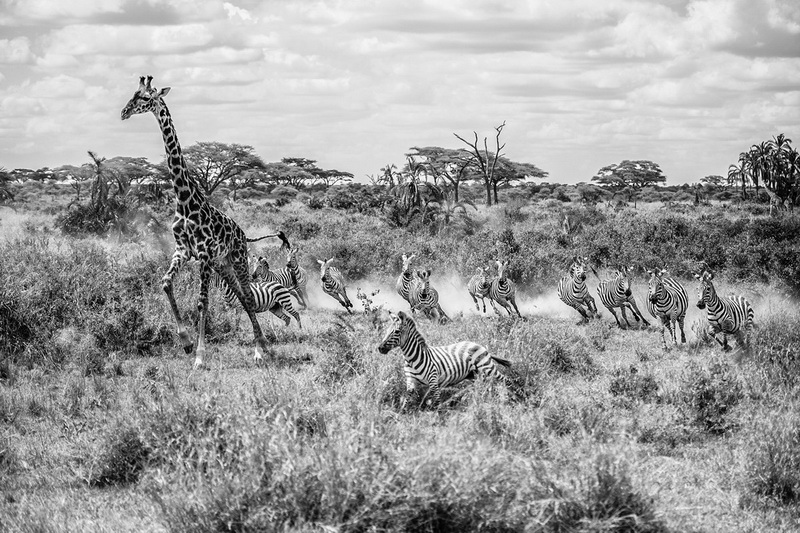 All registered universities are usually given a special unique assignment, specifying the terms that are set for university students to take part and submit one photo from each university. Then a shortlist containing 10 students is drawn, which will receive the second and final assignment, on the result of which everything is decided.
The list of chosen winners of Sony photography competition
Sure thing that the number of winners that are really worth people`s attention is so long that there is no use mentioning all of them. Especially if all picture can be viewed on the official website of Sony photo contest. We will present only the most breath-taking images without which the atmosphere of the competition will not be understood. Once again we repeat that all pictures have not been digitally enhanced. The only thing that is not forbidden is photo color correction services. Without them not a single photo can be alluring. Our team has already realized this fact, therefore in our firm you may order them and enjoy wonderful results. But let`s return to Sony photography awards in company with surely its decent winners.
"Layered Iceberg" by Josslin Cornu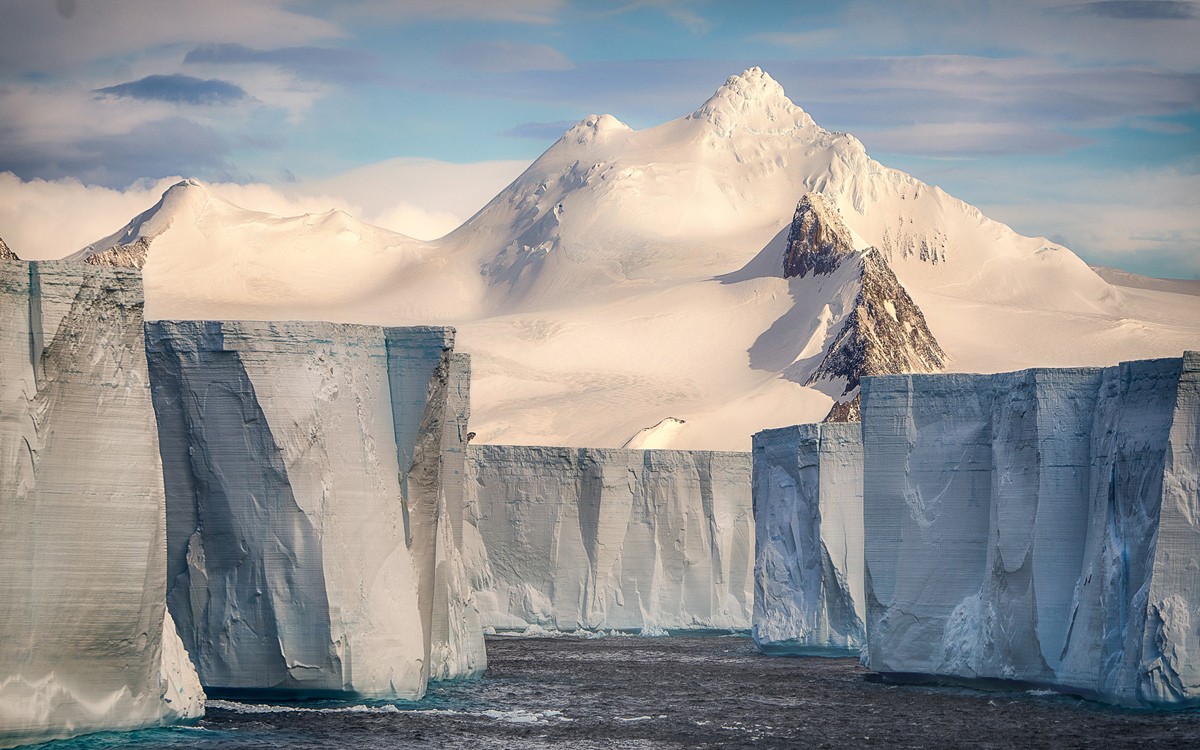 This viewed picture was successfully shot in 2016. The photographer went to the far Antarctic Peninsula taking part of a challenging expedition led by a researcher Robert Swan. During the way to the southern latitude, the ship silently maneuvered between 30-meter-long table icebergs. They sailed through the breathtaking ice corridors that formed into a giant labyrinth. That was a picturesque picture, but at the same time it was incredibly scary.
She was obliged to show the world the consequences of global warming. Josslin tried to catch this ice symphony in her lens 70-200 mm from different angles. The popular photographer mentioned that for a perfect shot, you had to look for the certainly right moment. This shot is the best evident for this.
"Careful" by Jonathan Banista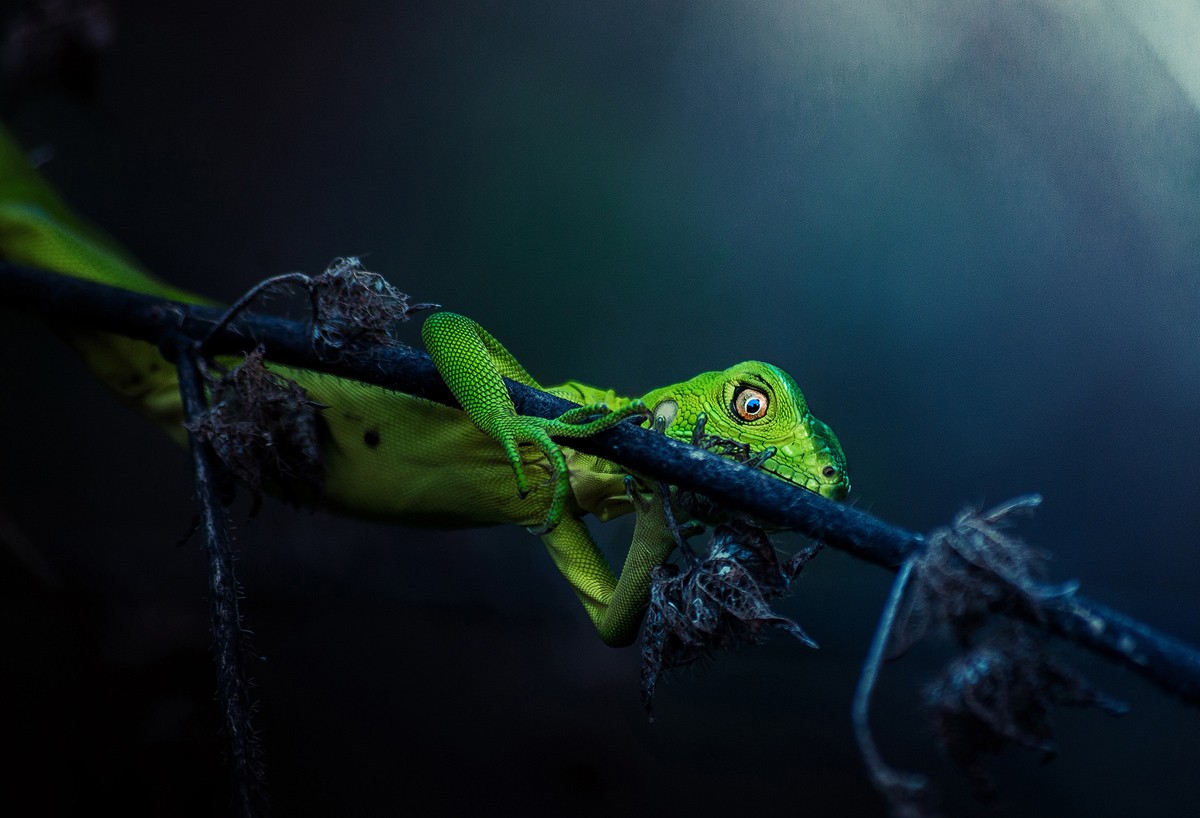 The enjoyed photo was shot during field work. This photogenic iguana posed for the photographer at a small natural creek. Pictures of the same kind are highly appreciated because of real difficulty of the tiring process of shooting. Animals, especially wild, cannot be compared with model. They will not listen to your pieces of advice or recommendations. And sure thing they will not pose patiently until you capture just the right picture.
"I Exist," by Elena Yankovich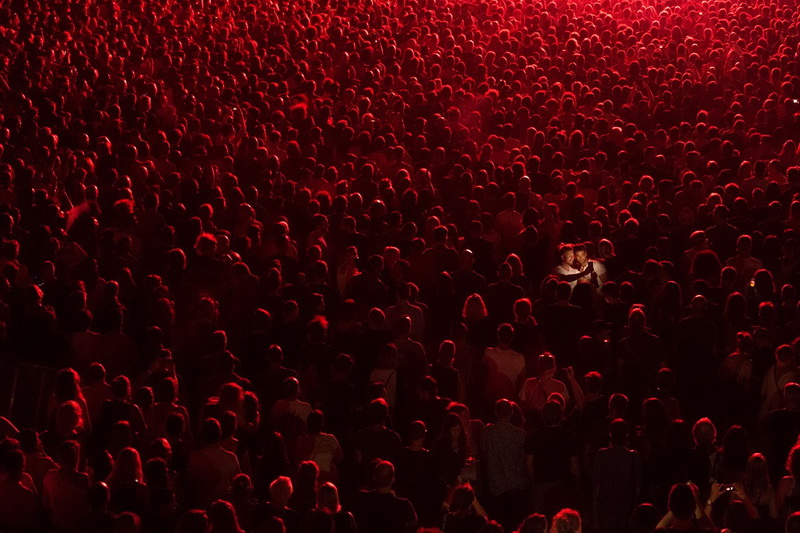 This viewed photo is a great reminder that the SELFI culture completely determines our real existence and lifestyle now. This is the main way to tell about yourself, your hobbies, trips and every interesting moment in life. The photo was shot at a crowed concert of Massive Attack. Here in the big crowd two people in instead of enjoying the concert are completely busy with taking selfies. For some people that may seem ridiculous, for some that will remind the biggest tragedy of the contemporary society. In both cases the result is the same. This picture cannot leave somebody indifferent. Modern problems must be heard, considered and discussed. That will help us to become better.
"Library is the paradise" by Louis Pina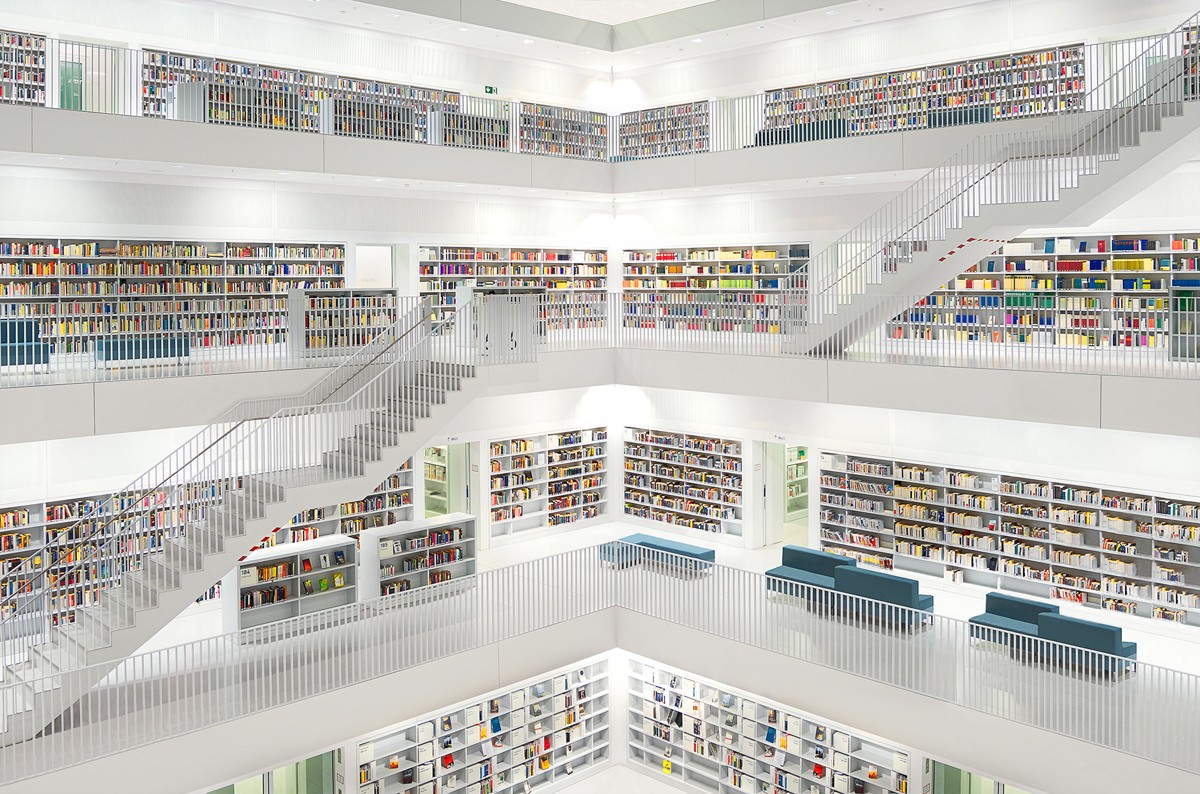 This photography was taken in the library of Stuttgart based in Germany. The photo maker likes this library so much, because it does not look like any other. The atmosphere there is quite different and definitely it has been tried to be shown in the picture. It really seems that such an airy modern interior helps to focus on reading and studying. Moreover, this shot is precious because it attracts attention to libraries, which now are not the wave of great popularity due to a variety of electronic devices.
"Flooded Field" by Camilo Diaz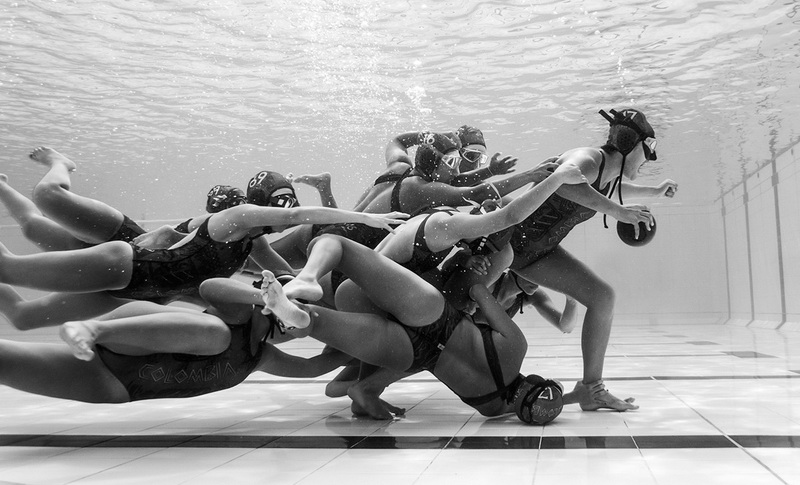 Day by day one goal is a common victory. Colombian team in all shades of black and white is fighting for victory. This view is really magnetic. The team won universal respect and was invited to participate in the European Junior Championships in guest status. Anna Maria and her team are rushing forward, straining the lungs to the limit. Water is an element that combines peace and chaos at the same time. In this picture the South American team earns the status of the winner of the World Youth Championship in Norway.
"Refueling from Roy", Ralph Graf Roy's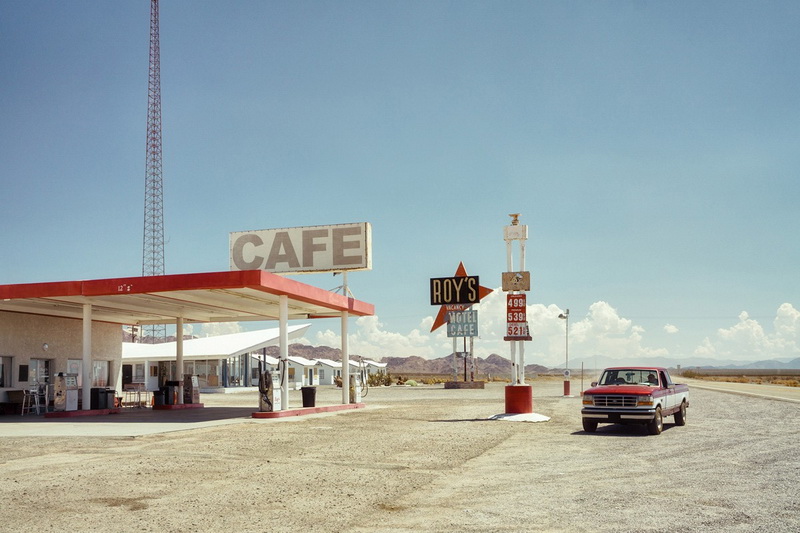 Cafe, refueling and roadside motel in Ambo in California has been captured. The photo belongs to the series "Roadside America". It was made during a trip along the legendary Highway 66. That is the road, who knows maybe this fact has contributed to the luck of the photo maker.
"Heroes of Halloween", Konstantinos Sofikitis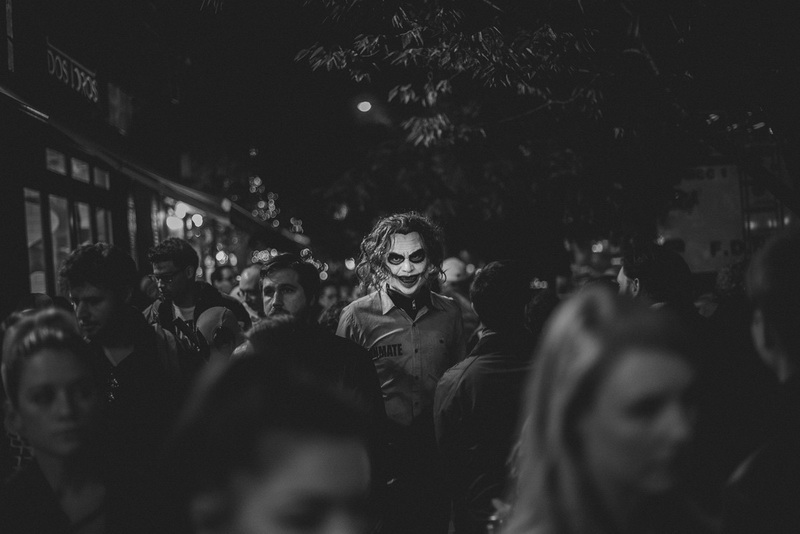 Halloween in New York is always one of the most spectacular parades in the world and the spookiest autumn holiday. A lot of scary faces make ordinary evening life so unusual. Thus, the best way to show this atmosphere is black and white photography. Maybe for this excellent choice Konstantinus was awarded this year.
"Dolphins on the Hunt"by Eugene Kitsios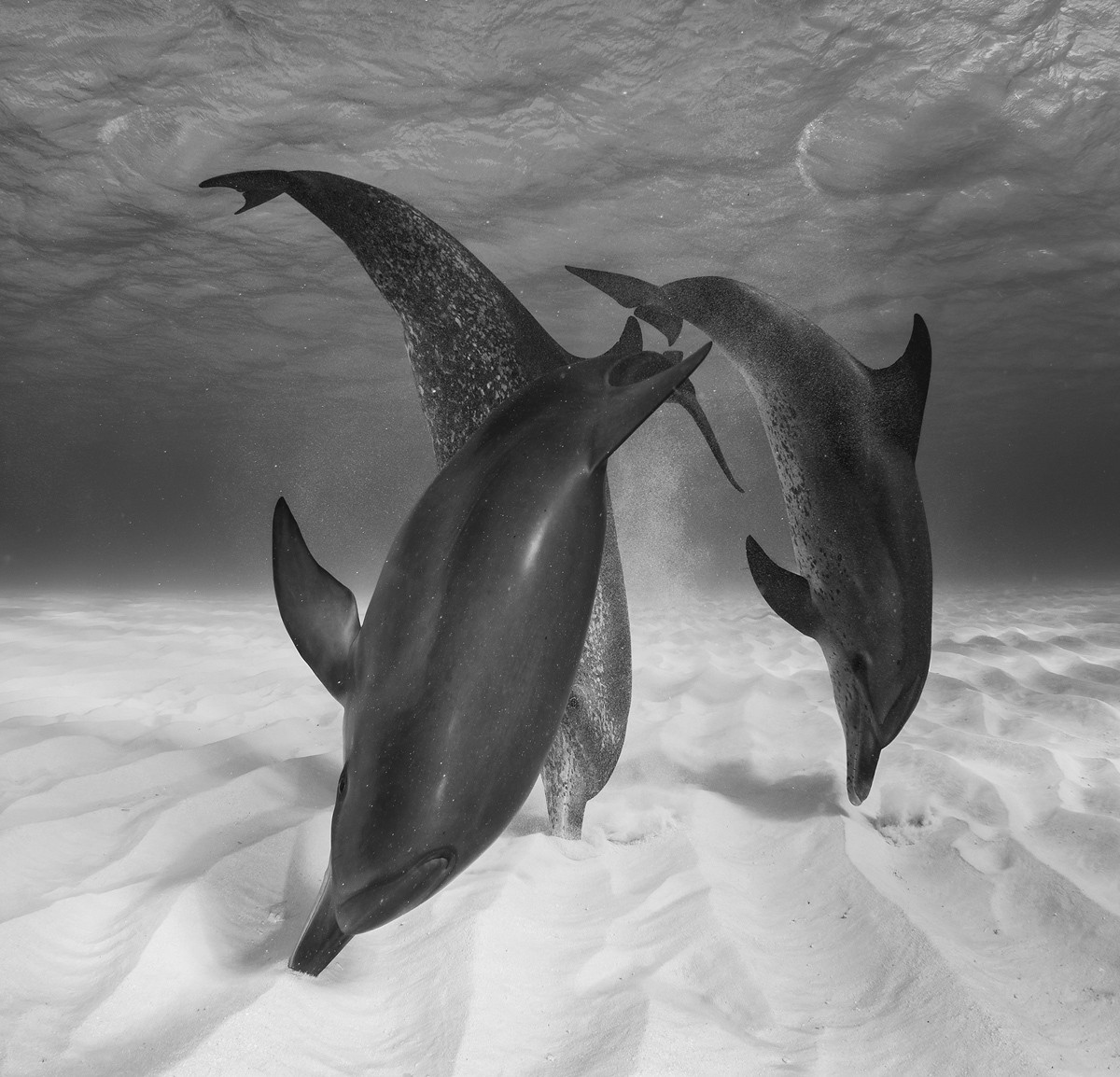 Flock of Atlantic spotted dolphins captured while group hunting for sandy fishes. Due to echolocation dolphins can find prey, even if it is disguised or hidden from view. This photo was taken in the Bahamas.
"Wanderer" by Henrik Mandla
The amazing looks as if it was shot somewhere in the space, although it was taken during a foggy November night in Estonia. That is the most wonderful example of skillful photographer`s hand, professional equipment and a lucky moment. Really after looking at pictures of the same beauty, it is so easy to believe that photo industry has unbreakable future with all international competitions. But in general do we need them? Find answers here Photography challenges – do we need them?
"Transport" by Mustafa Hindi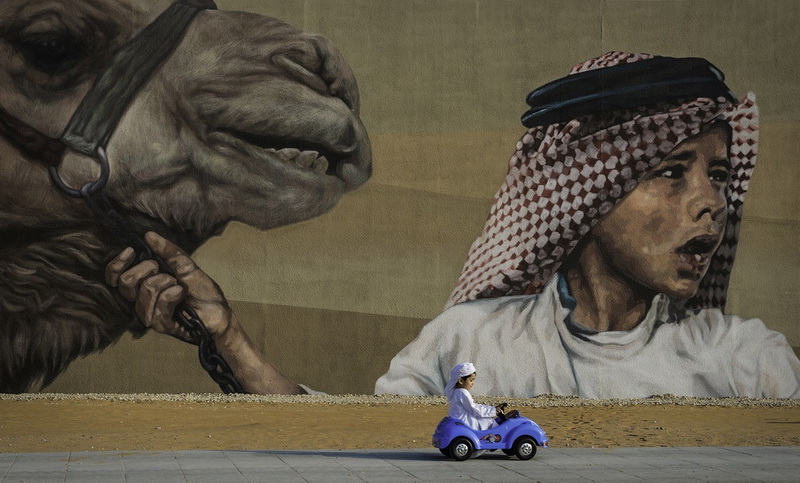 Here are some comments about how this image was shot. Mustafa Hindi took this photo in Abu Dhabi one September morning last year. The picture on the wall attracted his attention, as it depicted the culture of the UAE in the past in the already forgotten past. He put his son in his favorite traditional costume and brought him here to play with a typewriter.
This photography is a reflection of the powerful progress of the UAE, which adjoins the precious national culture without killing it. He claims that people should not forget about their past, but still to live in it is also a bad idea. Future and past must exist in combination.
"Heavenly Light" by Peter Svoboda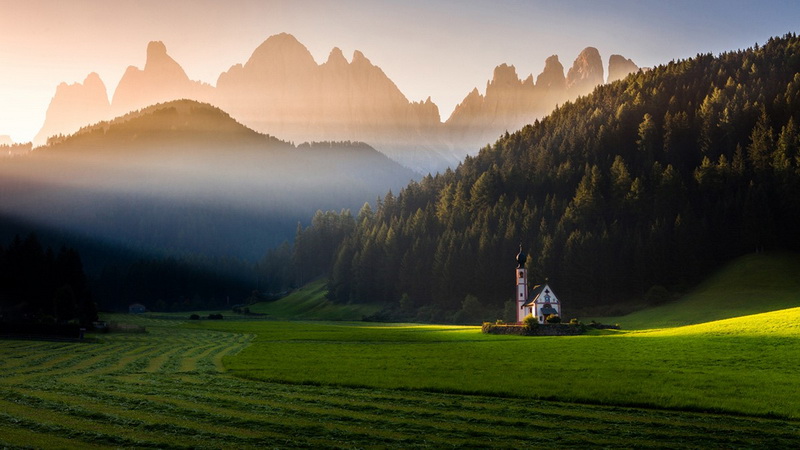 Unbreakable natural calmness, that is what we see on this photo. This picture was made in September 2016 in the isolated village of Santa Maddalena in the picturesque Italian Alps. Soft morning light and humidity provided a beautiful play of light and shade in the photo. As you can assess, that creates amazing picture. The photographer waited for the first rays of the sun to fall on the church. That is a ind of interaction between people and nature, between natural and artificial. But while looking on the photo you will not have a feeling of a fight. Everything exists in great harmony. Certainly this image is worth all world photography awards.
"Character" by Matt Lance Duper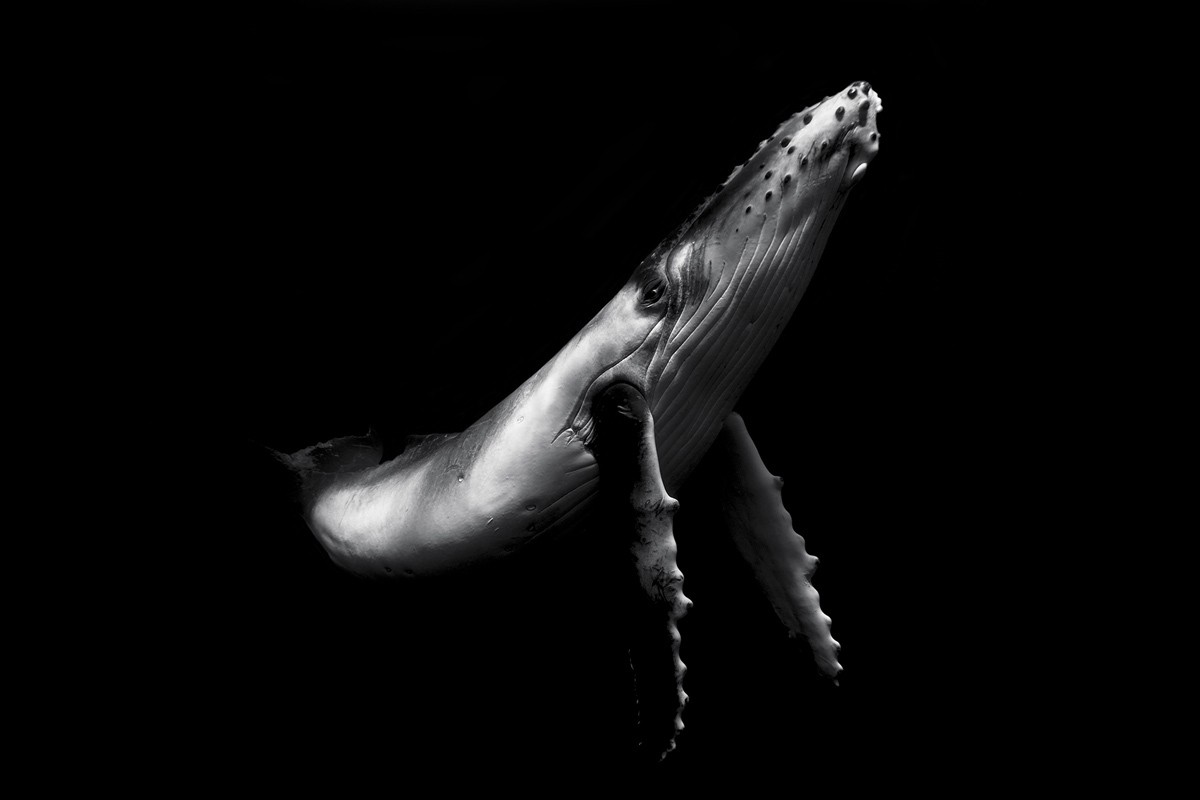 The picture was taken in the island chain Vawau in the Kingdom of Tonga. A place that is isolated for most of people. Every year, humpback whales migrates thousands of miles, away from cold oceans into warm tropical waters in the known South Pacific. This cub was so distinguished by his character, which immediately drew photographer`s attention. He watched whale day after day all week and finally he was able to take this picture, which reveals his nature and unique image. The photo was praised due to its unique beauty and laborious way of taking. After such picture, we are sure that Sony photography contest is one of the best. Once again we remind that all pictures were not enhanced digitally. But still if are thirsty to enjoy great before and after retouch on our website. Here you will find the world of beauty, low photo editing prices and pleasant communication.
"Mother and Child" by Oscar Carvachal Barrionuevo
2016 changed photographer`s life dramatically. His wife became pregnant and soon their child was born. In this picture is wife Alessandra depicted as a newly mum. She always supported Oscar in his hobby of photography and that is quite great. Photo shooting in the style of the boudoir took place in their house in Sardinia. And this very picture was taken when their son Santiago was hungry. He gave her an ordinary chair so she could sit down and feed him, and suddenly he realized that it was impossible that this moment can be left behind. So he decided to capture this tender ode of intimacy, affection and maternal love.
"Surprise!" by Pierre Picot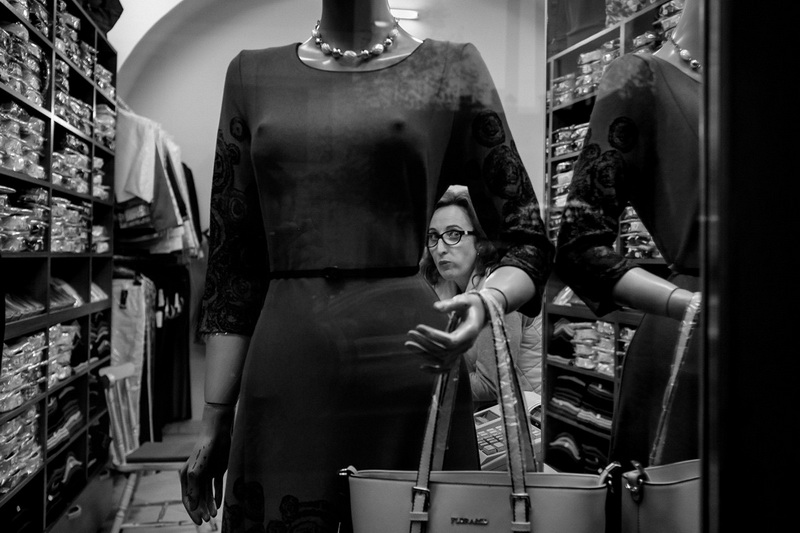 The photo turned out to be quite funny, as the woman ate her sandwich while the photographer tried to fit her at the hand of the dummy. It only took a few seconds, but it was enough for them to notice the photo master and make such a face! It looks like a mannequin holding her head and it worked out pretty well. The photo is rather lovely and sincere surprise only makes it more memorable.
What future holds for us?
That was our list of the most interesting pictures out from this world photography awards. Every picture contains some unique information and message. But what we should expect next year? This competition 2018 will be almost the same, but still some new rules have been already established. Therefore, some new categories and grants have been added. Thus, more images will have chances to take part in it. That will be the 11th competitions. The prize remains the same, that will be $30000.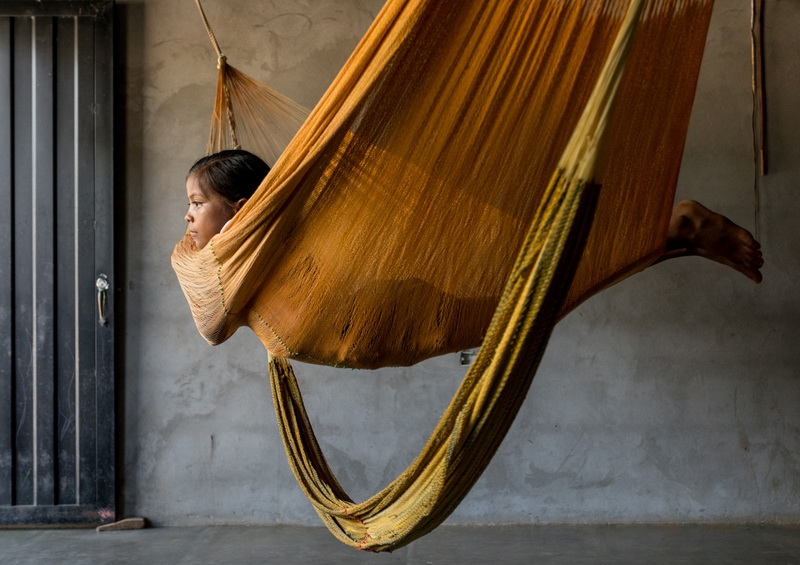 There are some changes concerning photo themes. So, in the Youth category the theme "Your environment" will be presented. That will attract attention to recently appeared problems. In the professional category some new photo topics, as Discovery and Creative themes, have been added. That is all for now, but if you want to see more photo magic, then you are invited to visit our website. Here you will the most wonderful samples of portrait retouch or talented headshot retouching. Furthermore, you may raise you quality of photo taking with Photography Tips for Beginners That Will Certainly Keep You Rolling. Our masters are waiting for you!
Do you like the article? Please feel free to share it via your social accounts.
---
Pay attention this photography blog which does not require credit for the pictures and photo post production examples listed here . All photographs used in the article are only copyright to their respectful creators . These shots posted as a big admiration of portfolio and photo retouching talent the experienced rt masters have . If you found the photo on this post that is yours and do not want to be promoted on our website , please do not hesitate to write us via online chat on your right and it will be quickly deleted .
---
Rate the article!
The article's rating:
---
You comments or questions are welcome; please share your opinion on the topic.
Use Facebook:
Use Disqus: